30 mins for East-West Metro evacuation
Evacuation trial, with 260 people hired from an agency, conducted between the Karunamoyee and Salt Lake stadium stations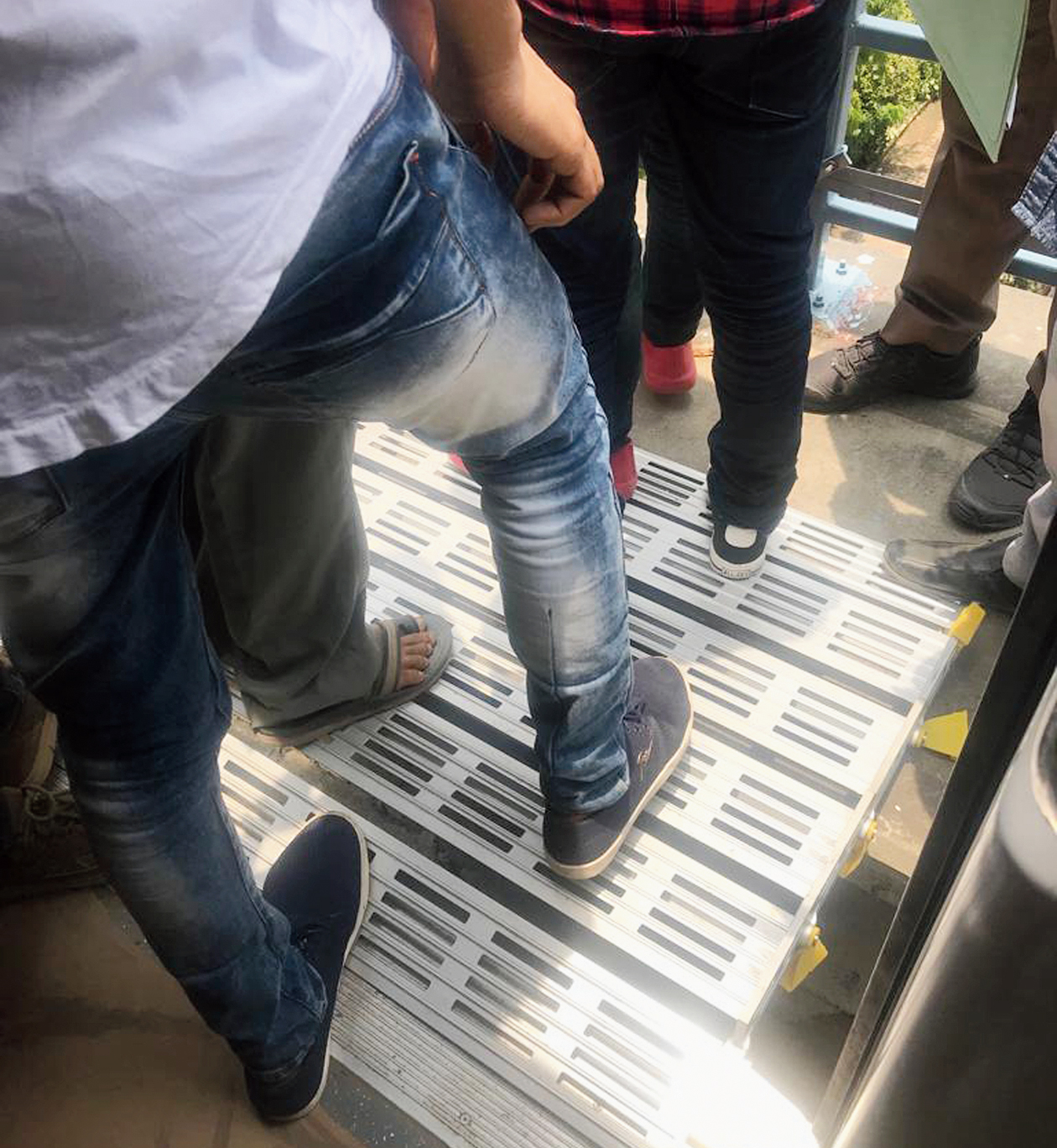 ---
|
Calcutta
|
Published 03.06.19, 08:45 PM
---
The passengers of an East-West Metro train stuck between two stations will be evacuated through one door at the front and it will take 30 minutes to empty a packed rake, officials said after a trial on Monday.
A gap between the rake and the walkway, created to ensure that the coaches do not hit the steel structure when they oscillate, will make it unsafe for passengers to step out without a ladder.
"The driver will place the ladder at a door in the first coach, through which all stranded passengers will leave," said an official of Kolkata Metro Rail Corporation, the implementing agency of the project.
The evacuation trial, with 260 people hired from an agency, was conducted between the Karunamoyee and Salt Lake stadium stations. Trains will run between the Sector V and stadium stations in the first phase, which is likely to be operational in a month.
Once fully functional, the East-West corridor will stretch between Sector V and Howrah Maidan, and will run under the Hooghly river.
To ensure smooth evacuation, the authorities have built a steel walkway parallel to the tracks along the entire route.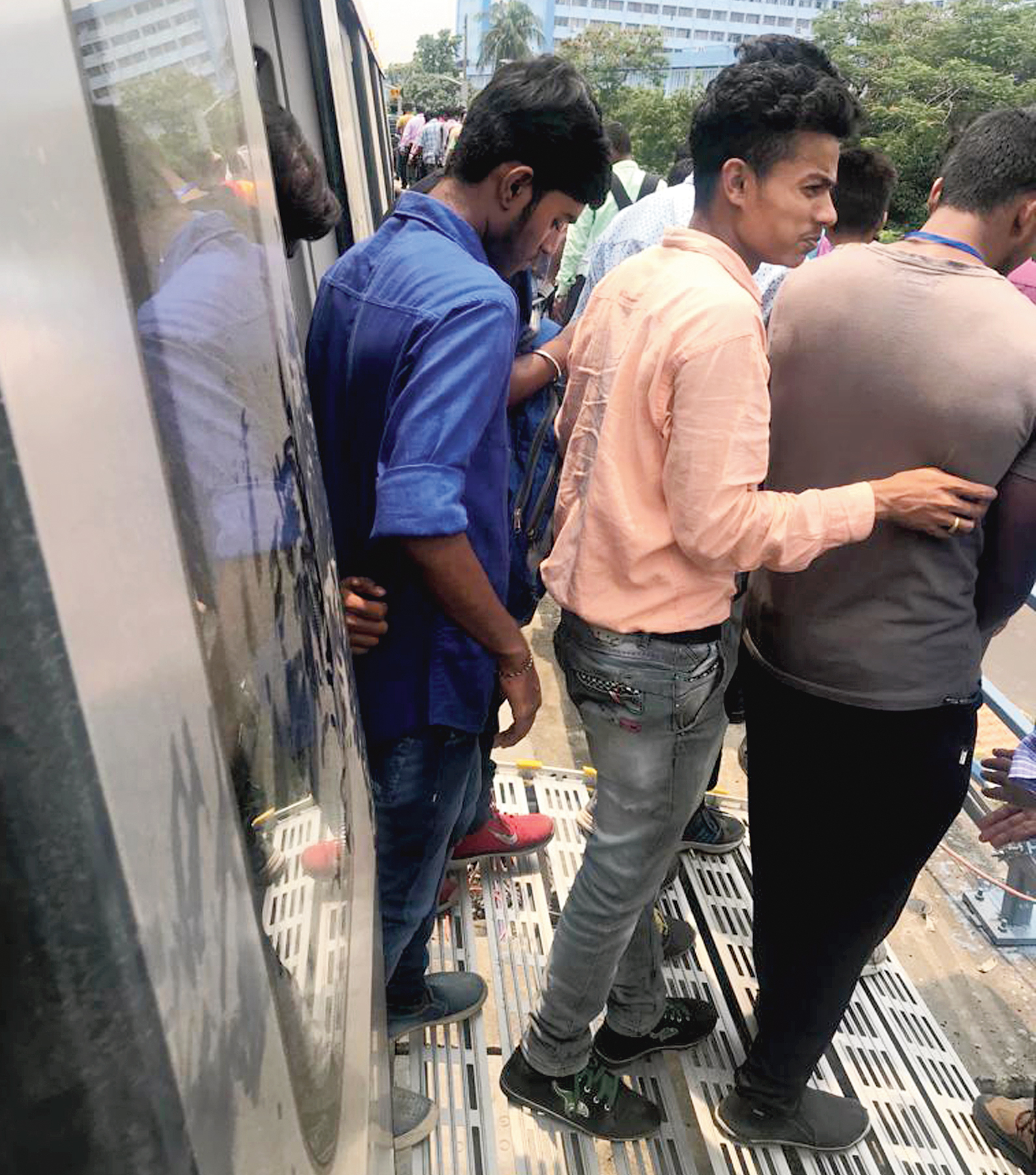 "We cannot open all the doors on the walkway side because passengers in their rush to evacuate can fall through the gap," the official said. "So, the driver will open a gate in the front coach and place the ladder. Passengers will leave under his supervision."
East-West trains will not have any motorman at the rear, unlike in the north-south Metro.
The north-south Metro lacks a walkway. So, passengers following evacuation have to walk between the tracks.
Engineers involved in the East-West Metro said the gap between the rake and the steel walkway was around 350 to 400mm wide, enough for a person slip through.
"The train, when running at a high speed, will oscillate. The gap was designed keeping the maximum oscillation in mind, so the coaches do not hit the walkway. The gap is more at curves," an engineer said.
"We want the driver to supervise the evacuation to prevent chaos.... If a fire breaks out, the passengers have to move away from the source of the flames. If there is no supervision, some may move towards the flames or the smoke," an official said.
Each East-West rake can accommodate 2,078 passengers. "From the time taken by 260 people to evacuate, we calculated that a packed rake carrying 2,000-odd passengers could be emptied in around 30 minutes," the official said.
"At a station, the evacuation would take half the time. If all doors along the platform are opened, a packed rake would be empty in 40 seconds."