15 ghats ready for Chhath Puja
Rabindra Sarobar closed from Friday midnight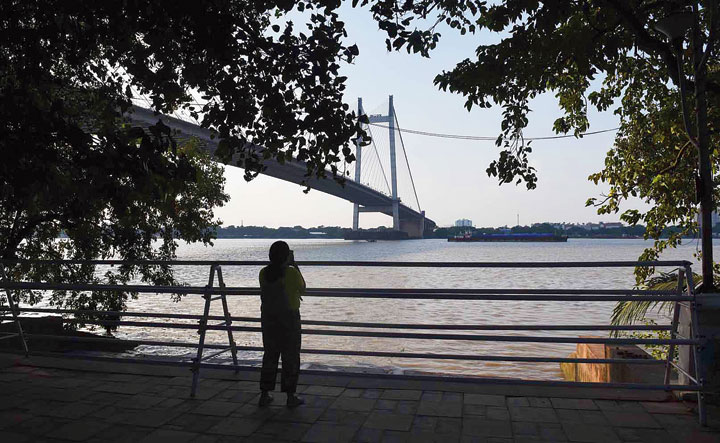 ---
|
Calcutta
|
Published 30.10.19, 08:57 PM
---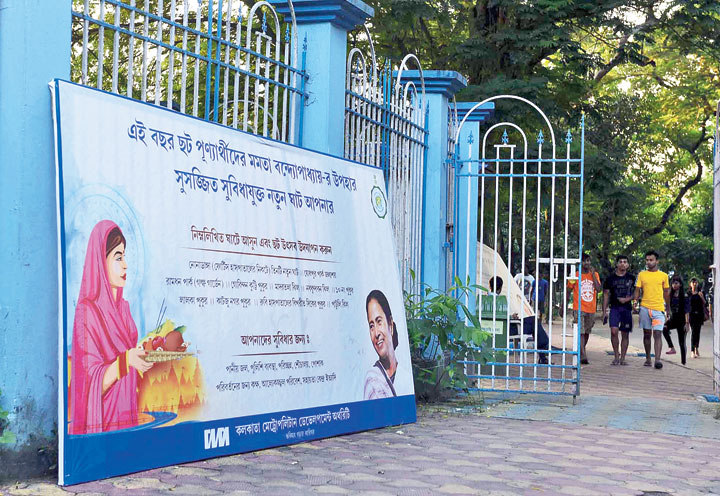 The 192-acre Rabindra Sarobar will remain shut from Friday midnight to Sunday noon to prevent Chhath Puja rituals in the lake in compliance with a National Green Tribunal order, a Calcutta Metropolitan Development Authority official said.
The National Green Tribunal had in November 2017 banned all kinds of puja celebrations on the Sarobar premises, the official said.
But thousands of devotees performed rituals in the Sarobar last year.
This year, the Chhath rituals will be performed on Saturday evening and Sunday morning.
So, the CMDA, custodian of the Sarobar, has decided to keep Rabindra Sarobar closed to prevent a recurrence. "No one will be allowed on the 192-acre park. It is being done to ensure no one can perform any ritual in the Sarobar waters," the CMDA official said.
Devotees float diyas in the water, burst crackers and beat drums, according to environmentalists. They pour oil and ghee in the water, which affects the flora and fauna. Crackers and drums scare the park's birds.
As an alternative, the CMDA has readied 15 new ghats in south and east Calcutta. Concrete steps have been built in most of the ghats to help devotees go down to the water to complete the rituals.
Firhad Hakim, city mayor and urban development minister and chairman of CMDA, was present at the inauguration of a ghat near Fortis Hospital off the Bypass on Wednesday evening.
Of the new ghats, there's one each in Patuli, near Fortis hospital off the Bypass, in Jodhpur Park, and in Katju Nagar in Jadavpur; three in Golf Garden; one in Layalka, Bijoygarh; two in Regent Estate; one in Taratala Nature Park; three in Kasba; and one near Ruby hospital.
The CMDA official said the agency had received a request to build another ghat in Patuli. "We will inspect the area on Thursday. If we find it possible to build a ghat around the water body in such short time, we will do it."
Chhath rituals will be performed between Saturday evening and Sunday morning.
As the water body in Rabindra Sarobar is massive — 73 acres — it could accommodate thousands of devotees, the official said. "There is no other water body in south Calcutta that huge. So, we had to make use of several water bodies to cater to the needs of so many people who used to land up at the Sarobar for Chhath rituals," the official said.
The CMDA has built a dais for cultural activities, a help desk, toilets and changing rooms around each of the new ghats. The civic body has prepared close to 100 ghats in the city — both temporary and permanent — for Chhath Puja, a civic official said. The ghats have been illuminated and there are toilets and changing rooms, too.