120 leprosy patients register names for Aadhaar cards in Bankura district
The district has at least five leprosy colonies for patients who can't return to their earlier life owing to several physical deformities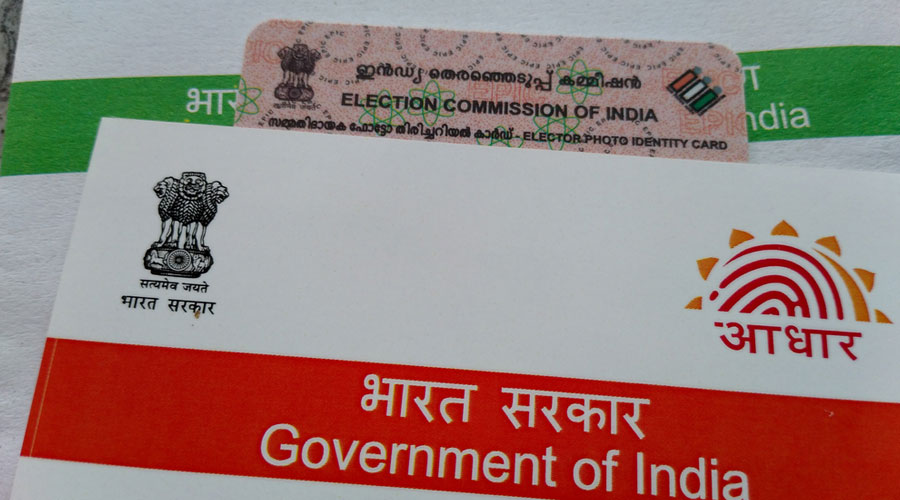 Representational image
File picture
---
Calcutta
|
Published 13.04.22, 02:29 AM
|
---
As many as 120 leprosy patients in Bankura on Tuesday enrolled with the Unique Identification Authorities of India (UIDAI) to get their Aadhaar Card, marking a milestone occasion that was facilitated by special permissions from the government. 
Leprosy patients, who have had difficulties with biometric registration, had raised their voices against being deprived of several direct transfer benefit schemes from both the state and Central government. Both such schemes require Aadhaar numbers as do banks for opening an account. 
"It was a long-standing demand from leprosy patients given that they were deprived of several government schemes. They could not get an Aadhaar card as all of them had lost their fingers and were not fit to make a biometric fingerprint. We applied to the UIDAI and that authority  has allowed us to register those patients without a fingerprint," said Anjan Chowdhury, the block development officer of Bankura -I. 
Government officials said the state government had several schemes in place for the elderly and physically-challenged people, the Lakshmir Bhandar scheme for women, Manabik and many others. But in all cases the persons concerned need to have a bank account first. Officials said this was the first time in Bengal  when a large group of leprosy patients were given special permission to get their identity documents.
Bankura houses the largest leprosy hospital in Bengal and the district has at least five leprosy colonies for patients who can't return to their earlier life owing to several physical deformities.
Sources said there are around 475 leprosy patients who are under treatment at the Gouripur leprosy hospital. 
Around 500 more have been residing in those five leprosy colonies for years. The state government has recently built several houses for those leprosy patients in colonies. 
On Tuesday, around 120 leprosy patients including 40 women were taken to Karmatirtha building at Aliakandi on the outskirts of Bankura where a team of UIDAI officials were present to register their names for biometrics.
"All of the persons who were registered for Aadhaar were not able to provide their fingerprint details owing to deformities. We had registered their biometrics through iris recognition. In a few cases, a few patients had difficulties registering with iris recognition and in those cases we had mentioned that they had no biometric identification," said a senior official who assured that those who were registered today would get their Aadhaar card through post within a fortnight. 
Jogen Chandra Das, a 69-year-old leprosy patient who had enrolled his name, said his life earlier had come to a halt without the document. 
"When I visit a government office for any pension or social benefit scheme, they ask me for a bank account and the banker asks me for an Aadhaar card. Now such a problem would be resolved," said Das.
Nabakumar Das, secretary of a club in one of the leprosy rehabilitation colonies, welcomed the initiative by the government.
"We are really happy that the government has thought about us. It was really a challenge for us in regards to documentation. We hope the rest who are yet to get their Aadhaar will be provided the document in the same way," he said.