11 policemen held in Calcutta in five months for different crimes
Arrests include nine constables apart from an assistant sub-inspector and a civic volunteer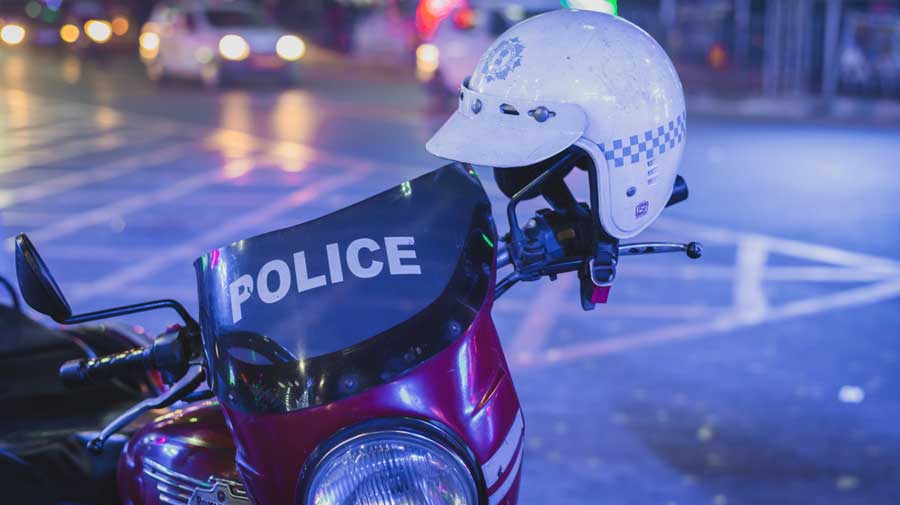 Some within the police feel these were individual crimes driven by personal greed.
Representational picture
---
Calcutta
|
Published 06.11.22, 01:42 AM
|
---
At least 11 policemen have been arrested in Calcutta in the past five months for crimes like kidnapping, cheating, robbery and assault — offences from which they were expected to protect citizens.
Those arrested include nine constables apart from an assistant sub-inspector and a civic volunteer. (See chart)
They are accused of kidnapping people from crowded marketplaces and robbing them before dropping them on roads, beating up those who resisted, and cheating people with false assurances of a job.
A senior IPS officer who retired as inspector-general in the state said he had not seen so many policemen getting arrested on criminal charges in such a short time. Chief minister Mamata Banerjee handles the home portfolio in the state.
In several of the instances since June this year, the policemen were in uniform, in none did they hide their identities. Instead, they seem to have used their position as policemen to win the confidence of the victims before allegedly robbing or duping them.
Some within the police feel these were individual crimes driven by personal greed. Others disagree. They told The Telegraph about a certain "confidence" developing among some policemen that it's possible to get away with crime. Many of those arrested had been in the force for years and knew how the system worked, they said.
It's a "good thing" that police who commit crimes are getting arrested, some officers said.
An ordinary Calcuttan might, however, ask that if so many policemen are getting arrested, how many more rotten apples are there in the basket?
In June, a group of men, including two constables of Howrah city police, kidnapped a silver merchant who had come to Burrabazar on business and robbed him of the valuables he was carrying.
In July, a Taltala businessman was robbed of Rs 1.25 crore, which he intended to deposit with a bank, by men who claimed to be from the police and demanded to search his bag. At least four policemen from the special branch of Calcutta police were allegedly involved.
Earlier this month, two constables and a civic volunteer from Ekbalpore police station pulled off a similar heist, kidnapping a man on his way to a bank and snatching the Rs 33 lakh he was carrying. The man was allegedly beaten up in a hotel room when he resisted.
The former inspector-general said: "Earlier, we used to get a lot of cases of criminals impersonating the police to cheat people. Instances of crime by real policemen were rare. But now they (policemen) do not fear getting caught. They are bringing shame to the entire force."
According to psychiatrist Jai Ranjan Ram, such brazen crimes by the police reflect a mindset of being "above the law".
"The law-enforcement agencies often feel they are above the law and are entitled to break the law. They feel it's easy to get away with it," Ram said. "The seniors must send out a strong signal that this won't be tolerated."
A superintendent of police said the sense of impunity begins with policemen from the lower ranks getting away with smaller offences such as "jumping traffic signals, extorting money from goods vehicles and misbehaving with citizens".
"Maybe we should address this problem at its root and set an example," he said.