SKM & SDF bowing to BJP: Sikkim Republican Party
The politician alleged the two parties of compromising the identity and dignity of the state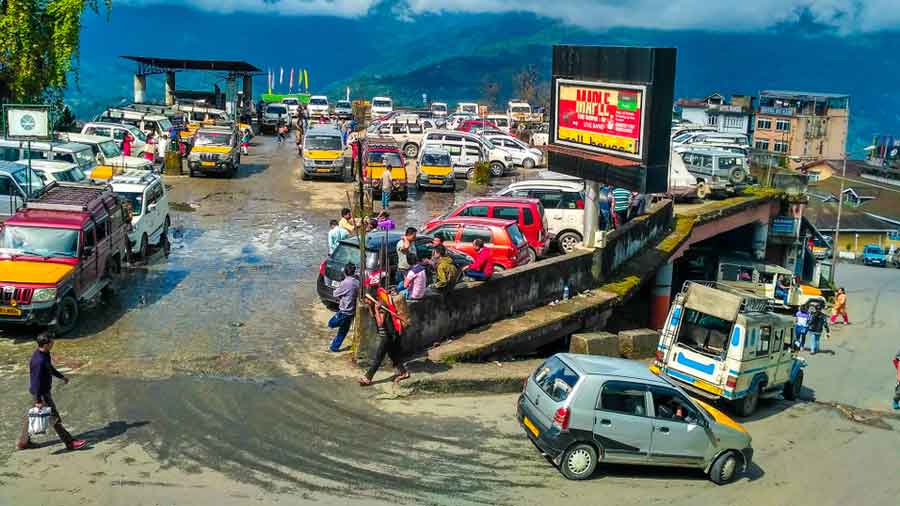 ---
|
Siliguri
|
Published 31.12.20, 01:41 AM
---
The Sikkim Republican Party (SRP) has accused both the ruling Sikkim Krantikari Morcha (SKM) and the Opposition Sikkim Democratic Front (SDF) of sacrificing the "sentiments" at the altar of the BJP.
SRP president K.B. Rai told reporters in Gangtok on Wednesday that by facilitating the entry of BJP in the Sikkim Assembly, the two parties compromised the identity and dignity of the state. "The party in power today and the party in power before are brothers. They both are genuflecting before the BJP. What the BJP will do to them will be soon seen by the Sikkimese public," Rai said.
The firebrand leader cited two instances of the SKM and SDF's "surrender" before the BJP. First, the defection of 10 SDF MLAs to the BJP few months after the Assembly elections held in April 2019, second, the election of two BJP MLAs with the support of the SKM in the subsequent bypolls in October 2019. The BJP on its own secured less than 2 per cent votes in the state polls.
Rai appealed to the people to understand the changing dynamics of Sikkim politics in order to protect and preserve the state's unique status, protected by Article 371F of the Constitution. "If the people of Sikkim brings the Republican Party to power, both brothers will not be spared…Don't get lost in benefits and development because our regional sentiments, our independence, our political rights are of more importance," he said.
Rai also pulled up the SKM for failing to fulfil many poll promises, including regularisation of jobs of over 18,000 employees appointed under the "one family one job" scheme.