Repairs start on road to Sikkim
Sources informed work on 2 stretches of NH10 has already started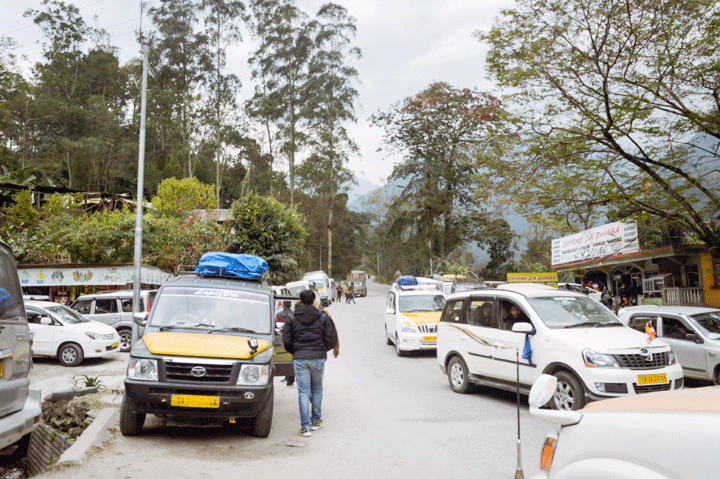 ---
|
Gangtok
|
Published 03.12.19, 09:14 PM
---
The Bengal public works department has started the comprehensive repair of NH10's stretch in the Darjeeling hills and the foothills after Sikkim approached the Centre many times for the renovation of the main road linking the state to the rest of the country.
The national highway division IX of the Bengal PWD is in charge of NH10's 55km stretch from Sevoke to Rangpo which is on the border with Sikkim.
Indra Hang Subba, the Lok Sabha member from Sikkim, met Union surface transport minister Nitin Gadkari in New Delhi on Monday and made yet another request for the repair of the highway in Bengal.
A Bengal PWD official told The Telegraph that work on two stretches of NH10 between the Coronation Bridge and Kalijhora (a distance of 5km) and from Lohapul to Teesta (around 16km) had already started. "Ongoing work on the two stretches will be comprehensive and include construction of drains, culverts and crash barriers," said Uttam Pradhan, an assistant engineer of the PWD's NH Division IX.
Pradhan said the damaged portion of NH10 between Kalijhora and Lohapul (9km) had already been repaired. "Surface work (laying of bitumen) on the stretch between Teesta and Rangpo will start soon."
A detailed project report for the construction of drains and crash barriers along the Teesta-Rangpo portion has been prepared and the sanction is expected soon. "Two separate private companies have been contracted to do the work. They have been set a deadline of March 2020 to complete the work," said Pradhan.
The PWD official said the companies had been told to ensure highest quality of work in the projects. "The onus is on the companies to ensure the durability of the road because in case of any minor or major damage in the next three years, it is they who will have to carry out repairs," he said.
But many fear, like in the past, the highway will hardly be able to last a monsoon. "A little bit of better engineering should help make the roads better. Using more bitumen or cement is not going to make the highway better," said Subin Pradhan, an architect in Kalimpong.
They also blame two hydel projects on the Teesta at 27 Mile and Kalijhora for causing damage to the highway between Coronation Bridge and Teesta. "The damage to the road is caused perhaps by siltation, lesser gradient of the river and certainly, two NHPC dams. The river flows almost at the same level as the road in many places and causes erosion of NH10 from below," said Praful Rao, the president of Save The Hills, an NGO.