Wizard, content with cricket
Rajinder Goel, the man who 'kept going for the sheer love of the sport'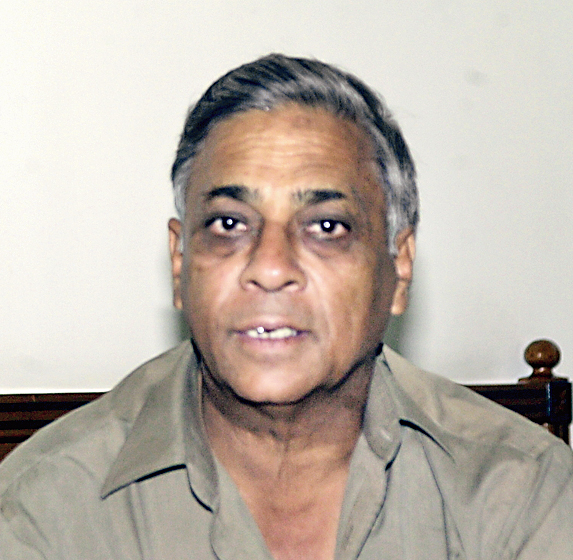 ---
|
Calcutta
|
Published 23.06.20, 01:42 AM
---
Calcutta: Bishan Singh Bedi, in his tribute to Rajinder Goel, said he envied the departed left-arm spinner's sense of "contentment". On Monday, when the BCCI tweeted an old article from its archives — a first-person account by Goel that was published in the Board's Ranji Trophy Platinum Jubilee volume in 2009 — it was easy to understand what made Bedi say so.
Goel passed away on Sunday, aged 77. He possesses the unique record of being the highest wicket-taker in Ranji Trophy who did not get to play international cricket.
Goel, in that article, summed up his passion for the game thus: "My love for cricket is undiminished... It is important to remember the good times, and not think too much about what might have been."
While there has been a lot of talk about the Bedi-Goel rivalry, here's what Goel himself had to say about it: "A lot has been said about the rivalry between Bishan Bedi and me, but there was no such thing. He was an outstanding bowler, who relied on flight and loop to deceive the batsmen. He was very good on good wickets. I focused on hitting the deck, and was a handful on turning tracks. He would bring me on first-change before he introduced himself into the attack."
Goel shared the dressing room with Bedi while playing for Delhi in the first half of his career and also while the two of them turned out for North Zone. Goel represented Haryana with distinction in the later part of his playing days.
Goel's fondness and respect for Bedi was well expressed in his article for BCCI.
"The calibre of players notwithstanding, Delhi was an underachieving side until Bishan took over as captain," Goel wrote. "There was many an occasion when he challenged me at the end of a lengthy bowling session in the nets, to bowl at one stump.
"It would be safe to say Bishan and I could land the ball on the desired line and at the ideal length, blindfolded. I remember Rusi Surti saying to me in Hyderabad, 'Goel, one more ball, and your arm will come off'!"
That's not at all surprising for a man who "kept going for the sheer love of the sport" and called records "incidental".