Revisiting the grimmest goodbyes in football
Luis Suarez and Gareth Bale make dour exits from Barcelona and Real Madrid, respectively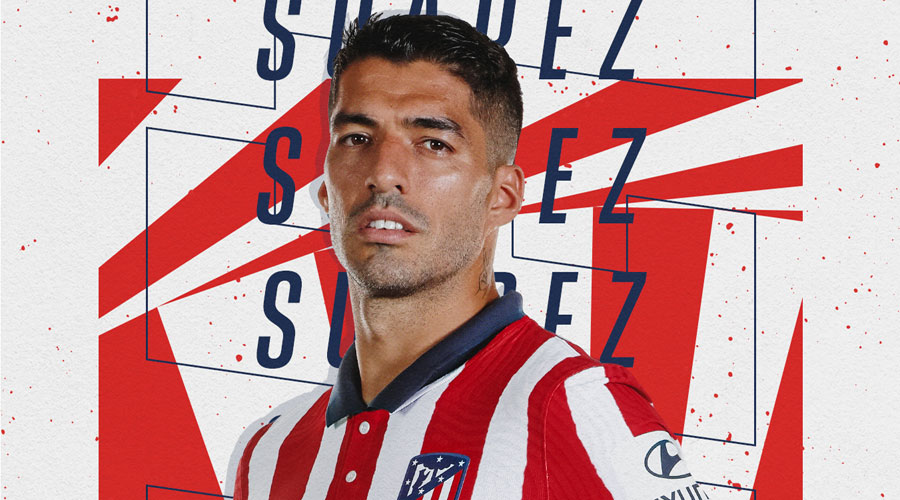 ---
---
Having lit up club football's most decorated fixture for the best part of the last decade, neither Luis Suarez nor Gareth Bale will lace up their boots for El Clasico when it emanates next from the Camp Nou on October 25.
In his six years at Barcelona, Suarez notched up 198 strikes for the Catalans, with only two Barca players (one of whom is Lionel Messi) having scored more in the club's history. When Messi reluctantly announced his decision to stay at Barcelona in early September, rumours were rife that Suarez would have to be the sacrificial lamb, the player making way to help under-fire president Josep Bartomeu undercut Messi's influence at the club. For their part, the Barca board made no attempt for weeks to negotiate an extension to Suarez's contract or offer clarity on the transfer front, all the while regarding his presence to be too slow on the pitch and too disrupting off it. Eventually, Atletico Madrid snooped in to lure Suarez away, paying Barcelona an estimated six million euros for the transfer. Suarez had insisted that he was keen to remain and give it his all, but for a club in crisis of funds and goodwill, Barca could only show the door to the man who had prized open so many for the Blaugrana during an unforgettable spell at an unforgiving time.
Over at Real Madrid, Gareth Bale had arrived as the world's most expensive player (though Cristiano Ronaldo had been told otherwise!) in the summer of 2013, before netting two cup-winning goals in his first season and winning a staggering 17 trophies in total. But 2020 saw Bale being pushed to the periphery— pretending to doze off and play jokes on the substitutes' bench instead of making a difference on the pitch. A cold shoulder from manager Zinedine Zidane meant there was no way back at Real for Bale, who was loaned out to his former club Tottenham Hotspur, with every intention of the deal transitioning into a permanent move. The way in which Bale fell out of favour at the club that had once touted him as a future Ballon d'Or spoke volumes of the shifting currents at the top of the game where not even a proven winner is afforded the reverence that his contributions demand.
As Suarez and Bale nurse the wounds of their recent departures, t2 dives into the footballing vault in search of similarly unceremonious exits at the highest level:
The great betrayal and a pig's head
When Portuguese superstar Luis Figo moved from Barcelona to Real Madrid for a record sum of 62 million euros in 2000, the hatred between Spain's two biggest clubs went through the roof. Figo was widely perceived to have betrayed Barcelona, to have sold his loyalty to Real president Florentino Perez. In reality, Figo and Barcelona had been manipulated by Perez's negotiation nous and given an offer they did not have the power to refuse. When Figo returned to the Camp Nou in the whites of Real, Barca fans greeted him with the most hostile of receptions. Every Figo touch of the ball invited outrage and opprobrium, with the Catalans making it clear that they had not forgiven Figo for the manner of his transfer. The abuse Figo received comprised an unending chorus of jeers, banners plastered with the words "Judas", "Traitor", and "Mercenary", and, most infamously, a fusillade of objects aimed at Figo's body that included beer cans, lighters, golf balls, and a pig's head!
"Cashley" cole, chaos, and a crass climax
First, Arsenal defender Ashley Cole was fined by the Premier League for agreeing to be "tapped up" (contacted illegally for a transfer) by Jose Mourinho's Chelsea in June 2005. Second, Cole signed a one-year extension with Arsenal under less-than-ideal circumstances. Third, Cole wrote scathingly of Arsenal in his autobiography of 2006, accusing the club of turning him into a "scapegoat" and "feeding him to the sharks". Fourth, Cole was left out of Arsenal's official team photo for the 2006-07 season. Enough tension to satisfy English tabloids and television. Finally, with his reputation cut to pieces in North London, Cole completed his long-anticipated move across the city to Chelsea in a swap that saw William Gallas go the other way to Arsenal. But the drama was not done. When Cole lined up to face his former team in December 2006, Arsenal fans dubbed him "Cashley", mockingly waving fake 20 pound notes with Cole's face on them.
From galactico a "sol"-sucking u-turn
The summer of 2001 saw Sol Campbell's contract run out at Tottenham Hotspur. Campbell, Spurs' leading defender, was offered an immediate renewal that would have made him the highest-ever paid player at the club. As talks gathered momentum, Campbell went out of his way to issue multiple assurances that he would not leave. Previously, he had also gone on record to say that he would never play for Tottenham's greatest adversaries, Arsenal. Nobody seemed perturbed that Campbell would go back on his word when suggestions surfaced of Arsenal's unveiling of a new goalkeeper. But, in a bizarre (and seemingly) last-minute twist, Sol Campbell was announced as Arsenal's latest acquisition (that too for free!), sending Spurs fans absolutely irate and sparking off widespread anger and resentment that have only been internalised, and not eliminated, since.
To galaxy
At the start of 2007, David Beckham was still the biggest name in football. But, having initially bought him for his global appeal in 2003, Real Madrid deemed Becks surplus to requirements under the frazzled management of Fabio Capello. The England international took the opportunity to seal a shock move to LA Galaxy in the still emerging Major League Soccer in America. Beckham was rewarded for his alacrity by being pushed out of the team and hurled with numerous insults from club officials, including then president Ramon Calderon's statement that Beckham was "going to Hollywood to be a film star". While Real fans were understandably miffed with the free transfer, in the long run, the switch worked out for both parties, as Beckham took a crucial step in consolidating his burgeoning brand.
Torres turns red into blue
Fernando Torres was adored at Anfield, and across four goal-laden years had established himself as a fan favourite with the Reds of Liverpool. However, as ownership and managerial problems continued to scupper Liverpool's bid for titles, Torres did the unthinkable by handing in a transfer request at the start of 2011, leading opposition supporters to believe that El Nino ("the kid") had finally grown up, and wanted to move to a club that matched his personal ambitions. In stepped Liverpool's fierce rivals Chelsea, and within a matter of days, Torres had become a Blue, for a fee of 50 million pounds, making him the most expensive player at the time in British football and earning him the instant bitterness of those who were chanting his name just a few days ago. Torres's first game for Chelsea was a sign of the disaster in store, a 1-0 defeat to Liverpool, which, mercifully for the Spanish striker, was at the home ground of his new club rather than that of his old.