Kohli's 10-year tip that shaped Samson 2.0
The 25-year-old looks a lot more determined to make a meaningful contribution, perhaps looking at the larger context of cementing his place in the squad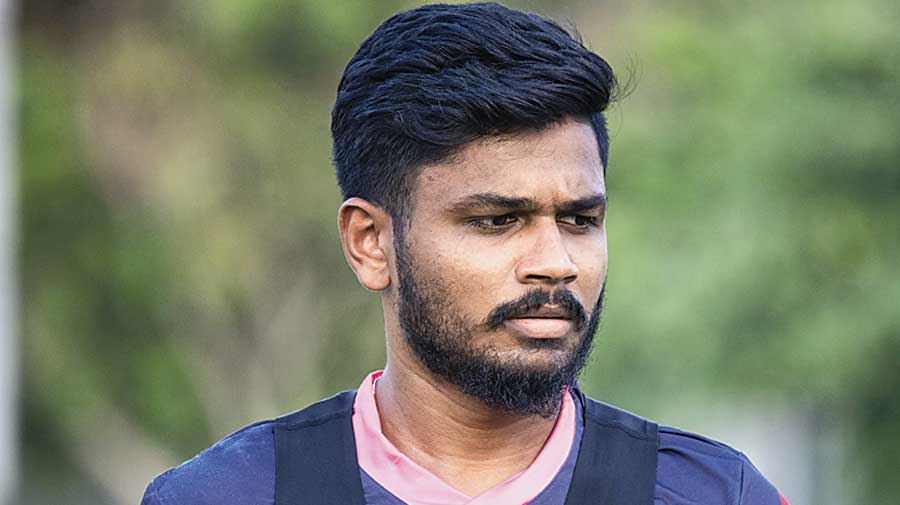 ---
Calcutta
|
Published 30.09.20, 03:12 AM
|
---
Sanju Samson's realisation that he has only 10 more years of cricket left in him is the driving force behind the recent surge in his performance graph.
"I am the kind of person who thinks deep — about my future, in which direction I'm going and how many years of life I am still left with. The same it is with cricket as there will be a time when I'll no longer play this game.
"So that's how I came to this realisation. Once I find I'm not fit enough, I should not play," Samson said during an online interaction on the eve of Rajasthan Royals' clash versus Kolkata Knight Riders.
Samson revealed how an interaction with India captain Virat Kohli had changed his perspective.
"I was at the gym with the Indian team and training with Virat bhai. I kept on asking him questions about his fitness programme and so on.
"He then asked me, 'Sanju, how many years are you going to play?' I told him, 'Abhi main 25 ka hoon (I'm 25 now), so I think I can play for around 10 more years.' He replied, 'Dus saal baad tu kuchh bhi kar sakta hai. Tere ko jo mann kare, kar sakta hai. (After 10 years, you can do anything you wish to). But why don't you give everything and whatever you have to these 10 years?'
"I think that changed my perspective and dedication towards cricket. I was already dedicated, but I could always have given something more," Samson said.
During both his quality knocks so far, versus CSK and Kings XI Punjab, Samson looked a lot more determined to make a meaningful contribution, perhaps looking at the larger context of cementing his place in the India squad.
At the moment, though, all that he is focused on is performing consistently in the coming matches.
"Only thing I'm sure about is I'm in good form and am winning matches for my team. That's what I've been preparing myself for since the start of my career," Samson said.
Samson's teammate Rahul Tewatia, who surprised one and all with his match-winning knock versus Kings XI at Sharjah, feels he still needs to work on all aspects of the game in order to be an even better all-round cricketer.
"See, I want to improve in all three departments of the game. You can't be a constant in this game. So, I look forward to learning something new from every training session. That's my goal when I am part of every training session," Tewatia said.