Virat Kohli to KL critics: 'Kuch toh log kahenge'
The captain backs Rahul, hints at ODI berth for Suryakumar Yadav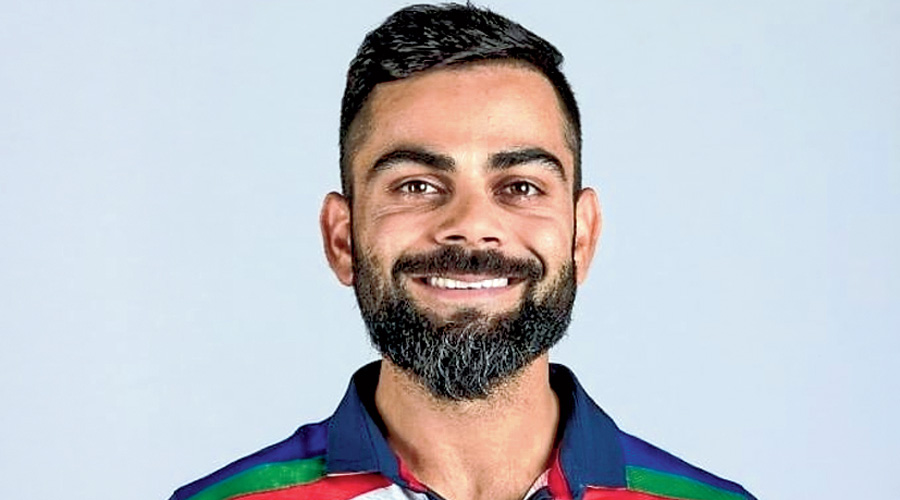 Captain Virat Kohli.
Twitter
---
Calcutta
|
Published 23.03.21, 02:22 AM
|
---
Getting the team off to a flying start is certainly one reason why Virat Kohli wishes to open with Rohit Sharma in T20Is. But that's not the only reason.
The impact that Suryakumar Yadav had with his sensational batting in the T20I series has also played a role in Kohli wishing to open so that a slot can be opened up for the Mumbai batsman.
Explaining his plans on the eve of the first of the three ODIs versus England, the skipper said: "We also saw the effects of Rohit and me batting together and knowing that we have 20 overs to play, what it can do to the opposition. It's not a guarantee that it's going to continue in future, but as I said, I'm going to open in the IPL to keep all options open.
"I batted at Nos. 4, 3 and now go back to understanding my role as an opener, which I have done successfully in the past in T20 cricket, so that I provide an option to open up a slot for someone like Surya, playing the way he is at the moment.
"And if he continues like that, I should be ready to play any kind of role the team requires. We will have a conversation about this closer to the (T20) World Cup when we get there."
Doubts hover over KL Rahul, who was dropped for the final T20I. Would he be brought back in the ODI XI?
Iterating the team's backing for Rahul, Kohli dismissed all the talk regarding the top-order batsman's slump in form.
"When it comes to being in form and out of form, only one thing that comes to my mind is the song 'Kuch toh log kahenge, logon ka kaam hai kehna. Chhodo bekaar ki baaton mein kahin beet na jaaye raina'."
"Outside the cricket set-up, people have their own set of ideas and points of view about what's going on in the mind of a player. And when that player is on a low, people have a lot of fun in pushing him further down," Kohli remarked. "But within the team, we understand how to manage these people. These outside talk to me is rubbish. We'll keep backing our players and try to keep them in a good mental space," Kohli added.
Kohli minced no words to say that the Umpire's Call when the DRS is taken is creating a "lot of confusion". "When you get bowled as a batsman, you don't expect the ball to hit more than 50 per cent on the stumps to consider yourself bowled. So when
the ball is showing to be clipping the stumps, the bails are going to fall. Thus, from the basic cricketing common sense, I don't think there should be any debate over it," he said.
"One more factor that needs to be considered is how a fielding team responds to a dismissal that's claimed and is also somewhere defying soft signals as well.
"Again, you have to question what the spirit of the game is and what those guidelines are because if things like that happen with the Indian team overseas, then you are talking about a totally different conversation about spirit of the game. It's a serious thing that needs to be considered because there is a lot at stake in the future with big tournaments coming up and you don't want some grey area and factors of the game which leave you with no clarity."