Straight from the bat: In conversation with Mohammad Azharuddin,
There is something very Promethean about Azhar, the favoured child of Eden Gardens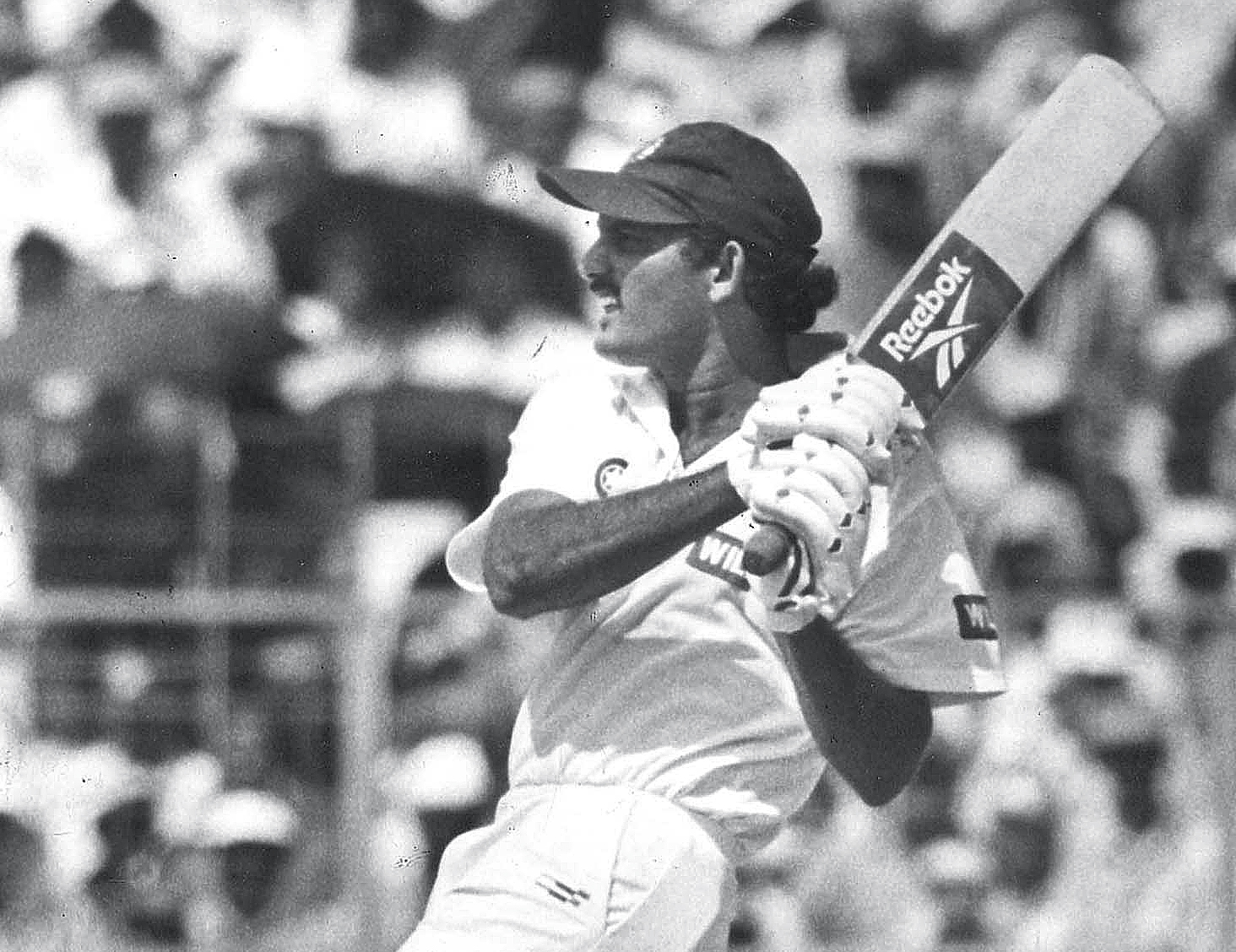 Azhar's life — on and off the field — is a die cast straight out of a Shakespearean tragedy mould.
The Telegraph
---
Published 21.03.20, 02:41 PM
|
---
My love affair with the impossible beauty and bravado of the batting of Mohammad Azharuddin — Azhar — started with an unlikely slogan, "No Kapil No Test" in the winter of 1984. But I shall return to the backstory in a moment. Suffice it to say that Azhar occupies a disproportionately large share of my random access memory in my recollections of a boyhood spent weaving fantastical sporting dreams with a risibly limited talent.
When I was invited me to meet my childhood hero ahead of the Tiger Pataudi Memorial Lecture that he was to deliver and asked if I were fanboy enough to write a guest column, I almost screamed my delighted answer. At the end of that high-tea at The Oberoi Grand, The Telegraph organised a five-minute tete-a-tete with Azhar and I wasn't complaining when it stretched to 10. Happily, neither did Azhar.
A hundred on debut
1984 was the year they sent me away to a boarding school. It's a relationship that begun badly (but, happily, ended well) because of the sudden rupture of a carefree childhood in the picturesque copper-mining town of Ghatsila. The opportunity to play lots of sports, mostly my first love, cricket, was my chief solace as I grappled with homesickness. Outside of the regimented play hours, reading about sports was what took my mind off the sticky darkness of missing home at age 11. The sports pages of newspapers and sports magazines such as Sportsworld were the windows that lit up the dull drudgery of being educated. Sportsworld was then edited by none other than Tiger Pataudi and I fell in love with the nuances of the English language reading Rohit Brijnath, Mudar Patherya and Derek O'Brien, among others.
It was customary for us — especially Ma and us two brothers — to head back to Calcutta during school vacations. I was especially relieved to be in Calcutta that winter, with the India England five-match Test series in full swing. Mohinder 'Jimmy' Amarnath was my cricketing idol at the time — he still is — the hero of the 1983 World Cup campaign. Ravi Shastri was in good nick in the series. I remember watching on telly Jimmy hooking Norman Cowans for a six in the first ball he faced in the second Test in Kotla, Delhi.
England, having lost the first Test, squared the series in Delhi, thanks to some lacklustre batting in the second innings by India when Kapil scored seven in six balls, including a mighty six off the seemingly innocuous Pat Pocock and then falling soon after trying to repeat the heave-ho. Calcutta was indignant when Kapil was dropped by the selectors for his supposed indiscretion (after all he had scored a sparkling half century and picked up a fiver in the first innings in Delhi). "No Kapil No Test" was therefore Calcutta's impassioned response.
The upside to all of this off-the-field excitement was that there were fewer takers for tickets. The mood in the joint family household of my mamabari in Shyambazar was morose. There was a problem of plenty with more tickets than interested adults. Nephews and nieces were in with a chance, to accompany an adult for a day's play or two. And it fell on my Monimama to take two restless nephews, my cousin Kajal and I, to watch what was effectively my second visit to Eden.
Out walked a lanky lad towards the end of Day One, after Jimmy and the Colonel fell in quick succession, and hung around with the in-form Ravi Shastri. On Day Two, the man who would be the king of Eden, scored 100 on debut. That was the only thing to be excited about on a day of dull batting. No one had any inkling of his greatness that day, but I instantly liked him because he looked remarkably like my Monimama, one of the most indulgent of my six maternal uncles and who had given in to my stroppy tantrums to be taken back to Eden for the second day's play.
Patience and destiny
Azhar's life — on and off the field — is a die cast straight out of a Shakespearean tragedy mould. The twists and turns in it are perhaps too many to be classical Greek. The execrable biopic on him fails to evoke the rollercoaster ride — the ecstatic highs and appalling lows — of both his cricketing career and his personal life. I happened to be in Hyderabad the day his younger son Ayazuddin, only 18, died a week after crashing his new 1000cc superbike which Azhar had bought him as an Id present. I remember the palpable grief in the city of Nizams, muting its Id celebrations. I probe him about the accident and he evokes the one word that he has used often all through his life in the arclights of fame: destiny.
"I had debated with him for about a year and then relented about the bike. Not one of the crores of prayers for him was answered. I was in grief for nine months but now I find solace in the thought that the Almighty had given him to me for a short time to nurture and enjoy."
It's as if he is echoing Ghalib: …maut ka ek din muayyan hai. Later in the conversation he reveals Muqaddar ka Sikandar is his favourite film and Steve Smith his current favourite batsman. The tight hold that destiny has on his imagination is evident from his choices.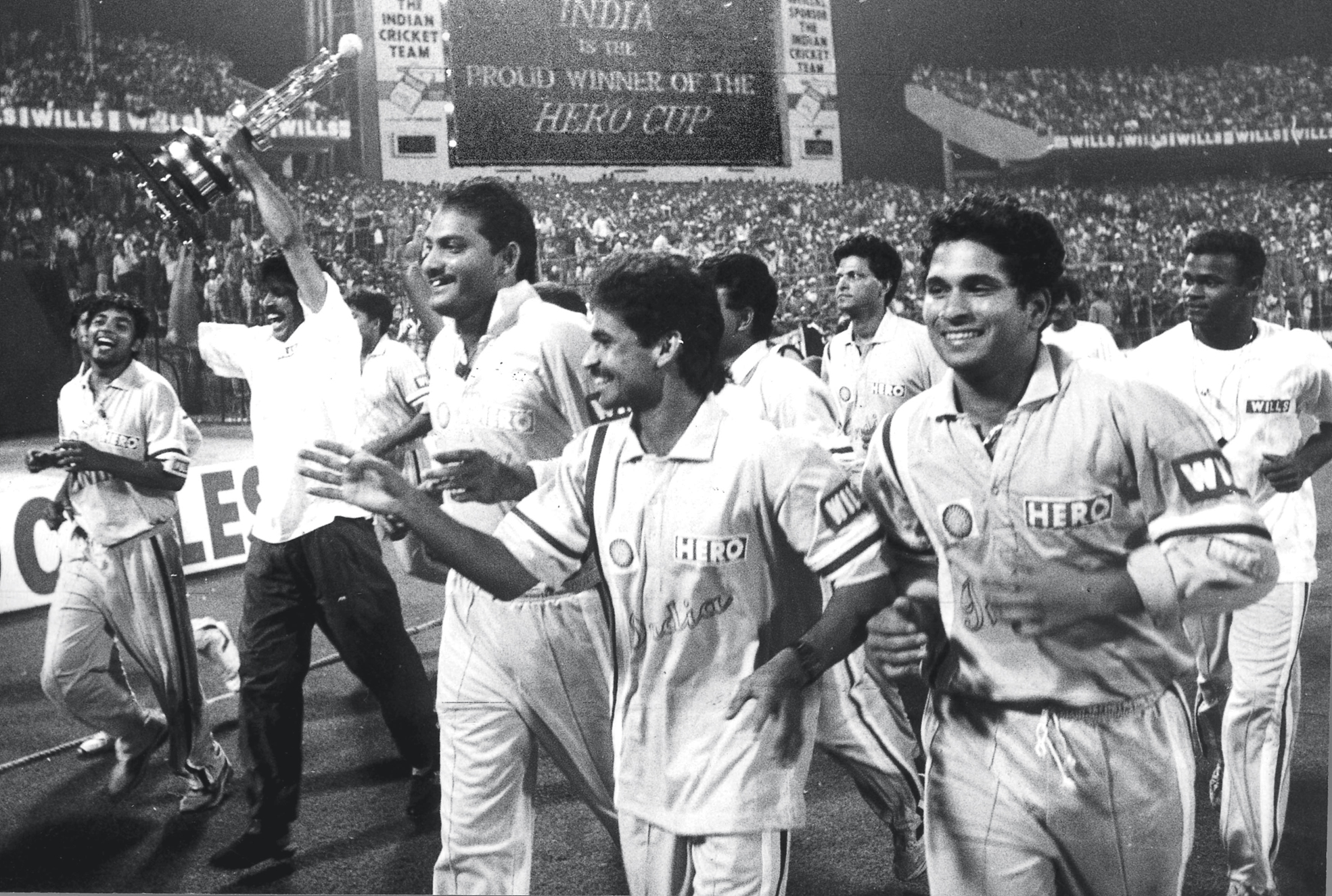 "Patience" is another word he repeats several times with "destiny" as he describes how he copes with the slings and arrows of fortune. Unsurprisingly, it's a word Prince Hamlet is very fond of too. He has been blessed with loads of patience since he was child. Without it, people lose control over their thoughts, body and speech, he says. And then there is luck. In the lecture he speaks about his outstanding 163 against Australia at, where else but Eden Gardens. He was just one Test match away from being dropped in 1998. "I was under tremendous pressure before that match but it just felt right when I walked in to bat, it felt I was destined to do well." When VVS Laxman scored his epic 281 against Australia in 2001, for many of us it was a deja vu of Azhar's innings, especially in the contemptuous treatment of Shane Warne on a supposedly spinner-friendly wicket.
All that swag
Was his joining politics a form of seeking validation of his stardom, of wanting to be in the public gaze? He vehemently denies this. "I was almost forced into politics by my friends and well-wishers. However, I also learnt a lot about the country by travelling deep into the hinterland (he fought and won as Lok Sabha MP on a Congress ticket from Moradabad in UP). I had not encountered such heartbreaking poverty earlier." Humility is a trait he treasures. "It's important to treat people right. Stardom is transient. I insisted that my sons behave with humility and grace," he says and the phrase "humility and grace" resurfaces during the lecture, too, when Azhar describes Pataudi and ML Jaisimha. "The habit of treating people irrespective of their achievements was inculcated in me by my parents and grandfather."
Of the numerous times I have watched Azhar bat at Eden, my favourite is his murderous onslaught on the South African bowling attack in the first innings of the second Test of the 1996 series, after retiring hurt the previous afternoon to a blow on the elbow from a rising Macmillan delivery. He took a particular shine to Lance Klusener, hitting five consecutive fours in an over, all of them crashing into the area near wide midwicket and long on, deliriously close to where I was perched high up in the second tier. The jet engine roar of a full house at Eden Gardens raucously cheering the gladiatorial joust of its second favourite son still rings in my ears. The Proteas won handsomely but the Test is remembered for Azhar's century, still the fastest one in Tests by an Indian, in 74 balls, held jointly with Kapil.
It's not just in Test matches alone that Eden Gardens has showered Azhar with bounteous luck and has been his destiny stadium. The Hero Cup semi-final against South Africa will be remembered in cricketing folklore for Azhar's gamble to ask Sachin Tendulkar to bowl the last over where he denied an almost certain win to the Proteas by denying them the mere five runs they needed. It was perhaps the high point of one of India's most successful captains, but it was his masterly 90 that gave India a fighting total after being three down for 18 when Azhar walked in to bat earlier.
Azhar saunters in the tea party with his characteristic swagger that strangely oscillates between an almost painful shyness and a certain guroor, not quite hubris. His dark blue Polo shirt is open several buttons at the neck, and the collar turned up subtly, not quite with the trademark flamboyance of his playing days but offers just the right hint that he is after all Azhar. He is polite to a fault with everyone who walks up and asks for the inevitable selfie, which has mostly replaced seeking autographs.
Azhar's abiding memory for me on the field will be his tremendous bat-speed — a term that was not even around in his playing prime — his electric fielding and his fluid running between the wickets. A very young Azhar pulling Imran Khan in his pomp for a boundary during the finals of the 1985 Benson and Hedges World Series Cup final is a treat to watch even now. Azhar's bowling is underappreciated. His three for 19 against Australia is a rare gem and he pulled off a stunning caught-and-bowled to get rid of Craig McDermott. During the lecture he reveals his rigorous fielding regimen and his early interest in track and field that led to his fitness on the field, but oddly, cautions against batting too much in the nets.
At the lecture he had changed into a sharp-cut dark sherwani. I am a bit apprehensive about Azhar the public speaker. But he steps into the grand ballroom of The Oberoi as he had on numerous occasions into Eden, with the same elan and his faith in his destiny intact. He enthrals the audience with a lecture straight from his heart, as big and broad as his bat. There is something very Promethean about Mohammad Azharuddin, the favoured child of Eden Gardens.
Debanjan Chakrabarti is director, British Council East and Northeast India. He spends a lot of time daydreaming about being the 12th man for India, or any team that will have him.