Steve Smith's comeback tale of true grit
Smith showed skill, character, determination and mental strength as he scored a hundred in each innings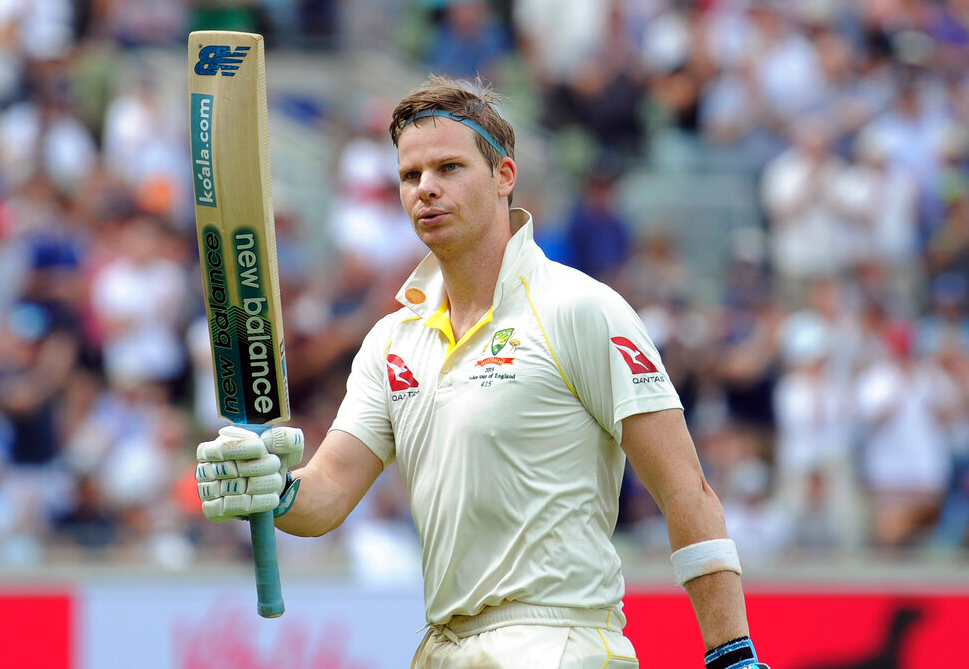 Steve Smith returns to the pavilion after being dismissed during day four of the first Ashes Test cricket match between England and Australia at Edgbaston in Birmingham, England, Sunday August 4, 2019.
(AP)
---
Published 06.08.19, 08:58 PM
|
---
A snick by Jack Hobbs is a sort of disturbance of a cosmic orderliness. Neville Cardus, who was paying tribute to the great English opener, could well have been writing on Steve Smith, who nicked one to Jonny Bairstow off Chris Woakes, against the run of play, out for a sublime 142 on Sunday.
Comebacks in sport are not uncommon, but the men and women who achieve that have a steely resolve to rise above the rest. Batting at Edgbaston, a bastion of England, Smith, impervious to the booing from home fans, showed skill, character, determination and mental strength as he scored a hundred in each innings, only the fifth Australian to do so in an Ashes Test.
From that teary eyed admission of a "failure of leadership" after last year's sandpaper scandal that led to a year's ban to being the toast of Test cricket, Smith's journey is a tale of true grit. Like every champion, he favours a fight to the finish, unmindful that some say his shuffling batting style lacks the grace and style of a Virat Kohli, his competitor-in-chief in the race to all-time greatness.
"I've never doubted my ability," Smith told reporters after his back-to-back centuries that helped Australia win in spite of being in a hole in both innings. "But, it's kind of a dream comeback in a way. To be able to score two hundreds in a match, in the first Ashes match, it's something I have never done in any form of cricket before in my life. It's incredibly special."
Great sportspersons have this special trait. Prior to 2009, Tiger Woods had a dream decade, his career shaping up like few others' had. Woods was being talked about as possibly the greatest golfer ever. His prize money and sponsorships put him in the list of the richest sportspersons of his time. He was hailed as the ideal family man, a doting husband to wife Elin and loving father to his children.
Until it all started unravelling in a bizarre fashion. Woods was revealed to be a serial adulterer. His wife left him. Sponsors, scared to be associated with this kind of scandal, fled. Fans overnight turned against him.
Woods lost his fame and game. He fell to 58 in the world rankings in November 2011, before ascending to once again reach the No. 1 ranking between March 2013 and May 2014. And then came the injuries, which forced him to drop out of the rankings of the world's top 1,000 golfers. But champions are made of different mettle. In spite of being forced to change his swing and handicapped by injuries, Woods, in September 2018, won the Tour Championship, his first PGA Tour success in over five years and his 80th career win, a remarkable comeback. And he then went on to consolidate that with a victory at the Augusta Masters in April this year.
In 2017, Roger Federer was 35, dogged by injury — he couldn't play US Open 2016 owing to a hurt knee and had been out of action for six months — and seeded 17 at the Australian Open. Which meant that he faced his first Top 10 opponent as early as in the third round. But Federer fought his way through to the final — it wasn't a cruise, but a determined fightback by a great athlete looking to win the mindgame — where he found his great rival Rafael Nadal on the other side of the net. Federer recovered from a break down in the deciding set to take the title, arguably among the greatest comebacks in sporting history. He went on to win Wimbledon that year without dropping a set, a remarkable achievement—- the first man since Bjorn Borg in 1976 to do so.
From Niki Lauda to Muhammad Ali to Magic Johnson, Serena Williams and our very own Mary Kom, stories of sporting comebacks have been the stuff of legends.
And so it was at Edgbaston the other day. Smith's 144 in the first innings revived Australia from 122/8, while his second ton — ably supported by Matthew Wade — helped put the team in a commanding position.
By scoring hundreds in both innings of an Ashes Test, Smith did something even Sir Don Bradman couldn't.
His Test average of 62.96 is now second only to Bradman's 99.94 among batsmen to have played 20 innings at this level — Kohli is at 53.76 from 131 innings, 12 more than his opponent. Smith's feat at Edgbaston, therefore, is worthy of being placed alongside that of Woods and Federer in the list of great comeback stories.
Had he been writing now, Cardus could well have had Steve Smith in mind: "We remember not the scores and the results in after years; it is the men who remain in our minds, in our imagination."