Sports and fitness enthusiasts test their endurance in The Kolkata Sky Run
Over 200 participants took part in the staircase run, a race that is believed to be a tough test of one's fitness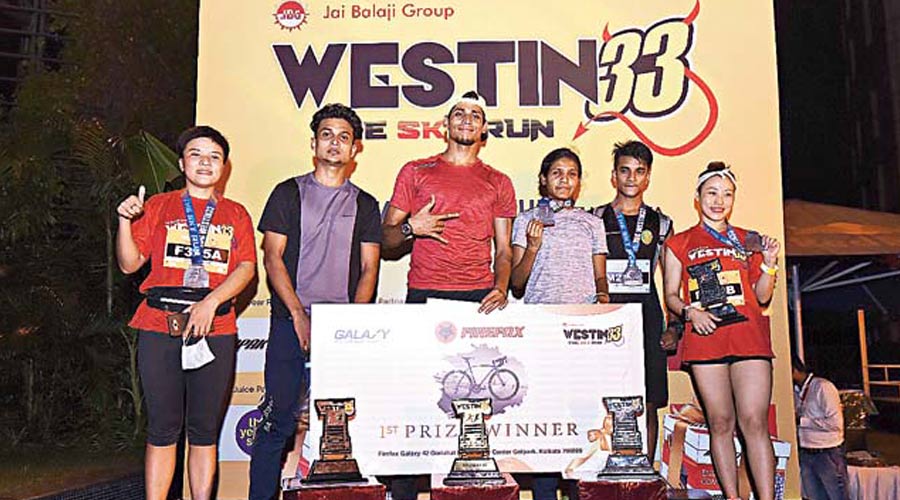 (L-R) Samiksha Rai, Suprobhat Mahapatra, Md Shakil, Basanti Kumari, Subha Malik and Vileshinnu
Pictures: Rashbehari Das
---
Published 24.08.21, 12:36 AM
|
---
The eve of India's 75th Independence Day witnessed the first-ever staircase run of India — The Kolkata Sky Run — held at The Westin Kolkata Rajarhat in association with steel giant Jai Balaji Group. Over 200 fitness enthusiasts of the city took part in the staircase run, a race that is believed to be a tough test of one's fitness.
All the participants of the JBG Westin 33 –The Sky Run had to run up the staircase of Westin, of 33 floors to reach the helipad of the hotel. The feat comprised 1,056 steps reaching 499 feet.
Though a first in India, the staircase run is a popular sport/activity in other parts of the world and in 2019 alone, nearly 200,000 men and women participated in over 290 tower running races worldwide, in 38 countries.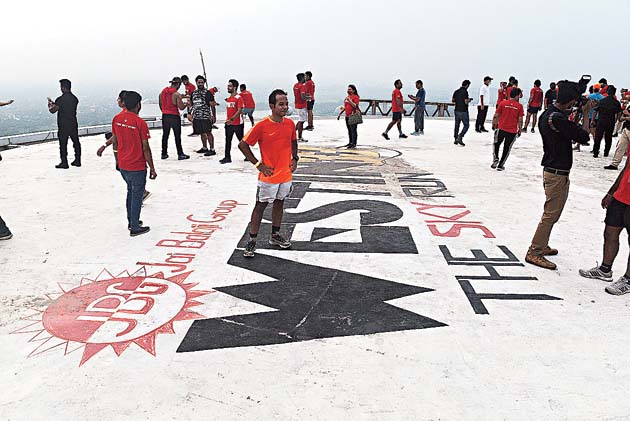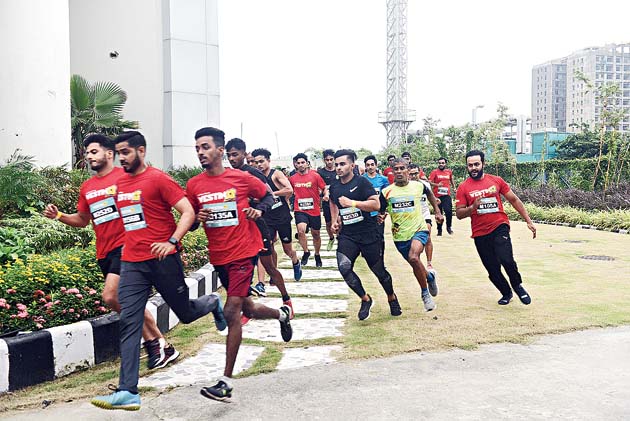 The Kolkata Sky Run was yet another first-of-its-kind sporting event organised by Sportiz, a sports management company that has carved a niche in conceptualising and executing sporting activities that are out of the ordinary, bringing in concepts of western sporting events to India.
"Not many people here know about the concept of a staircase run, which is very popular in other parts of the world and I thank The Westin and Jai Balaji Group for supporting us to introduce this concept to the city. It is overwhelming to see that the fitness community in Calcutta is growing and people are taking to sports and fitness activities of every kind. We organise the Kolkata Trail Run every year, which is again a relatively new concept and every year we see increasing participation from every age group, including the kids. I'm glad that the concept of health and fitness is picking up and to keep the momentum and encourage more people, we will strive to create more interesting and engaging sporting events for the city," said Nishant Maheshwari, director, Sportiz.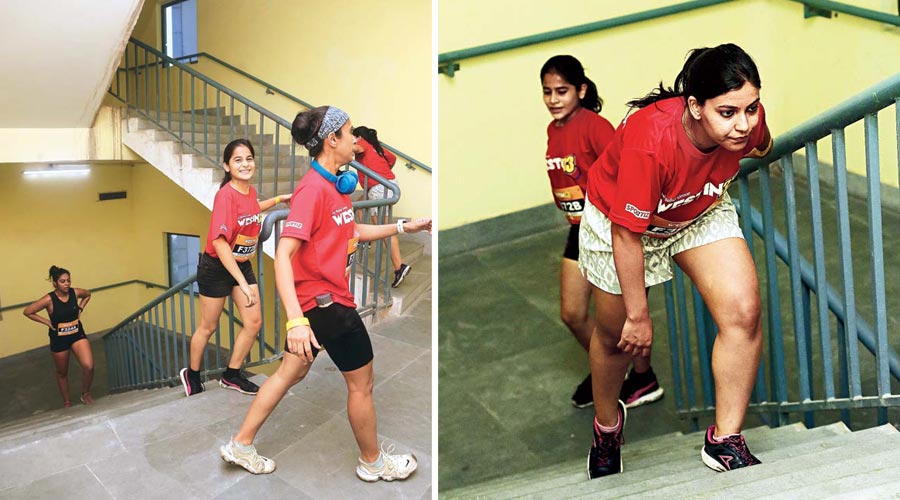 Winners
Men's category
First: Md Shakil
Second: Subha Malik
Third: Suprobhat Mahapatra
Women's category
First: Basanti Kumari
Second: Vileshinnu
Third: Samiksha Rai