Sourav Ganguly: Let Rishabh Pant handle it
'It will take Rishabh Pant also close to 15 years to be even close to what MS Dhoni is today'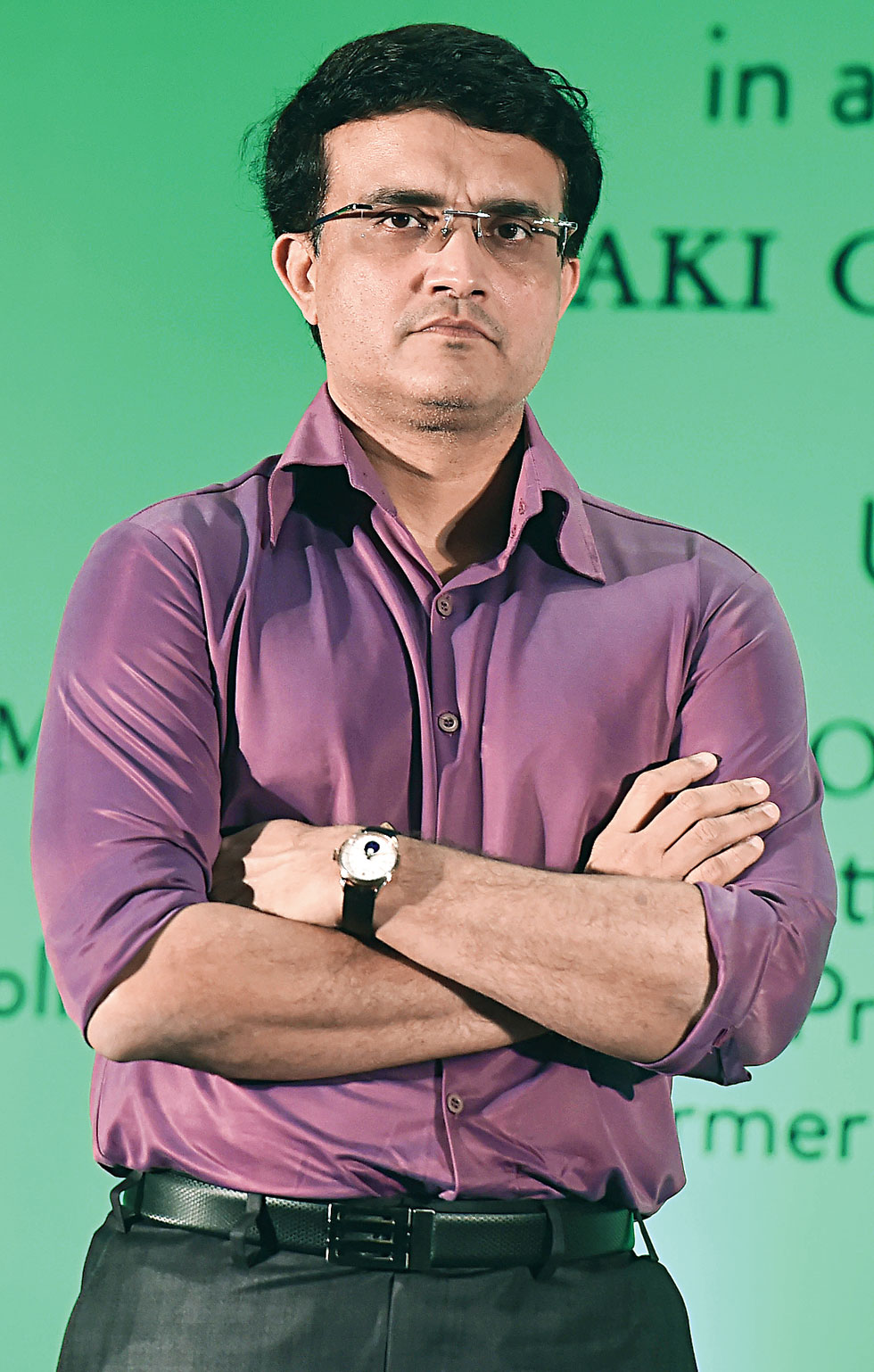 Sourav Ganguly
Source by The Telegraph picture
---
Calcutta
|
Published 06.12.19, 10:11 PM
|
---
Sourav Ganguly doesn't agree with Virat Kohli when it comes to backing under-fire wicketkeeper-batsman Rishabh Pant.
The India captain had on the eve of the T20I against West Indies urged the crowd to be kinder and more respectful towards Pant, who was taunted with chants of "Dhoni, Dhoni" recently. But the BCCI president said on Friday that this kind of pressure was good for the youngster.
"I think it's good for him because he will get used to it. I personally feel pressure is something which he needs to get used to," the former India captain said at an event in the city.
"If I were Virat Kohli, I would just let him go through it, let him hear it and find ways to succeed. Everybody must remember that you don't get MS Dhonis every day. He is a once-in-a-generation cricketer.
"MS Dhoni, also, when he started was not MS Dhoni.
It took him 15 years to be MS Dhoni. It will take Rishabh Pant also close to 15 years to be even close to what MS Dhoni is today. From that point of view, it's his own mindset. He's a very mentally tough kid."
Pant has faced severe criticism for his poor shot selection and untidy work behind the wickets.
"Remember, second season is always the toughest. When he came on to the scene, he set the world on fire with hundreds in Australia and England. Not many Indian wicketkeepers have done that," Sourav said.
"Your second season is very important. He will be under pressure. Let him deal with it. Don't address that issue too much so that it makes him conscious. Let him address it. Let me tell you, he is a serious player. I am sure he will be one of the greats in the years to come."
The BCCI president rubbished, as pure speculation, allegations that he would be vindictive towards chief coach Ravi Shastri, saying that performance alone will be the parameter of judging individuals during his tenure.
In 2016 when Shastri reapplied for the coach's job, Sourav was part of the Cricket Advisory Committee, which selected Anil Kumble for the position. In 2017, Shastri got back the job after Kumble resigned following his much-publicised differences with Kohli.
Asked if he had an axe to grind with Shastri, Sourav said: "That's why these are called speculations. I don't have an answer to these questions."
He then cited examples of Kohli, who has 70 international hundreds, and Sachin Tendulkar (100 tons) to make his point. "Life is about performance and nothing can substitute that," he said.
"Virat remains the most important man in Indian cricket as he leads the team on the field. Virat is a fantastic role model as to how he conducts himself on and off the field. He will get all the support required to succeed," he said.