Soumyadeep Roy bullish on India's chances
The Indian team is set for a 1-week camp in Dusseldorf before the national championship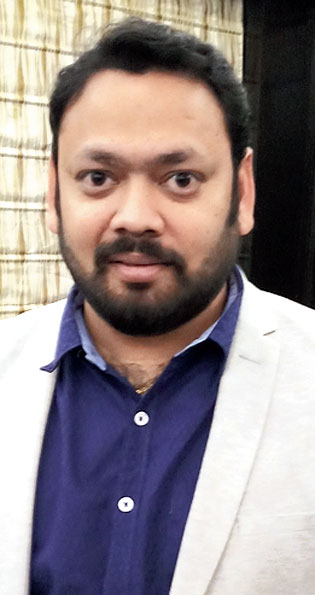 ---
|
Calcutta
|
Published 08.12.19, 09:20 PM
---
Soumyadeep Roy, one of the coaches of the Indian senior table tennis team, feels the world No. 8 rank of the men's side augurs really well ahead of the Tokyo Olympics.
According to Roy, remaining within the top eight will help India be better placed in terms of seedings for the Olympic qualifications.
He is particularly bullish on world No. 30 Gnanasekaran Sathiyan, Harmeet Desai and Manav Thakkar.
"The No. 8 ranking is a huge achievement. It has been possible only because the top seven Indian players have done exceedingly well especially in the last two years. That has helped the ranking to move up.
"In this sport, there are more than 200 countries participating, so to be ranked eighth among them is incredible," Roy, also a national champion and an Arjuna awardee, told The Telegraph on Sunday.
"The Olympic team qualification is in January. So if we remain within the top eight-ranked nations, we will be better placed when it comes to the seedings for Olympic qualifications."
India have the best chance to qualify for the team event, Roy feels.
"It's the first time that the Olympics will be having a team championship.
"We have a one-week meet in Portugal, which is a qualification tournament. I think we have a big chance to qualify for the team event (of the Olympics).
"India has quality paddlers like Sathiyan, Manav and Harmeet. I'm confident they will put up a good show, given how they have been playing of late."
The Indian team is set for a one-week camp in Dusseldorf before the national championship begins in Hyderabad from January 27.
Roy also personally trains Soumyajit Ghosh, Ayhika Mukherjee and Sutirtha Mukherjee. Soumyajit's performances post comeback, especially after what he had to endure in his personal life, does make Roy upbeat.
"A champion is always a champion. Soumyajit has that quality, that's why he could come back. What he went through was really tough but he had the confidence to bounce back," Roy said.
"But he also has to perform in the nationals. He will be in the team in April for the individual qualification, and I feel he has a high chance (of making the cut)."
About Ayhika and Sutirtha, Roy added: "Both Ayhika and Sutirtha will be in the team (for the camp as well as the Portugal meet) and I believe they have a fair chance of qualifying."