Signing players like Ronaldo not 'a business of the future', says Klopp
Tuchel also admitted that Cristiano's return to the Premier League will make things difficult for Chelsea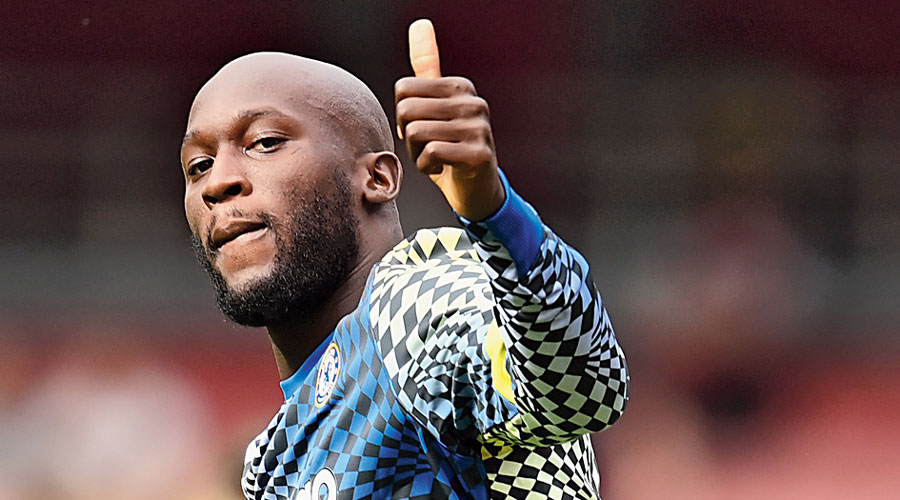 Romelu Lukaku.
File photo
---
Liverpool
|
Published 28.08.21, 02:58 AM
|
---
Liverpool manager Juergen Klopp said on Friday that signing players like Juventus forward Cristiano Ronaldo was an instant fix and "not a business of the future".
Speaking ahead of Liverpool's clash with Chelsea at Anfield on Saturday, Klopp said: "I watched that (the Ronaldo transfer) like a football supporter and it is not about me to judge that.
"If other clubs can do this, it is not a business of the future. It is for now and immediately. That is how some clubs are working and that is fine. There must be different ways, a team — two or three years later and you need success... You need to make sure you develop as a team and club, and that is what we did."
Klopp added that he expected a "big fight" against Chelsea, with both teams on great form in the first weeks of the season.
"There is not an easy way through any line and both teams are very well organised... Chelsea are in a very good moment."
Chelsea manager Thomas Tuchel is eager to see how the club's record signing Romelu Lukaku gets on against Liverpool defender Virgil Van Dijk.
"Liverpool with Van Dijk is a different Liverpool than without Van Dijk," Tuchel told reporters on Friday.
Tuchel also admitted that Ronaldo's return to the Premier League will make things difficult for Chelsea.
"I don't know if it's good if he plays for any of our rivals… I could handle the loss very well when he was playing in Italy and not playing for us... It's good for the Premier League but at the same time, it will make life harder for us.
"For Romelu, it's a big challenge. He had now one match with us, which was a very good start, so from now on we are into details. The stress test is on tomorrow (Saturday) at Anfield...  I'm looking forward to it (duel with Van Dijk)."
Pep clarifies
Manchester City boss Pep Guardiola clarified comments about his future on Friday and said he had no plans to leave the Premier League champions when his contract runs out in 2023.
"I am not thinking to leave after two years," he told reporters ahead of City's game at home to Arsenal on Saturday.
Today's matches
⚫ Manchester City vs Arsenal
⚫ Aston Villa vs Brentford
⚫ Brighton vs Everton
⚫ Newcastle vs Southampton
⚫ Norwich City vs Leicester City
⚫ West Ham vs Crystal Palace
⚫ Liverpool vs Chelsea