Saudi Arabian Grand Prix: Lewis Hamilton says Max Verstappen drove over limit
The Red Bull driver, however, defended his driving after stewards found him predominantly responsible for a collision with the Briton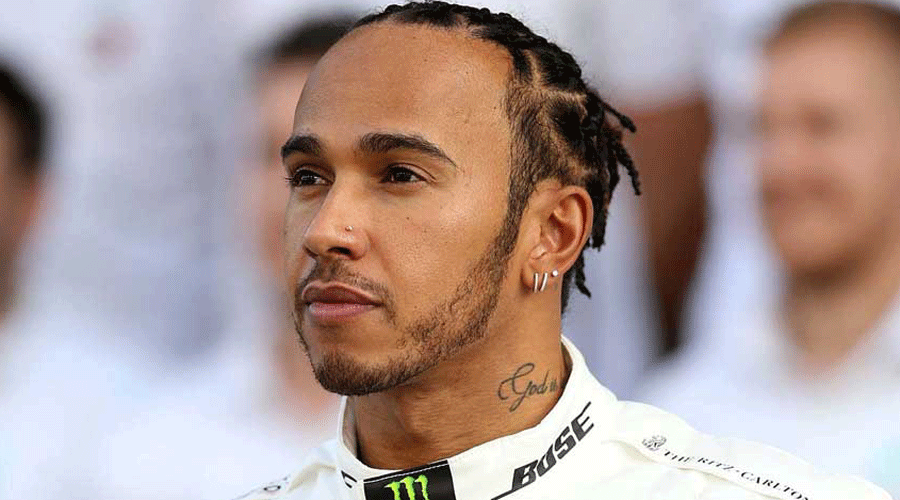 ---
Published 07.12.21, 02:00 AM
|
---
Seven-time Formula One world champion Lewis Hamilton said title rival Max Verstappen drove over the limit and as if the rules did not apply to him after the pair collided at Sunday's Saudi Arabian Grand Prix.
Hamilton exclaimed over the team radio that the Red Bull driver had 'brake-tested' him after he ran into the back of Verstappen's car and damaged his front wing.
The Briton went on to win with the fastest lap for Mercedes, with Verstappen second in a chaotic race with emotions running high and everything at stake.
"I've raced a lot of drivers through my life. In the 28 years I've come across a lot of different characters," Hamilton told Sky Sports television.
 "There's a few at the top which are ... kind of, yeah, over the limit. Rules kind of don't apply, or don't think of the rules," added the Briton.
 Hamilton said Verstappen, who leads Hamilton on race wins 9-8 and will be champion if neither score another point, was one of those who fell into the category. Both have 369.5 points apiece.
 "He's over the limit, for sure," he said of the youngster.
Verstappen, however, defended his driving after Formula One stewards found him predominantly responsible for a collision with Hamilton.
"I went to drive to the right side and I slowed down and I was braking and he just stayed super close behind me," Verstappen said, adding that he was just trying to let Hamilton pass.
 "I'm just going slower and then we had a miscommunication and he ran into the back of me and yeah that was it."
 In their verdict, the stewards acknowledged that Hamilton could have driven past when he saw Verstappen slowing. But they understood why neither wanted to be in front heading into the DRS zone, which would have made the one in front vulnerable to impact from behind.