Rookies play waiting game
All-rounder Shahbaz doesn't seem to be too perturbed with the entire scenario, but Porel appears a tad worried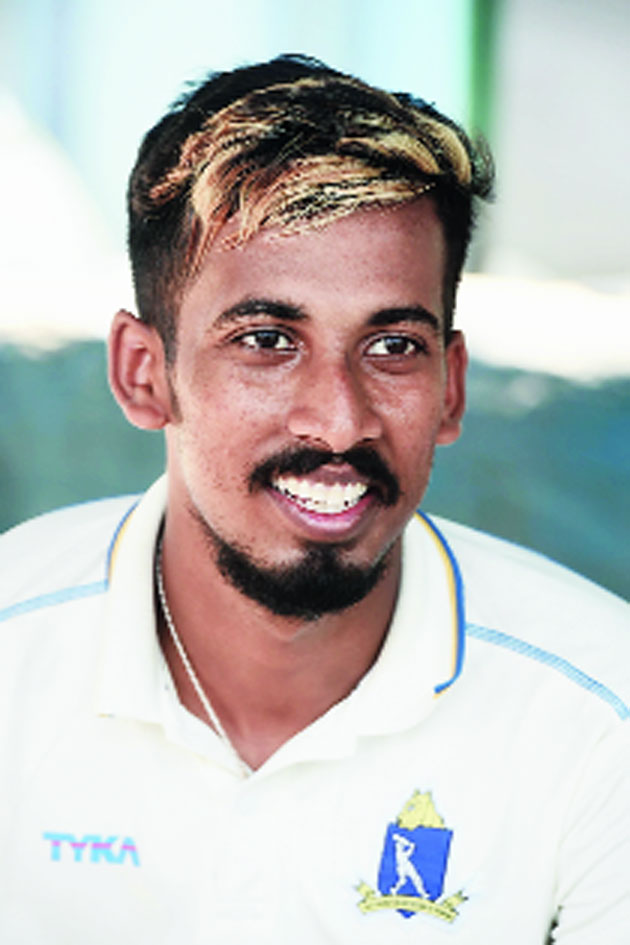 ---
Calcutta
|
Published 09.05.20, 10:28 PM
|
---
When Ishan Porel and Shahbaz Ahmed were picked up by Kings XI Punjab and Royal Challengers Bangalore, respectively, in the players' auction last December, little did they know that their wait for a maiden IPL experience will be shrouded in uncertainty a few months later.

Both Porel and Shahbaz were high on confidence after a good season with the Bengal team in the Ranji Trophy. It wouldn't have surprised if both of them got some match time this IPL.
But now, with the T20 tournament suspended indefinitely owing to the Covid-19 pandemic, all that the duo can do is wait.
All-rounder Shahbaz doesn't seem to be too perturbed with the entire scenario. But Porel appears a tad worried, admitting he's finding it tough to motivate himself at times.
"Not just me, everyone seems to be going through a tough time in the current situation. Obviously, this would have been my first IPL and a special occasion as well, especially after remaining unsold twice previously.
"This certainly would have been an ideal opportunity for me to play and also share the dressing room with some of the legends of the game. But the situation is not under my control. Almost each and every cricketer is suffering because of the uncertainty surrounding the IPL. When there are even doubts over the T20 World Cup, you know how serious it is," Porel told The Telegraph from Chandannagore.
"Yes, I have been doing the necessary training, whatever little is possible in the current situation, to keep myself in shape. But full intensity training is difficult because mentally, I am being affected a bit since we don't seem to be having anything to look forward to at present. So, the motivation level takes a dip.
"I am just waiting for the lockdown to end as soon as possible," Porel added.
Spending time on his Playstation, doing a bit of cooking, watching web series and chatting with friends help him ease the tension, Porel revealed.
"I'm trying my best to not let the frustration prevail over me. Apart from training, I also spend time on my Playstation… The car racing games are quite interesting... Besides, I also do some cooking, watch web series, chat with friends and also listen to music that help me relax.
"I'm consoling myself by also looking at the other players who are going through similar circumstances," the young pacer said.
Shahbaz, on the other hand, prefers to be patient. "I don't think there's any kind of pressure on us just because there is no action in the world of sports right now. We are all facing a similar situation, so I don't think there's any need to trouble ourselves by thinking too much," he said from his village Hathin in Haryana.
"We are having our online fitness classes and those have been very helpful. So I'm concentrating on those exercises that I need to do to keep myself fit and be ready when action resumes. That's it."