Portugal
Defending champions Portugal are one of the favourites to win the title again. For that, though, they will be looking at a very familiar name. Cristiano Ronaldo. At 36, Cristiano may have lost a bit of the bite but it's no denying he is the man who can deliver for Portugal. He now has 103 international goals against his name, seven more will see him surpass the now retired Ali Daei (109).
"Cristiano is always a plus. He is still at the top of his game, physically and mentally, and all of Portugal hopes he will be the Cristiano we know," former Portugal international Nuno Gomes wrote on the tournament website.
Portugal, coached by Fernando Santos, have a bunch of talented young players who are ready to do big things for the national team. Ruben Dias is one such. The central defender had a standout first season with Manchester City, winning the EPL Player of the Season award. He is expected to lead from the back with Pepe being his likely partner at the heart of the defence. Pepe is 38 and how he handles pressure from top players remains to be seen. The frontliners should not be worried about the supply line as the midfield has creative players like Bruno Fernandes and Bernardo Silva. Then there is Renato Sanches who got a new lease of life after leaving Bayern Munich for new French league champions Lille. The young Joao Pinto also looks primed for success with the national team.
What's in store?
The first game against Hungary will be vital since a winning start will give them the confidence before crunch matches against world champions France and Germany. "It takes a combination of factors, including a little luck. You need a balanced squad with all players aware of their tasks on and off the pitch," is Gomes' take. Well, Portugal have the quality as well as balance to go the distance.
Placed in Group F with France, Germany and Hungary
Euro record: Champions in 2016
Euro 2016 finish: Defeated France 1-0 in the final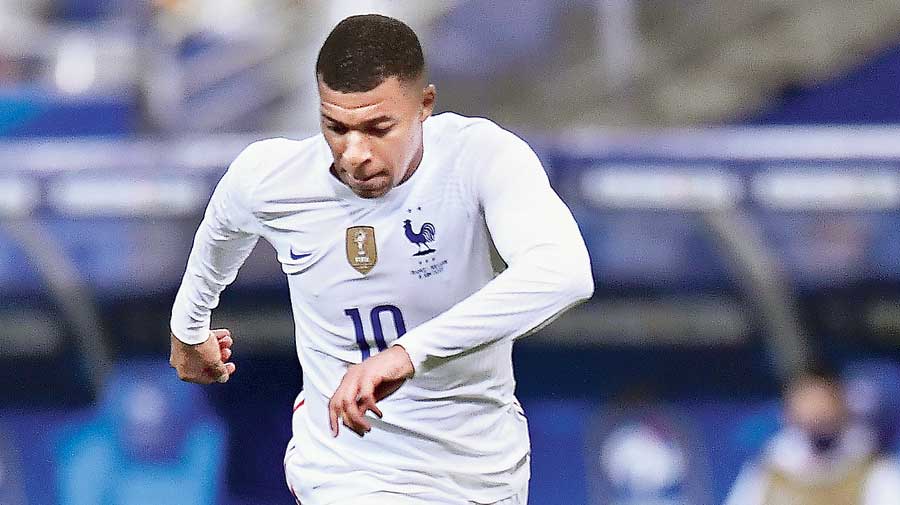 Kylian Mbappe Getty Images
France
France have such depth in their side that coach Didier Deschamps can name two 26-man squads for this Euro. Karim Benzema, Antoine Griezmann, Kylian Mbappe, Ousmane Dembele, Olivier Giroud. Paul Pogba, N'Golo Kante, Kingsley Coman, Benjamin Pavard, Raphael Varane… the list is endless.
The world champions are the bookmakers' favourites and surely the team to beat.
The biggest news is the return of Karim Benzema after five and a half years. Benzema, part of Real Madrid's strike force, gives Deschamps more options upfront. Benzema, Griezmann and Mbappe form a deadly trio and then they have Dembele.
"You talk about balance but I don't disconnect them from our midfield too. We will do everything to have the ball as much as possible but there will be times when we will not have the ball," Deschamps said reacting to Jose Mourinho's take that anything less than the winner's trophy will be deemed as a failure for France. Yes, to have the ball as much as possible there will be Kante and Pogba in the midfield.
Mbappe the star
In Mbappe, France have someone who can single-handedly destroy any team. Whether it's with PSG or the national team, Mbappe is the man everyone will look forward to. His speed is scary as any Argentina or Barcelona player will testify and he is more at ease with the final ball.
What's in store?
France are in a tricky group which is being termed the Group of Death. But it will be surprising if they are not in Wembley for the final on July 11.
Placed in Group F with Germany, Portugal and Hungary.
Euro record: Champions 1984 and 2000
Euro 2016 finish: Lost 0-1 to Portugal in the final