Rendezvous with Michael Bisping
'We are all the same, you cut us with a knife, we all bleed the same way, and sometimes I think people forget that'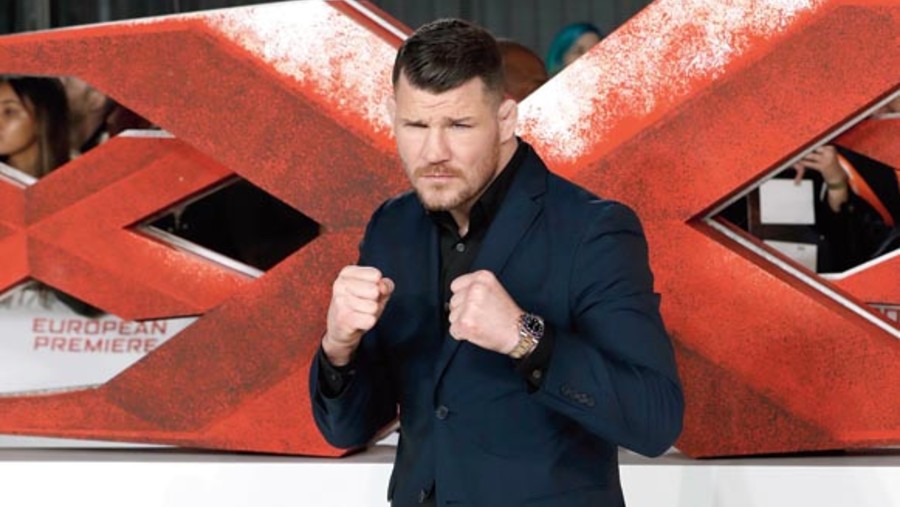 ---
---
In an exclusive chat, UFC's legendary fighter turned broadcaster Michael Bisping opens up about his initial struggles, his epic fights, his support for the Black Lives Matter Movement, his impression of Deepika Padukone, and much more!
Historically, very few UFC athletes have gone on to have a successful career in broadcasting. Were you sceptical of taking up broadcasting after your retirement from the octagon, and how has the transition been like?
Once I started getting injuries (as a fighter), I realised that I cannot fight forever. So while I was still fighting, I was trying to use the platform that I had to try and open as many doors as possible. I was working as a commentator, doing the analyst's work, some acting work, whatever I could. And then, by the time I retired, I was fortunate to be in a position where I could still make a living.
During the first phase of your working life, you went through a series of professions, from working in a slaughterhouse to an upholstery shop, to even being a DJ briefly. How did these experiences shape you and when was it that you finally decided to get into Mixed Martial Arts (MMA)?
I left school at 16, and when you are that young, you think you know everything. I got this really poorly paying job, but I still thought I was rich. Then I met my wife, we had children, and then I realised that I got to do more. I was always good at martial arts when I was a kid. I remember my boss came up to me one day and said, 'Michael, you seem like a smart guy, are you sure this is what you want to do for the rest of your life?' And I said, 'No, I don't want to do this.' I thought about it, then went up to him one day and said, 'I know what I am going to do... I want to be a professional fighter.' And he was like, 'Oh my god, I thought you were smart!' Anyway, I quit work, moved to another city, and started training. But doing the jobs I did, the poorly paid jobs and minimum wage jobs, was what made me work so hard.
Talk me through your famous fight with Dan Henderson at UFC 100 in 2009. You were knocked out in the match, and had no memory that it actually happened. What went through your mind when you figured that you had blanked out? Did you begin to have doubts about fighting?
After the fight, I had no idea what happened. I could not understand, I thought I am not fighting for another three months, why did I fight tonight? And they (Michael's colleagues) were like, 'No, Michael. You fought, you got knocked out...You need to go to the hospital'. But I kept insisting I was fine. But when I was in the ambulance, it all came back to me. It was a bad knockout, it was a very tough knockout. A lot of people said I would never recover from that. But I am glad it happened. I learnt a valuable lesson, I became a better fighter.
Fast forward to 2016, and you meet Dan Henderson again, at UFC 204, this time for the UFC Middleweight Championship in Manchester. And you manage to avenge your defeat from seven years back. Was that the most satisfying victory of your career?
It was definitely one of the most satisfying. Beating Luke Rockhold for the belt (in 2014), that was good, then going back to Manchester, fighting Dan Henderson, beating him...it was amazing. I could hardly see with one of my eyes, and then he (Henderson) hit me in the other one, and it swelled up pretty big. I was pretty much blind by the end of the fight. The fight was at six in the morning, I was very nervous, but the tickets sold out, and the Manchester crowd was sensational. It was a fun fight, (although) at the end of it, I wasn't very pretty!
You mentioned struggling with your eyes (Bisping suffered retinal detachment in a 2013 fight) and when you retired in 2018, you cited it as a factor. Tell us how it hampered you in the latter part of your in-cage career, and how did you carry on fighting in spite of having an impaired vision?
I coped with great difficulty.You need two eyes for depth perception. And even now, when I go to grab a glass, I will often miss it the first time. When I was sparring, I would struggle. But the brain is an amazing thing, and once I would be able to make contact with my opponent, then my brain could gauge the distance, and I would do okay. When I think back now, it seems crazy, because the doctor always said that I should not fight anymore, because if anything happened to my good eye, I would be blind. But I always thought that lightning would not strike twice. And after my last fight I started having issues with my good eye, and then I knew that was it.
A few months ago, you were among several UFC personalities to express your support for the Black Lives Matter (BLM) movement. There has been a lot of discussion about whether athletes and sporting institutions should speak about a social movement like BLM in the public domain. What is your take on that and what made you speak out on this issue?
I feel very strongly that nobody should be held back in this world because of the colour of their skin. It's saddening to see in this day and age that it (racism) still goes on. That is why I felt it was an important matter, and people like myself, who have a platform, who have a large social media presence, should speak out. I am just one man, I cannot change the world, but I will certainly encourage people to think along the lines of equality and inclusion. We are all the same, you cut us with a knife, we all bleed the same way, and sometimes, I think people forget that.
Let us shift gears now to your Hollywood career and your role in xXx: Return of Xander Cage. What was your experience like during that film and what impression did you form of Deepika Padukone?
Deepika was just sensational...extremely talented, very friendly, very warm, and I had a great time working with her, and hopefully, one day we will get to do it again. I know what a big star she is, but speaking to her you wouldn't think so. She was a joy to be around. As for Return of Xander Cage, I auditioned, and I was able to land the role, we spent three months filming...it was awesome!
Finally, you are also someone who has become a style icon. So what would be your personal style statement?
You got to feel good (in your clothes), you got to feel comfortable. Because when you are comfortable, then you are the best version of yourself. I like to look sharp, and if I am commentating, I like to wear a suit. A lot of people spend money on these very expensive brands, but I like to stay away from that. You do not have to spend a lot of money to look good.
Watch all LIVE action from UFC only on Sony Pictures Sports Network in India
MICHAEL BISPING FACT FILE
⦿ At just 15, Bisping competed as an amateur in Britain's precursor to MMA, called Knock Down Sport Budo (KSBO)
⦿ Bisping got his big UFC break in 2006, when he was a part of, and won, The Ultimate Fighter 3, UFC's television series competition for emerging contestants.
⦿ At UFC 78, Bisping became the first British fighter to feature in a UFC main event. At UFC 199, he became the first (and till date only) Britisher to win a UFC title when he beat Luke Rockhold for the UFC Middleweight Championship.
⦿ In July 2019, Bisping was inducted into the UFC Hall of Fame.
⦿ Quitters Never Win: My Life in UFC, Bisping's autobiography, was published in August 2019.
⦿ Since making his on-screen debut with Beatdown, Bisping has appeared in a string of films, including The Anomaly (2014), xXx: Return of Xander Cage (2017), Den of Thieves (2018), and Triple Threat (2019).
More about Bisping…
Your greatest UFC opponent: Georges St-Pierre
The fighter you wish you had faced inside the octagon: Yoel Romero
Your favourite UFC commentator: Daniel Cormier or Jon Anik
Your favourite UFC arena: Manchester Evening News Arena
One piece of advice from MMA you will never forget: As long as you do not make the same mistake, forgive yourself
Your favourite film: The Wolf of Wall Street
The actor you want to work with the most: Leonardo DiCaprio