Reforms architect rings alarm
The agenda for the Board of Control for Cricket in India (BCCI)'s annual general meeting, to be held on December 1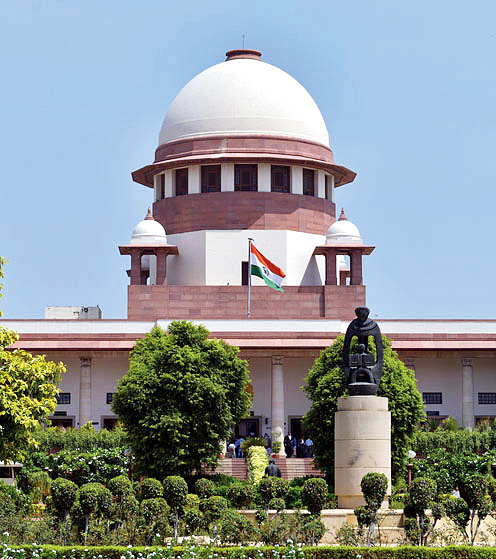 The Supreme Court of India
The Telegraph file picture
---
Calcutta
|
Published 12.11.19, 08:38 PM
|
---
The Board of Control for Cricket in India (BCCI)'s plans to amend the reforms mandated by the Supreme Court amount to "ridiculing" the country's highest judicial authority, Lodha committee secretary Gopal Sankaranarayanan has said.
Sankaranarayanan had played a key role in drafting the revamp.
Sankaranarayanan feels the Supreme Court still has a role to play in the matter and should take appropriate steps, else its efforts to reform the BCCI's administrative structure would go for a toss.
"If this is permitted to be done and if it remains unchallenged in court and the Supreme Court does not either have a challenge before it or it does not take up suo motu, it will mean ridiculing of the Supreme Court and everything that it did over the years," he told ESPNCricinfo.
Plans are afoot to bring about several changes to the new constitution after it underwent modifications following the Supreme Court judgment of August 9, 2018.
The agenda for the board's annual general meeting, to be held in Mumbai on December 1, points to the members wanting to revisit the age cap of 70 years, the cooling-off period and curtailing the powers of the CEO. Any change, however, will need the approval of the apex court.
Sankaranarayanan was the secretary of the Lodha Committee, which was appointed by the apex court in 2015 to usher in reforms in the country's cricket administration.
The committee was headed by former Chief Justice of India Rajendra Mal Lodha, along with two former Supreme Court judges, Justice R.V. Raveendran and Justice Ashok Bhan.
According to Sankaranarayanan, if these dilutions are adopted, they might be challenged in the court.
"They (BCCI) could possibly try and argue that, 'Look, the Supreme Court has not barred us from amending our own constitution so we are more than capable of amending it and making all sorts of changes to it.' That is a narrow way of looking at things," he said.
The BCCI's old guard dismissed Sankaranarayanan's remarks as a case of "sour grapes". "Mr Sankaranarayanan should realise that the BCCI has an elected body in place as per the new constitution. Whatever amendments happen will also be with the consent of the Supreme Court. So it doesn't mean diluting the reforms in any way," a former BCCI secretary told The Telegraph.
"The apex court has the best interests of the Board in mind and has been acting accordingly. These people should have taken a more pragmatic view when drafting the Justice Lodha reforms.
"It's because of their high-handedness that things have reached such a stage. Now when the apex court has taken note of the anomalies, they are crying. It's just a case of sour grapes," the senior official said.