Johri, who needs 'counselling', gets 2-1 verdict and splits CoA
Damning observations/recommendations by one of the members of the probe committee ignored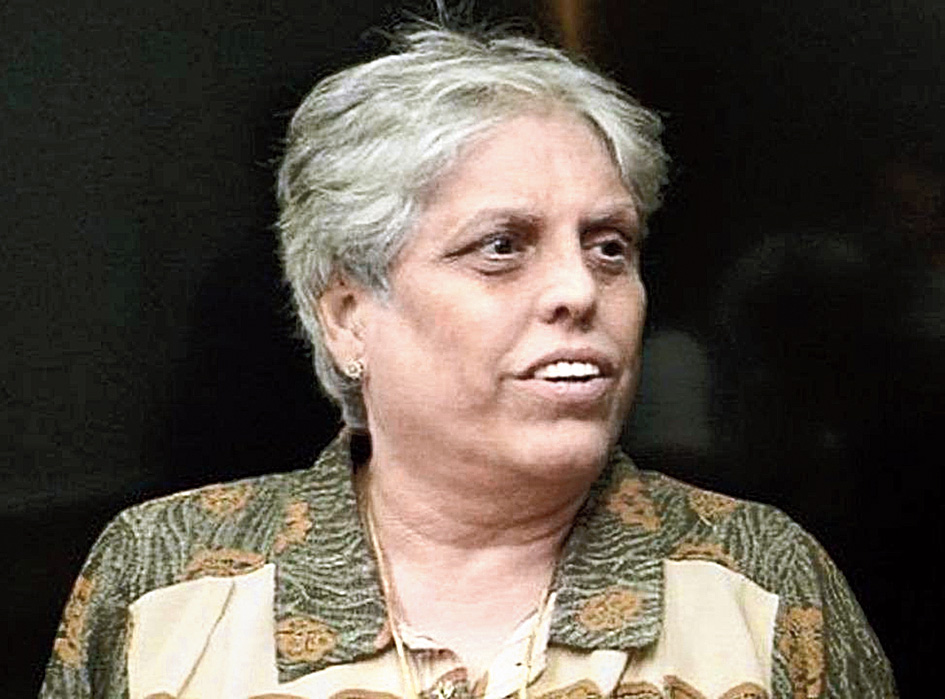 ---
|
Calcutta
|
Published 21.11.18, 10:59 PM
---
Rahul Johri behaved inappropriately and unprofessionally as the CEO of a once-envied Board of Control for Cricket in India (BCCI). He also requires "gender sensitivity counselling/training," yet Vinod Rai finds him indispensable.
Others would almost surely find that incomprehensible.
Indeed, Johri has been allowed by former bureaucrat Rai, who heads the Supreme Court-appointed Committee of Administrators, to resume attending office at the Cricket Centre, Mumbai, despite truly damning observations/recommendations from one of the three members of the probe committee.
[Just by the way, Johri was apparently back in his room at the Cricket Centre, with family in tow, by around 5 pm on Wednesday. If that did happen, Johri must have been tipped off about the outcome of the probe before the aam aadmi got to know.]
Moreover, even though Rai doesn't enjoy a casting vote, he overruled fellow-Administrator Diana Edulji, who fought a lone battle on behalf of the women who alleged sexual harassment by Johri.
Question is whether Rai enjoys the right to crush the views of a fellow SC appointee?
As the probe committee effectively returned a 2-1 verdict — far from a "clean chit" which was being spread by men claiming to be close to Johri — Diana reiterated her stand: That the CEO be made to resign immediately.
It's unthinkable that the CEO of any other organisation would have survived the damaging observations/recommendations made by a member of a committee probing allegations of sexual harassment.
That too in times of #MeToo.
The member in question, lawyer Veena Gowda, observed/recommended: "The conduct of Mr Rahul Johri in Birmingham (during the 2017 Champions Trophy), as the CEO of an institution such as the BCCI, was unprofessional and inappropriate, which would adversely affect its reputation and the same has to be looked into by the concerned authorities...
"In view of his conduct in Birmingham as well as keeping in mind the allegations made by Ms X and his conduct before this committee with respect to the photographs submitted, it is essential that Mr Johri undergo some form of gender sensitivity counselling/training."
Ms Gowda didn't find Johri guilty of sexual harassment as such, but what she said would alone have nailed just about everybody else.
According to well-placed sources of The Telegraph, Rai "censored" Ms Gowda's observation No.1, which dealt with the BCCI's handling of the sexual harassment/harassment complaint against Johri lodged by a lady employee back in February/March.
Why censored?
Because the probe committee, constituted by Rai despite Diana's opposition, didn't ask the lady to depose and, naturally, questions would have been posed by the rest of the world.
If not for anything else, the lady employee should have been made a deponent as she's in possession of a "written apology" from Johri.
Justice (Retd) Rakesh Sharma headed the probe committee, which included Ms Barkha Singh and, of course, Ms Gowda.
It's interesting that while Justice Sharma and Ms Singh gave Johri a good conduct certificate, the probe committee head also mentioned this at one point: "He appears to be innocent."
"Appears?" An absolutely incredible observation from Justice Sharma.
Then, Ms Singh's lack of homework came across in this recommendation from her: "I am of the opinion that a Grievance Redressal Committee/ Cell" may be constituted in the BCCI in the interest of women employees."
Ms Singh's concern is praiseworthy, but a committee already exists, with Ms Gowda as its "external member!"
Both Justice Sharma and Ms Singh talked about "fabricated allegations." They could look at the Twitter handle of a lady complainant who lashed out at the probe committee.
The lady put out a series of tweets addressed to this Reporter, Johri and the BCCI.
Deponent Neeraj Kumar, a former commissioner of police (Delhi), and one who headed the BCCI's Anti-Corruption Unit, tore into the 2-1 verdict in Johri's favour.
Kumar's second tweet may have rattled Rai: "Why hasn't the first recommendation of the dissenting member of #bcciinquirycommittee been mentioned in the minutes CoA issued? Too hot to handle?"
That tweet had been preceded by the acerbic: "A man needs gender sensitisation and counselling, but can continue to function as a CEO. Well done CoA! Hats off! #BCCIINQUIRYCOMMITTEE."
Don't be surprised if the Johri issue reaches the Supreme Court, on November 27.
Postscript: The lady involved in the Birmingham incident(s) deposed from overseas, on Skype.