Pullela Gopichand sets restart roadmap
Athletics, hockey, badminton among the 11 disciplines permitted by SAI to resume outdoor training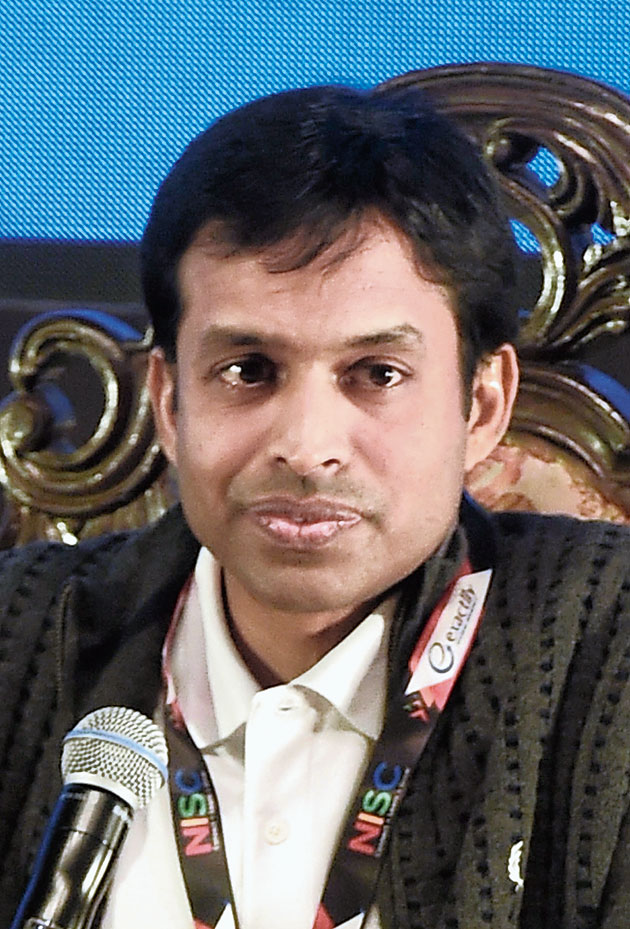 ---
|
Calcutta
|
Published 24.05.20, 10:37 PM
---
Badminton doubles stars Satwiksairaj Rankireddy and Chirag Shetty will hit against each other and not "play together" when training resumes at the Pullela Gopichand Badminton Academy in Hyderabad next month.
The Standard Operating Procedure drawn up by the Sports Authority of India (SAI) for resumption of practice states that only singles players would get to practise at indoor badminton courts.
"As of now, it's 1+1 and one coach would be allowed. So Satwik and Chirag would be playing against each other in the initial days. That would be the only option. Also, in Telangana, there cannot be any activity till May 31. We can take a call on when to resume training only after that," chief national badminton coach Gopichand told The Telegraph on Saturday night from Hyderabad, the Telangana capital.
P.V. Sindhu, Sai Praneeth and the doubles duo have all but qualified for the Tokyo Olympics even before the world badminton body, BWF, froze the rankings.
The likes of Sindhu, Saina Nehwal, Praneeth, Satwik and Chirag are all cooped up in their homes from mid-March but Gopi doesn't want them to rush into action once they return to the court. "Top players are used to a certain routine. Tournaments, travelling, practising have been part of their daily life. Since the pandemic broke, they have been forced to stay indoors. It's something that they were not accustomed to. So once they return to training, the main challenge would be physical movement. They didn't have any match practice for over two-and-a-half months. So we have to take care of that. But first and foremost will be hitting the shuttle as much as possible. We have to be careful that they do not push themselves too much in training. It can have an adverse effect on the immunity system too," Gopi said.
BWF has released a revised calendar and some shuttlers have voiced their reservations about it. Gopi agreed that the calendar is cramped but said since it's already done, there's no point cribbing about it. "We have to adapt to the new calendar. Since BWF has already laid out a plan, we cannot do anything about it. I would ask the players to embrace it. My question is what happens if the vaccine comes? If that happens, the scenario will change dramatically. Or say if there is a spike in Covid-19 cases. That also is something to be worried about," he said.
Athletics, hockey, badminton, boxing and shooting are among the 11 disciplines permitted by SAI to resume outdoor training following relaxations in the lockdown. "Personally I think that SAI and the sports ministry have done a good job. We have to adhere to the guidelines vis-à-vis outdoor training. Regarding badminton, hopefully a clearer picture will emerge on Monday," he said.
The 2001 All England badminton champion has a message for sportspersons who are not Olympic-bound. "I would ask those athletes not to return to training this year. Take it slowly, think that 2020 did not happen in your life. Plan for the next year and come back strongly. Losing one year is heartbreaking but we cannot do much about it. Avoid playing tournaments and do not travel. Life comes first."
Gopi also enquired about the nature of destruction caused by Amphan in Bengal. "It's a double blow. Covid and then Amphan. My heart goes out to the people of Bengal. I am sure everyone there will rise again."