Preserve Bagan's legacy: Bhutia
'Brand value of Mohun Bagan is much, much higher than ATK'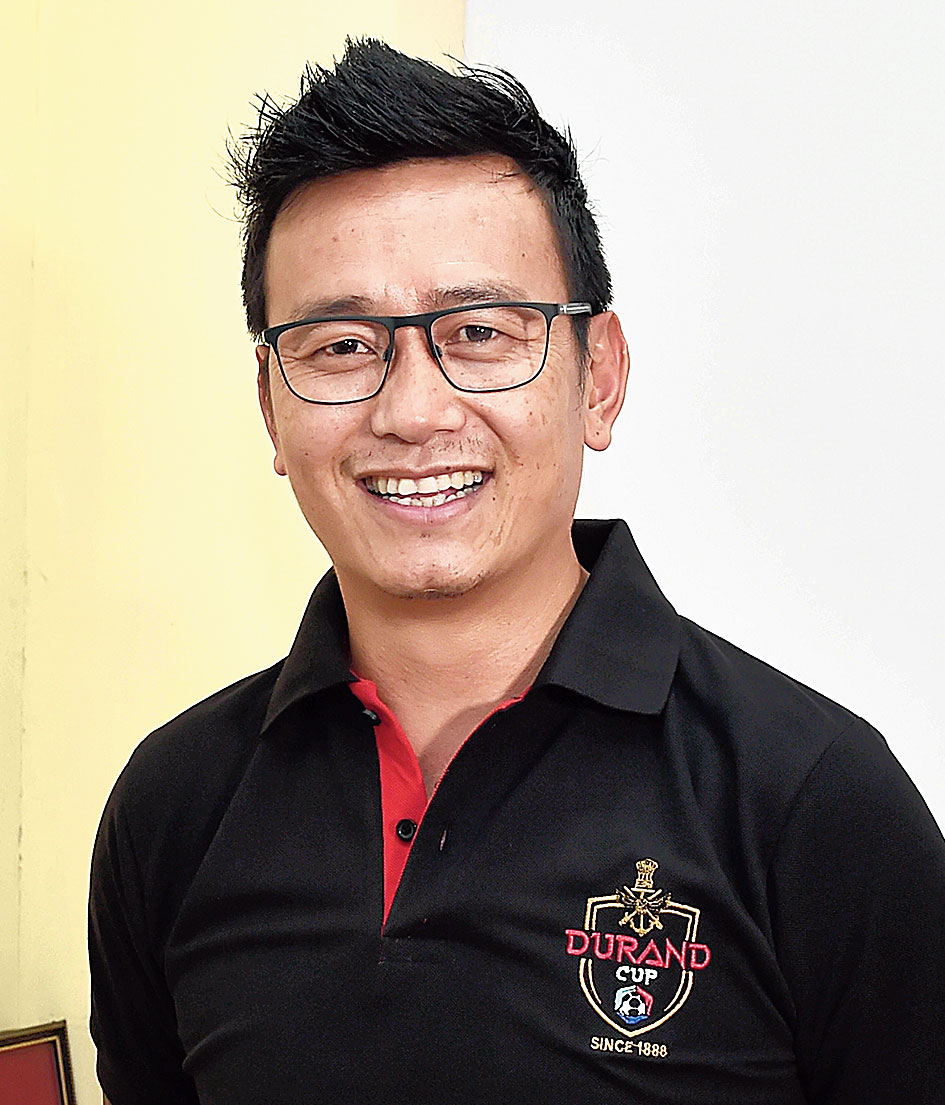 ---
|
Calcutta
|
Published 17.01.20, 09:27 PM
---
Preserving the legacy of Mohun Bagan should be the priority for people concerned post the 130-year-old club's merger with Indian Super League side ATK, feels Bhaichung Bhutia.
The merger gave birth to a new entity, ATK-Mohun Bagan, and the deal becomes effective from June this year. ATK will of course call the shots for the new side because they enjoy 80 per cent of the stakes.
"Mohun Bagan have a rich history, unique identity and huge legacy. We all need to preserve those. I think that is of primary importance. ATK principal owner Sanjiv Goenka is a real football lover. I believe he will keep all those in mind and go forward. If those things are lost, the charm would be gone. And, most importantly, the emotions of the supporters should be kept in mind," Bhaichung, who played for both Bagan and East Bengal, told The Telegraph on Friday.
"I was one of the advisors of ATK in 2015. Then Mr Goenka wanted to go for a partnership with Liverpool. He asked me how the venture would be… I had advised him that he could buy stakes in a heritage club like Mohun Bagan. Because that would benefit both the parties," said the former India football captain.
It was learnt, there would be no cash consideration involved in the partnership. "It is a different kind of deal. When you buy a club or it's majority of stake, that means you are buying everything… the players, the stadium and all. Say, if someone buys Barcelona, he is also buying Lionel Messi. Here, it is completely different. I hope everything would be taken care of. And the deal will help Indian football go forward," he said.
However, Bhaichung hasn't liked the new name — ATK-Mohun Bagan. "In my opinion, Mohun Bagan should have come first. I think brand value of Mohun Bagan is much, much higher than ATK. Colour of the jersey should be green and maroon. And the Bagan logo should remain the same. How can you ignore the history and legacy of a club like Mohun Bagan! I believe Mr Goenka would not do that," Bhaichung.
Bhaichung argued that for financial reasons, the deal was necessary. "I think this is the right way forward. Passion and heritage also need strong financial support. Bagan have got that. The clubs of India need to improve their management structure. And ATK is one of the most well managed clubs of the country. So, I think Bagan and ATK will work together and enhance the value of the brand," he said.
It was already been decided that current ATK coach Antonio Lopez Habas would be in charge of the new team.
Asked whether it would be difficult for the current Bagan players to motivate themselves in the remaining half of the I-league, Bhaichung said: "Players should always try to give their best. I believe every player does that. If they play well for Bagan in the remaining part of the season, the ATK management may pick a few of them. Or they may even get some better offer. So they should focus on their job."
Bhaichung also thinks that the deal will help in grassroots development. "For the future generation, you need to have a proper structure at the grassroots level. I believe the new club would have a structured grassroots programme. It is about overall development. I hope it would be a milestone deal for Indian football. But as I said, the heritage, history and legacy of Mohun Bagan must be handled with care," Bhaichung said.