Pitch strengthens for 'purest format'
Restricting Tests to 4 days will mean abolishing the 5th day advantage that the bowlers enjoy, specifically spinners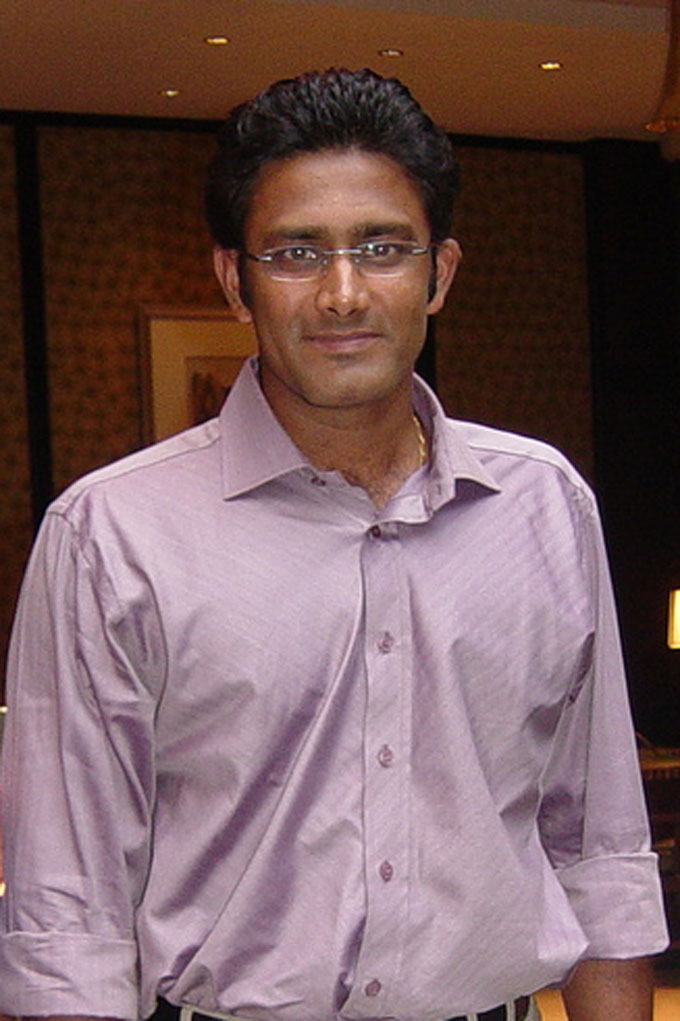 The ICC's cricket committee under Anil Kumble's chairmanship will deliberate on the issue of 4 day test, both in terms of feasibility and technicality.
(Wikipedia)
---
Calcutta
|
Published 07.01.20, 09:41 PM
|
---
The possibility of four-day Test matches being made mandatory as part of the World Test Championship from 2023 seems to have hit a roadblock after failing to garner much support from the powers that be.
The proposal will come up for discussion during the International Cricket Council (ICC)'s cricket and chief executives committee (CEC) meetings in Dubai from March 27 to 31.
The ICC's cricket committee under Anil Kumble's chairmanship will deliberate on the issue, both in terms of feasibility and technicality. Only after it's agreed upon by the cricket committee members, will the matter be taken up by the CEC and then forwarded to the Board for final approval.
Besides Kumble, the other members are Andrew Strauss, Mahela Jayawardene, Rahul Dravid, Tim May, Mickey Arthur, David White, Richard Illingworth, Ranjan Madugalle, John Stephenson, Kyle Coetzer, Shaun Pollock, Belinda Clark, David Kendix and Clive Hitchcock. ICC chairman Shashank Manohar and CEO Manu Sawhney are the ex-officio representatives on the panel.
The Telegraph learns that not many of the members on the committee are prepared to take such a drastic step and overhaul the format.
"This is not the first time such a proposal will be up for discussion. Previously it has been dismissed at least on a couple of occasions because of lack of consensus among the members. So why is such a big issue being made out of it this time?" asked a source. "Four-day Tests shouldn't be made mandatory and can only be played upon agreement between member countries."
The first four-day Test was held in Port Elizabeth between South Africa and Zimbabwe in December 2017. Last year England played Ireland in another four-day Test at Lord's.
Sources have pointed out that there are several technical issues involved that will force the cricket committee to dump the proposal.
Restricting Tests to four days will mean abolishing the fifth day advantage that the bowlers enjoy. Specifically, the spinners will be deprived of a golden opportunity on a pitch that has been subjected to much wear and tear.
Doubts have also been raised about the composition of the side in such a scenario and whether it would be prudent to complete 98 overs in a day when the pacers are bowling. Inclement weather has also not been taken into account.
"There is no chance it will be made mandatory from 2023 World Test Championship cycle. Going by past experience, not many in the committee will be keen to break from tradition. It can wait for another few years," the source maintained.
Cricket Australia (CA) chief executive Kevin Roberts came up with the proposal last month, saying four-day Tests "is something that we have got to seriously consider… It is something that can't be driven by emotion, but it needs to be driven by fact."
The England and Wales Cricket Board (ECB) soon backed CA's plan. On Tuesday, Cricket South Africa also voiced its support.
The Board of Control for Cricket in India (BCCI) refrained from commenting on the proposal. Board chief Sourav Ganguly, who has been open to making Test cricket more attractive and successfully held India's first Day-Night Test at Eden Gardens in November, has refrained from making a comment since he thought his views will be construed to be that of the BCCI's.
The BCCI's move, no doubt, will be followed closely since that could decide the fate of four-day Tests.
However, captain Virat Kohli has virtually dashed BCCI's hopes of lending support to CA and ECB at the ICC meeting by castigating the proposal. "I don't endorse that at all. I don't think that is fair to the purest format of the game," Kohli said.
Sachin Tendulkar has also backed Kohli, saying the format "shouldn't be tinkered with".
As of now, it seems not many in the cricket committee are ready to take the plunge into the unknown. After all, the views of legends have to be respected.