New-look Motera eyes star parade
The revamped Motera stadium expected to have a capacity of more than a lakh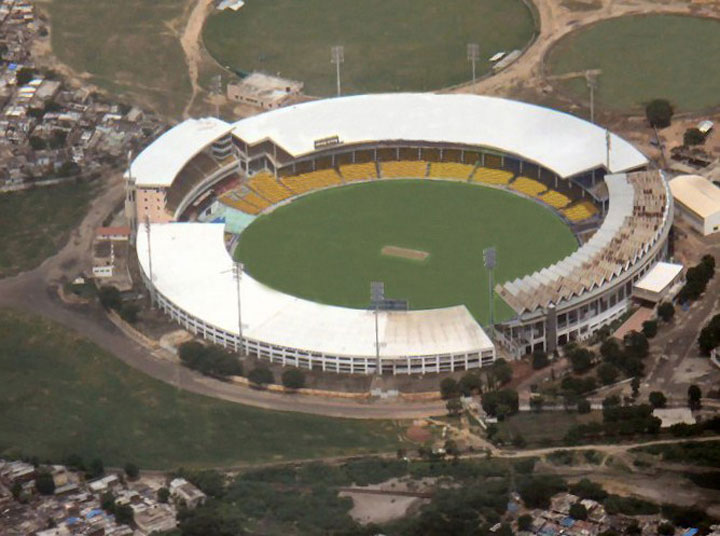 ---
|
Calcutta
|
Published 03.12.19, 09:12 PM
---
The likes of Virat Kohli, Rohit Sharma and Mahendra Singh Dhoni could be seen in action in an Asia XI versus World XI game, which is set to be a first for the Motera Stadium in Ahmedabad after its refurbishment.
Finishing touches are being given to the overhauling of the venue that last hosted an international match in 2014 when India faced Sri Lanka in a one-dayer. The revamped stadium should be ready by January or early February and is expected to be the one of the largest in the world with a capacity of around 1,10,000. Right now Melbourne Cricket Ground is the largest and can host a turnout in excess of 1,00,000.
The Asia XI-World XI matches have been conceived by the Bangladesh Cricket Board (BCB) to mark the birth centenary of the country's first Prime Minister Sheikh Mujibur Rahman. The idea is to have three T20 matches between the two teams, with the first two in Dhaka and the third at the Motera Stadium.
"We are planning to host one Asia XI versus World XI in Ahmedabad. It's the Bangladesh Board that has requested the BCCI to send five players to represent the Asia XI team to play a couple of matches. It's a historic occasion for Bangladesh.
"The BCCI's general body, in principle, has agreed to the BCB's proposal. Our president (Sourav Ganguly) will speak to all concerned and see which of the players need rest.
"It may so happen that another set of players could be sent for one of the two matches to be held in Bangladesh. Thereafter, the core group that played in Bangladesh can play the inaugural match at the Motera Stadium, that's what we are thinking of," BCCI joint secretary Jayesh George told The Telegraph on Tuesday.
The International Cricket Council (ICC), too, has approved of the matches, the Board joint secretary added.
The game at the Motera Stadium is most likely to be held after India's ODIs versus South Africa in March. "The match will take place not before March. That too, after the ODI series versus South Africa is over," George said.
The Motera Stadium will "definitely be hosting" a Test or an ODI during India's next home season, he added.
According to sources in the BCB, the matter is still at discussion level as the two boards will sit together and finalise the line-up of the Asia XI side.
"We would also like to have Shikhar Dhawan and Jasprit Bumrah among the Indian players alongside Kohli, Rohit and Dhoni…
"Also, hopefully, Sourav will be the special guest during the two matches in Bangladesh," a well placed source said.
"The BCCI and us could finalise the matter any time. The name of the series won't change although one of the matches will be held outside Bangladesh," BCB CEO Nizamuddin Chowdhury said.