Never said am not available: Mahesh
The Pakistan Tennis Federation on Wednesday said it would appeal against the ITF decision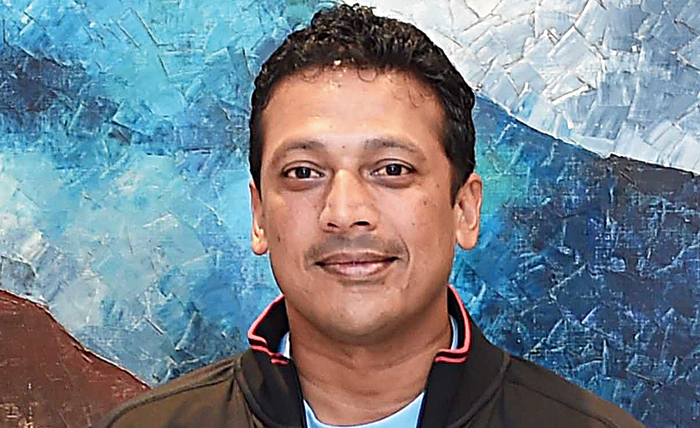 Asked whether he would be okay if the iconic Leander Paes is selected as a player, Bhupathi said: "Why not?"
File picture
---
Calcutta
|
Published 06.11.19, 08:58 PM
|
---
Mahesh Bhupathi on Wednesday took exception to the fact that the All India Tennis Association (AITA) has appointed a new captain for India's Davis Cup Asia/Oceania Group I tie against Pakistan.
Asked whether he had been singled out since he had refused to go to Pakistan — Islamabad being the original venue — and questioned who will be responsible for the security of the squad, Bhupathi told The Telegraph: "No idea. I was told they were naming a captain to travel to Pakistan since I was not comfortable going there. That's all."
The International Tennis Federation (ITF) had on Monday finally allowed the match to be held at a neutral venue.
Bhupathi added that he had no clue why the captaincy was changed with the venue no longer a problem. "I really can't understand why, and no one is giving an answer to that," he said.
When told that his term as captain had got over in December 2018 and he was on extension for the tie versus Italy, Bhupathi said: "If my term was over and they wanted to replace me, they could have done so after the February match (against Italy in Calcutta). But they announced the team for Pakistan and had me attend a meeting on October 15. But suddenly, just before the ITF made their decision clear, they appointed (Rohit) Rajpal as captain… I did not say I am unavailable. I just said I was worried about security and that no one is comfortable going to Pakistan."
Asked whether he would be okay if the iconic Leander Paes is selected as a player, Bhupathi said: "Why not?"
Anticipating that the ITF will stick to the original venue, Islamabad, and with the chosen players led by captain Bhupathi expressing concerns about security, the AITA had appointed its selection panel chairman and former player, Rohit Rajpal, as the non-playing captain, effectively removing Bhupathi from his post.
But with a trip to Islamabad out of the equation, the situation has changed and AITA's decision has not gone down well with the players. Rohan Bopanna had tweeted his discontent on Tuesday.
The AITA, however, has taken a strong stance. "Once the executive committee has selected a new captain, that will stand. The players have no right to challenge that," AITA secretary-general Hironmoy Chatterjee said.
Asked what was the hurry to appoint a new captain, he said: "Mahesh had made himself unavailable."
Chatterjee added: "When the chosen squad members were saying that they would be unwilling to go to Pakistan, others like Paes, Purav Raja, Sriram Balaji, Jeevan Nedunchezhiyan, Vishnu Vardhan and Arjun Khade had made themselves available. Since they were ready to support the AITA, we cannot ignore them now."
Meanwhile, the Pakistan Tennis Federation on Wednesday said it would appeal against the ITF decision.