'Never-give-up' Deepika targets Tokyo bullseye
The Berlin World Cup, to be held in June 2020, is the final qualifying tournament before the Tokyo Olympics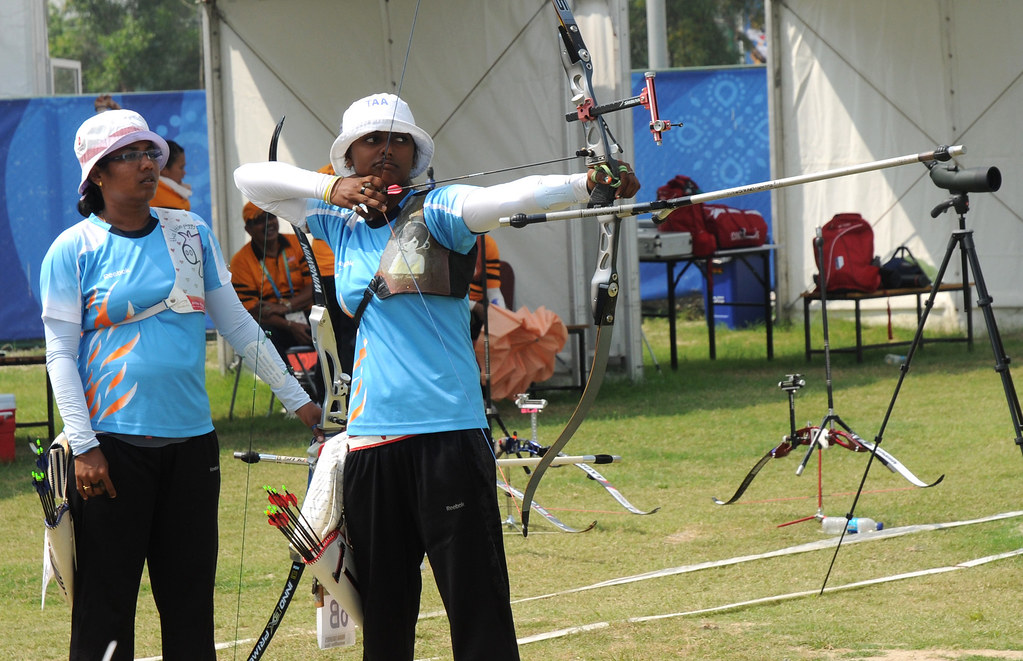 ---
|
Calcutta
|
Published 04.12.19, 10:09 PM
---
Deepika Kumari can afford to relax. Last week, the former world No. 1 archer secured an Olympic quota at the Continental Qualification tournament which was being held on the sidelines of the Asian Archery Championships in Bangkok.
"Yes, a bit of a relief to have won the Olympic quota. But you could perhaps say I'm 20 per cent relieved because a lot of work remains to be done," Deepika, now ranked No. 9 in the world, told The Telegraph.
"For a beginning, we need to secure two more quotas which we hope to do at the World Cup in Berlin." The Berlin World Cup, to be held in June 2020, is the final qualifying tournament before the Tokyo Olympics.
This is India's second Olympic quota after the men's recurve team comprising Atanu Das, Tarundeep Rai and Pravin Jadhav had secured the first in the World Championships earlier this year.
Having entered the tournament as the top seed, Deepika defeated Nur Afisa Abdul Halil of Malaysia 7-2, Zahra Nemati of Iran 6-4 and local girl Narisara Khunhiranchaiyo 6-2 to make the semis, thus sealing the Olympic quota. She went on to grab the gold, defeating compatriot Ankita Bhagat in the final.
The Indians competed in Bangkok as neutral athletes due to the fact that the Archery Association of India (AAI) has been de-recognised by World Archery (WA) a few months ago.
With a prayer on her lips that the federation-related problems are sorted out soon, Deepika, who trains at the ASI in Pune, is going full throttle with her rigorous training schedule. She puts in 8-9 hours of practice every day.
The 25-year-old Deepika points out that while physical training is vital, to be mentally strong is equally important.
"Ups and downs, wins and losses are part of every sport. As it is with life. My motto is 'Never give up'. If one target fails, there is another peak to be scaled," the Delhi Commonwealth Games gold medallist said.
Deepika, who has taken part in the London and Rio Olympics, is currently taking a short break, attending to some personal matters in Calcutta and will be back at training shortly.
"I will give my all for Tokyo. It's a big challenge which I have accepted. 'Hum jitenge' is what I keep telling myself.Sometimes perhaps our performances do not match up to people's expectations, but do you think that is due to any lack of effort on our part? Indeed not," she said.
A word on fiancé Atanu? Deepika and Atanu had teamed up to clinch a bronze in the recurve mixed team event in Bangkok. The Indian pair, seeded second, had defeated China's Yichai Zheng and Shaoxuan Wei of China 6-2 to pocket the bronze.
"Atanu is very focused and extremely hardworking. He is improving all the time and is going all out to win an Olympic medal," said the Arjuna awardee who was honoured with the Padma Shri in 2016.
And what about wedding bells? "Oh that comes only after the Olympics. Where do both of us have the time now?" she asks, rhetorically.
"But Tokyo ke baad toh time hee time," says Deepika, signing off with a laugh.