Mukesh Kumar turns to power yoga
For quicks, yoga/power yoga is significant as it can help them address the workload issue and also de-stress, Mukesh feels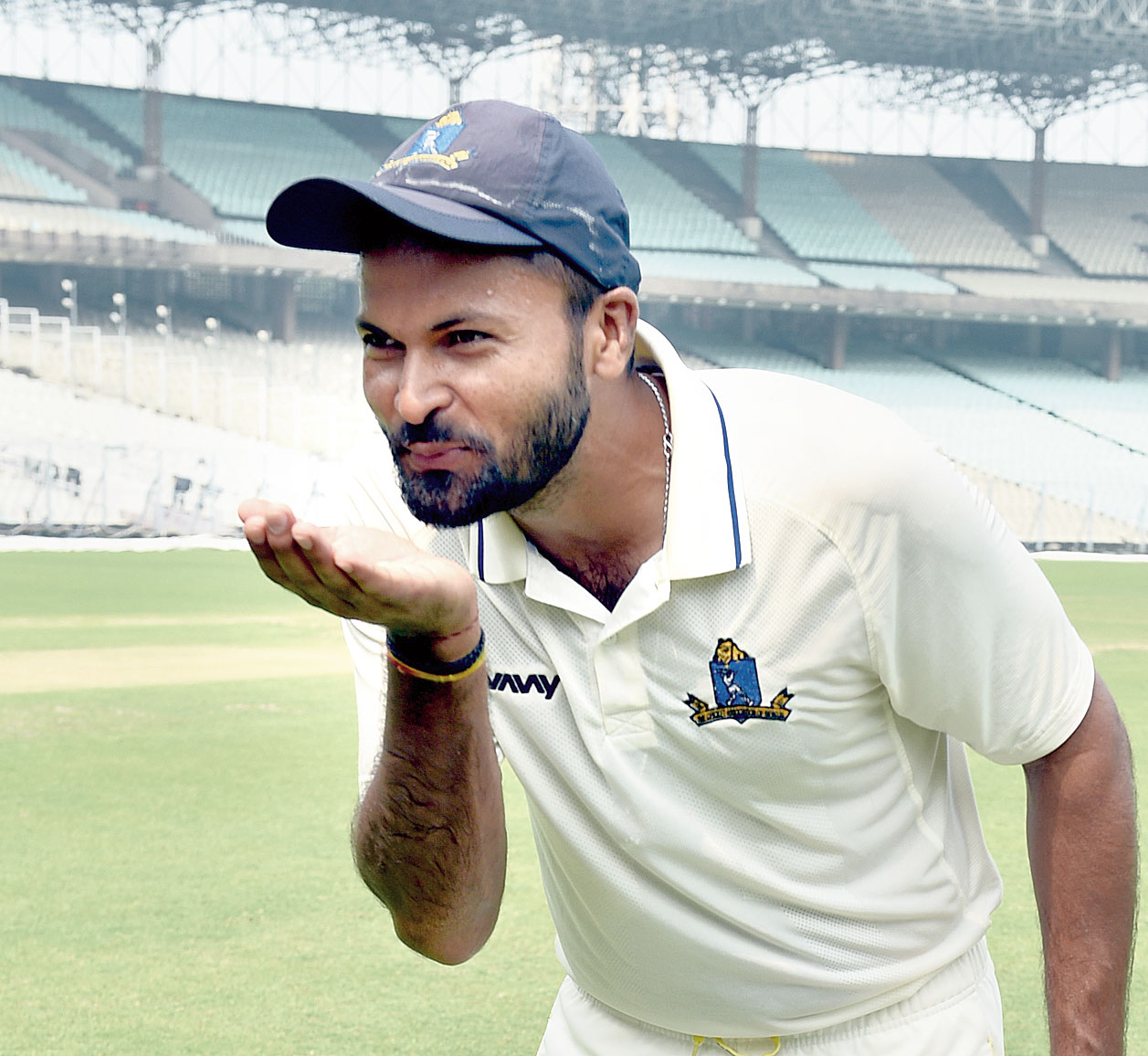 ---
|
Calcutta
|
Published 29.04.20, 08:09 PM
---
Early morning runs and cardio exercises are crucial for cricketers, especially fast bowlers. But for Mukesh Kumar, yoga and power yoga are equally important.
In fact, yoga has gained precedence over other exercises for the Bengal pacer as it is helping him stay calm, fresh and focused in this difficult phase, which is an outcome of the coronavirus pandemic.
It was Pardeep Sahu, a former Haryana leg-spinner who also played for Kings XI Punjab and Rajasthan Royals before being enlisted by Australia to help them deal with spin prior to their India tour in 2019, who advised Mukesh to try yoga.
"I met Pardeep Sahu last year during the JP Atray meet in Chandigarh. He told me about yoga and power yoga. I went by what he told me and I can now see the results," Mukesh told The Telegraph from Kankar Kund, his village in Bihar's Gopalganj district.
"We pacers have our separate group and our fitness coach (Sanjib Das) provides us with the workout routine. I do the exercises alternately.
"The day I run about eight kilometres early morning, I do cardio exercises followed by yoga/power yoga. This way, it has been very helpful. Thanks to yoga, I feel fresh and positive all the time and my mind is calm despite all that's happening around me," Mukesh emphasised.
For quicks, yoga/power yoga is significant as it can help them address the workload issue and also de-stress, Mukesh feels.
"Also, suppose I don't feel like training with weights and dumbbells some day or have over-exerted during a game or training session. In such cases, yoga or power yoga the next day is an ideal way to relieve myself of stress," he explained.
Pacers' camp
Mukesh also believes a camp exclusively for pacers will help Bengal fare even better next season. "A separate camp will further boost the bonding between us, while we can also deal with the aspect of workload management," he said.
"If normality is restored, say in June, I think we should proceed with this idea immediately because there won't be much time left then for the new season to begin."