Lot at stake in marquee clash
Sunday's Premier League match at champions Liverpool will be a test of Manchester United's title credentials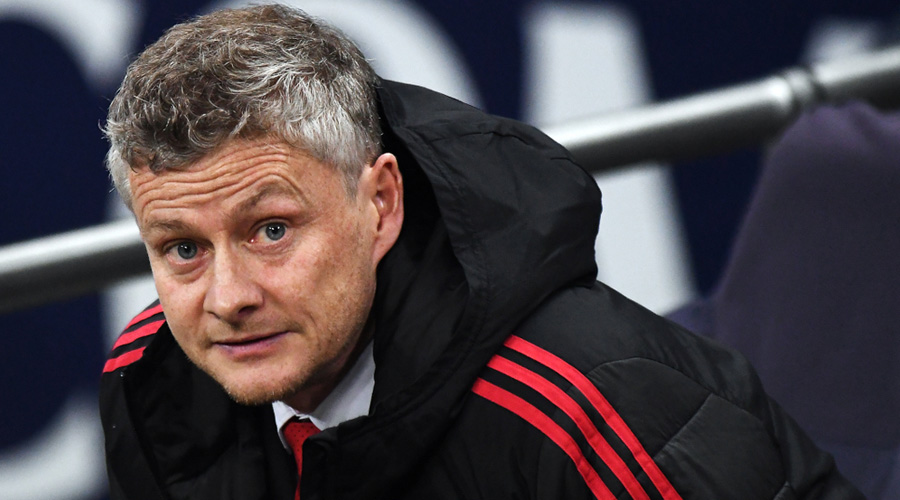 ---
---
Manchester United manager Ole Gunnar Solskjaer believes Sunday's Premier League match at champions Liverpool will be a test of his team's title credentials.
Leaders United have 36 points from 17 games, three more than second-placed Liverpool before the blockbuster "Battle of the Reds" clash at Anfield.
Solskjaer backed his Red Devils to extend their advantage with a victory on the back of their recent form.
Solskjaer's side are unbeaten in 11 league games and have dropped only four points in that spell.
"We know that we can beat anyone, anywhere on any given day. So to be able to go into a game like this, feeling if we play to our best that we can win, is a good feeling," Solskjaer told reporters.
"It's a test and reality check for where we are really at because Liverpool at Anfield is one of the great challenges. We have won many tight games, scored a few goals in injury time."
Liverpool — the Reds — have not lost at home in the league since April 2017 and Solskjaer is aware of the challenge United face, having beaten the Merseyside club only once in their last 10 meetings.
"We have not really set the world alight too many times. To win away at Anfield you really need to be at your best level. I would rather be on top and have the points than chasing," Solskjaer said.
"But we are the challengers, we are the hunters chasing the champions. It's over the course of a long season and they're the ones that everyone would like to beat."
Klopp not worried
Liverpool manager Juergen Klopp said he was not worried about whether the result would have a say in the title race.
He said there was still a "long way to go" in the season with third-placed Manchester City also in the running.
"Winning a football game, winning against United is enough in itself, it's not necessary that there's a special element that we have a home game and we want to win," Klopp told reporters.
"There's no extra add-on in the game because they are in the situation they are. They deserve the points they have so far and we have ours.
"Manchester City is one game behind and they're very close as well."
Klopp had already stoked the fires when he said earlier this month that United won more penalties in two years than he had in five-and-a-half years at Liverpool.
United forward Marcus Rashford said former manager Jose Mourinho had helped him become more "savvy" in the box to win penalties but Klopp said he had never advised his players to do the same.
"Honestly I've never mentioned anything like this to any player I've worked with," Klopp said.
⚫ Kick-off: Sunday, 10pm IST