Lessons for BCCI in Virat Kohli tirade
Not only was it made official that Ishant has been ruled out of the Test series, Rohit's absence on the flight to Australia was put down 'to attend to his ailing father'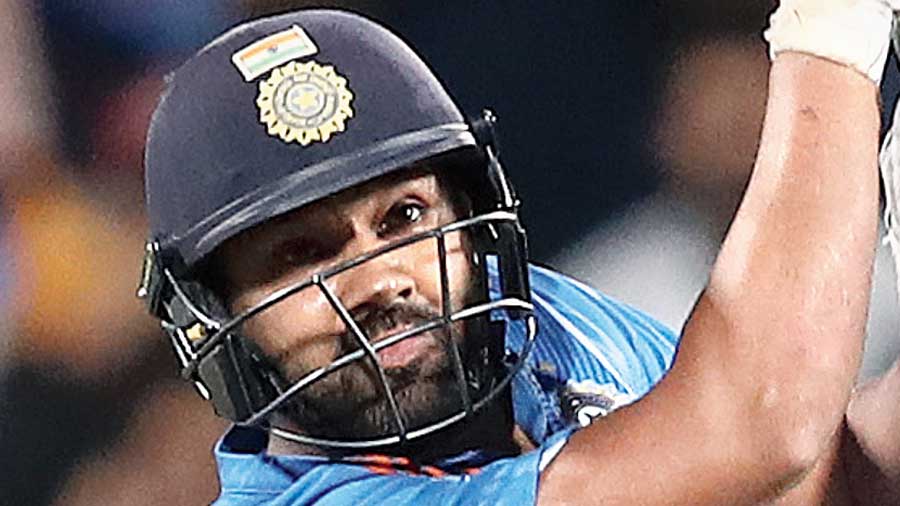 ---
Calcutta
|
Published 28.11.20, 03:38 AM
|
---
Virat Kohli's strong indictment of the Board of Control for Cricket in India (BCCI) has opened a Pandora's box and seems to have shaken its edifice on the Rohit Sharma fitness saga.
So much so that the BCCI was forced to issue a media release bringing into light some of the facts that were hitherto unknown after the Team India captain expressed his displeasure over what he said was "lack of clarity". The BCCI's urgency in trying to come clean was evident in the statement that was released close to midnight.
Not only was it made official that Ishant Sharma has been ruled out of the Test series since he's still "building up his workload in order to achieve Test match fitness", Rohit's absence on the flight from Dubai to Australia was put down "to attend to his ailing father" in Mumbai, who is now "recuperating well".
Sources told The Telegraph that there was a conference call involving the stakeholders in Rohit's rehab programme on Thursday evening itself and efforts are on in full swing to send him to Australia for the last two Tests of the Border-Gavaskar Trophy.
What has taken most in the BCCI by surprise is the manner in which a livid Virat flayed the lack of transparency. Even its current president, Sourav Ganguly, had never dared to question any lack of communication when he was in his prime as the captain. He though had Jagmohan Dalmiya to fall back on.
As BCCI president, Sourav always has the players' interests in mind. Virat, who enjoys Sourav's confidence, can always turn to him in a crisis. Then why did he choose a news conference, in which questions were mailed in advance, to vent his ire?
Similarly, why didn't the BCCI reveal the facts — Rohit's next assessment will be on December 11 following which there will be clarity on his participation — earlier to avoid confusion? Why did it have to wait for a prod from its captain to spill the beans? Why didn't Sunil Joshi, the selection committee chairman, keep the team management informed on Rohit's fitness status on a regular basis?
At the same time, the fiasco again brought to the fore the alleged breakdown of communication between the captain and his deputy in limited overs cricket. Why couldn't Virat speak to Rohit personally during the IPL and sort things out? Why did he have to go through "official" channels?
Only recently, Australian spinner Adam Zampa revealed how as Royal Challengers Bangalore captain, Virat had sent him a WhatsApp message on his arrival in Dubai to make him feel at ease. Why couldn't the same gesture be offered to Rohit to avoid any complications? As captain, the well-being of players is of prime importance to Virat.
Proper communication has never been the BCCI's forte and this chapter could have been avoided if regular updates on injuries to its key players were provided. Perhaps this could be the biggest lesson from this episode.