Legacy advice for Cottrell, Hetmyer
Bishop says that the big prices that Cottrell and Hetmyer fetched at the auction will spur them to play better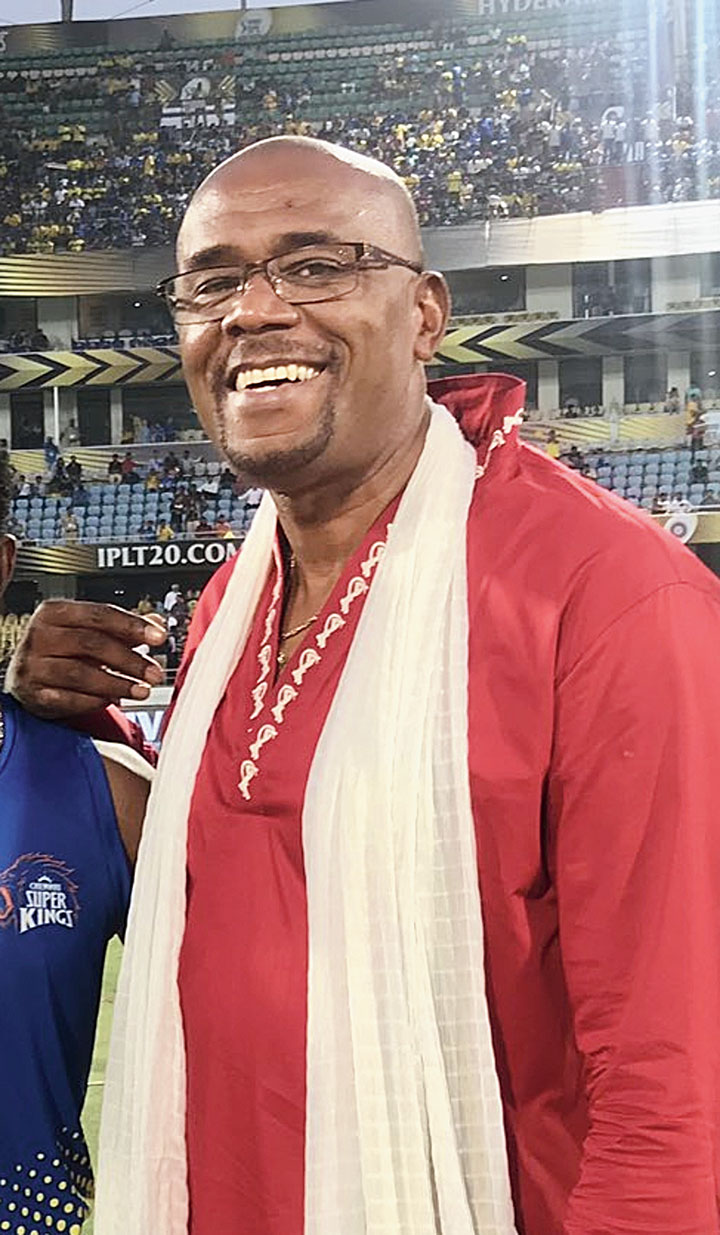 Ian Bishop wants his compatriots to play with a relaxed frame of mind
Telegraph picture
---
Cuttack
|
Published 20.12.19, 10:18 PM
|
---
Sheldon Cottrell and Shimron Hetmyer have the responsibility of building their own legacy in T20 cricket, just like their seniors Chris Gayle, Kieron Pollard and Andre Russell have done in the past, says Ian Bishop.
At the IPL 2020 auction held on Thursday, Cottrell was bagged by Kings XI Punjab while Hetmyer was roped in by Delhi Capitals.
"I've said for years that players getting good remuneration for what they do is a blessing in disguise. I hope Sheldon and Shimron do manage their money properly… Because what it will do to Sheldon, for whom it will be his first IPL, is that it would give him a foundation of finance. A cushion, which has to be used smartly.
"He can just focus on his cricket and play his game with a relaxed frame of mind. My shout-out to both these guys would be, 'West Indies cricket is the vehicle that got you there, continue playing hard in international cricket but you also have got a responsibility for your franchises'.
"That's what the legacy they should be wanting to leave," the former West Indies pacer, who was also in Calcutta for the auction, told The Telegraph late on Thursday night.
Bishop said that the big prices that Cottrell and Hetmyer fetched at the auction will spur them to play better.
"Obviously, you want your financial future settled first, so now it's just about playing cricket and leaving a legacy. And international cricket is the biggest stage to do that."
Left-arm pacer Cottrell has been the Windies' most consistent bowler in the shorter formats, both in terms of wickets and economy rate. Bishop feels he should not at all be forced into the Test arena.
"Sheldon did play a few Test matches in the past. He has had some challenges in the form of injuries and stuff. Whether he will be able to make that adjustment (required for the longest version), I don't know. But when a player finds a niche — that he is comfortable with white-ball cricket — I don't hold that against him.
"Not everyone can play every format. If Sheldon is happy with what he is doing, I will just say, 'Keep on going'," Bishop explained.
Focus on Rohit, Virat
Confident of the Windies' chances in the deciding ODI at the Barabati Stadium on Sunday, Bishop feels the Caribbean bowlers must keep a leash on captain Virat Kohli and his deputy Rohit Sharma.
"The Windies had a bad bowling day in the previous game (in Visakhapatnam), but they just need to under-ride that and scratch that off. They should forget that. In the decider, they need to focus on Kohli and Rohit. If they can stifle those two, they do stand a big chance," Bishop emphasised.
The Windies bowling is still a work in progress, but the power in their batting does make Bishop bullish. "West Indies' batting has so much power, whether they bat first or second. I'm sure they'll go for it. But yeah, our bowling is a work in progress... It will take time to get the bowling right, the resources. But a guy like Oshane Thomas, when he develops, will be a great asset. So will be Hayden Walsh Jr."