Jwala Gutta: Sindhu win huge for sport
'It is just huge, not just for Indian badminton, but for other sport as well'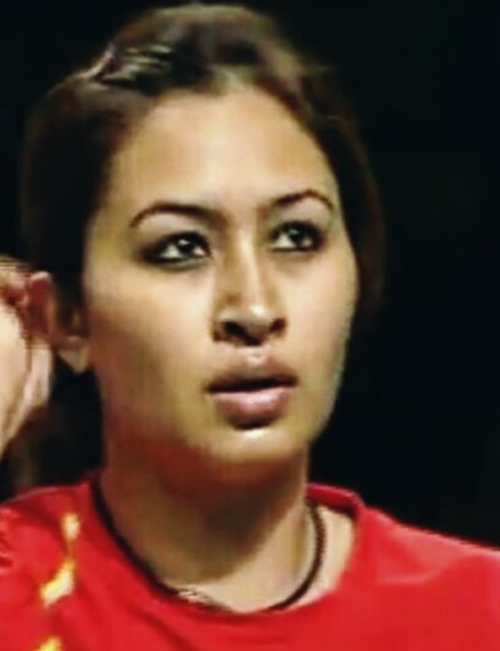 ---
Calcutta
|
Published 26.08.19, 11:17 PM
|
---
PV Sindhu, the world champion. The sound of it makes compatriots like Jwala Gutta proud.
"It is just huge, not just for Indian badminton, but for other sport as well," said the former doubles star, who had reached world No. 6 in doubles in her heyday.
Always vocal about rights of players, Jwala was all praise for Sindhu. "What she has done is amazing. This is our first World Championship gold. This is also a wake up call for other sport in India," she said over the phone.
Jwala, who won a bronze in women's doubles with Ashwini Ponappa at the 2011 World Championships at London, feels the fact that Sindhu got support from the Olympic Gold Quest programme for about four years before the Rio de Janeiro Olympics in 2016 helped her concentrate better on her game.
"You see the result when athletes don't have to worry about money, when they don't have to worry about finding a good coach or a trainer. I have been shouting at the top of my voice that we need such support. Sindhu has proved me right. A talented player, in any sport, must be given that support. And then you will get champions," she said.
Sindhu is also supported by the Sports Authority of India's Target Olympic Podium Scheme (TOPS).
"Sindhu has the instinct, the talent. The fact that she doesn't have to worry about payments for her coach, her manager, her trainer and all her support staff definitely make things a little easier. When I won the bronze (World Championships), we never got that kind of support," said Jwala who had represented India in the London (2012) and Rio (2016) Olympics.
"You expect a player like Sindhu to have the fighting spirit, the killer instinct. That's what makes her such a champion. But in our country an athlete is expected to be submissive. That doesn't really work for everyone. Do not judge people by what they say outside the sporting arena. Judge them by their performance on court and then you will get another Sindhu coming up perhaps."
Jwala was delighted with the way Sindhu dominated the final against Nozomi Okuhara and completely brushed aside any challenge that the Japanese former World Champion could put up. "Sindhu played like a true champion, was in total control. It was great for Indian badminton to have her play like that," she said.