This Archer a Virat 'fan'
He met Kohli 3 times, most recently at an Indian High Commission reception in London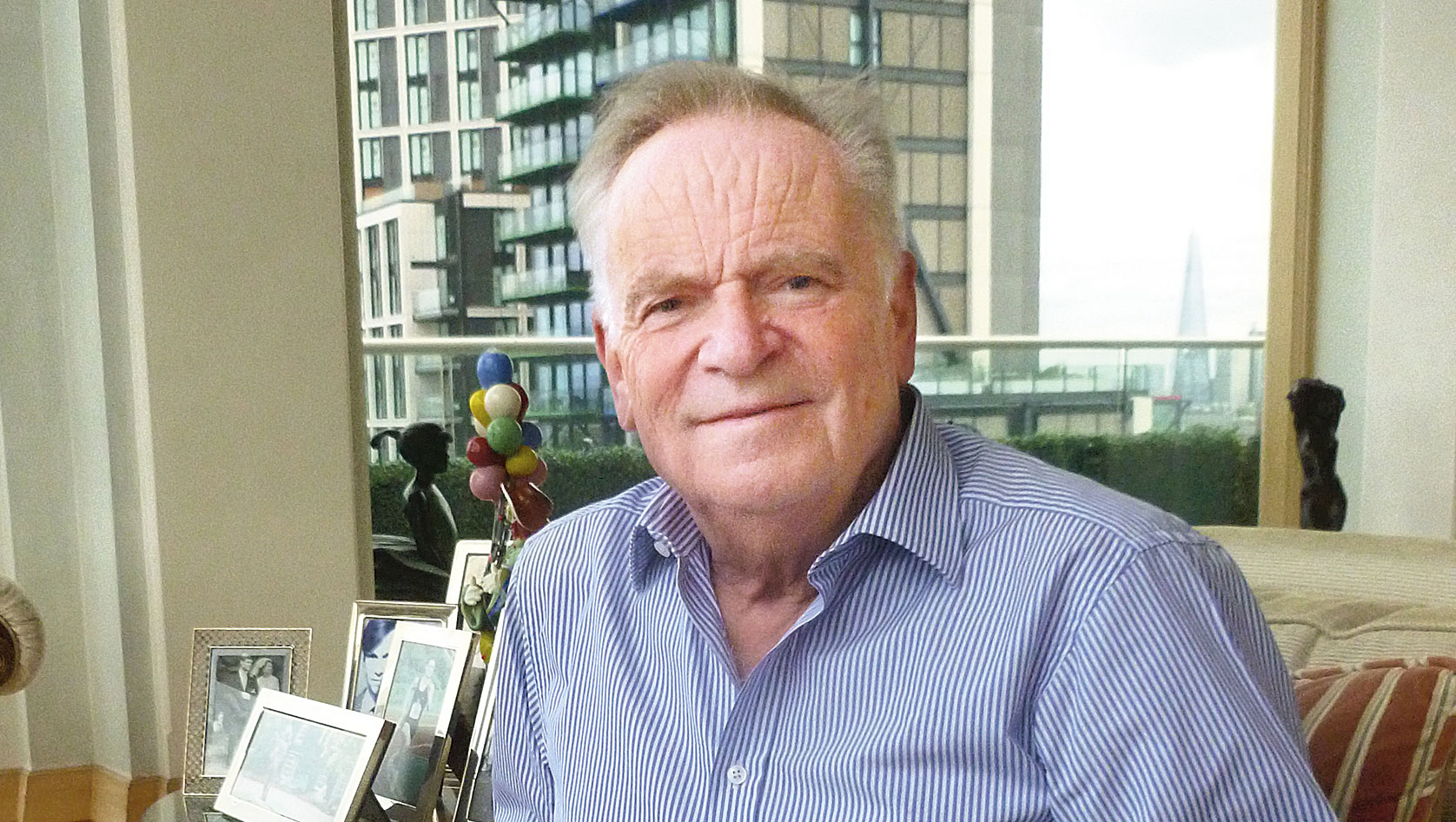 ---
|
London
|
Published 21.09.19, 08:52 PM
---
The author Jeffrey Archer is currently very busy promoting his latest novel, Nothing Ventured, but he has taken time off to talk about India, which he reckons he has visited "20 to 25 times over the years", and Indian cricket.
Lord Archer says he cannot understand why India did not win the ICC World Cup earlier this summer — "you were the best team".
He has met the Indian skipper Virat Kohli three times, most recently at an Indian High Commission reception in London.
"He's a very intelligent bright guy," is his assessment. "What I like about him is I heard him make a speech recently in your high commission and he is a very measured, sensible, intelligent man. I am a great admirer, not just of his batting, but of his competitive attitude and indeed the way he conducts himself. But this has been true of the Indians for many years."
Speaking in his Penthouse apartment overlooking the Thames, he goes on: "I thought (Anil) Kumble was a great captain of India. The way he behaved in Australia when (Ricky) Ponting was the captain of Australia was an example to us all on how to behave in that situation. I met him later and was able to express my admiration for his behaviour in that particular series. And I very much like Kapil Dev who has been a friend again for many years and your present coach Ravi (Shastri) is a wonderful man, a wonderful man."
His eyes light up at the mention of Rahul Dravid. "Oh, yes. Beautiful stroke player. I like (David) Gower, I like Dravid. I like the stroke players."
When he is in India, "they talk to me about Indian cricket without even talking about England. I didn't see (this match) but I heard it on radio and saw a bit of it on television (but) I always say that VVS Laxman and Rahul Dravid staying in all day against the Australians (at Eden Gardens in 2001) was one of the great Test matches in history. If India is playing Australia I will watch it on television. I am fascinated by it."
He retains warm memories of "the Nawab", a reference to Mansur Ali Khan "Tiger" Pataudi.
"I was at Oxford with the Nawab of Pataudi who was a friend and remained a dear friend through to his death. He was a great man — and a great captain of India."
He saw Tiger in action before his friend lost much of the vision in his right eye in a car accident.
"That was very, very sad. I am amazed that he went on to captain his country and remained a world-class cricketer — he wouldn't make it today. You've got so many sitting in the reserve box waiting to get in. I had the great honour and privilege of running for my country (in the 400m) — I wouldn't make it today. So one's realistic about the difference between the amateurs and the professionals."
As an auctioneer, Archer is much in demand at Indian charity functions and officiated at a dinner at the Mayfair Hotel in London in 2013 to raise funds for the Pataudi 2020 organisation which helps people with sight problems. The occasion was attended by Sharmila Tagore, Saif, Katrina and Soha.
Now published in 97 countries and more than 33 languages, Archer is firmly established, with international sales passing 275 million copies.
He is touched his novels have such devoted readers in India. On his mobile phone he keeps a photograph he especially treasures — standing in front of some of the "7,500" people who attended his event at the Jaipur Literary Festival earlier this year.
As for his fan base in India and the enthusiastic welcome he always receives whenever he is in India, he says: "It's a mystery."
Perhaps "my love of India, my love of cricket come through to the people both in the books and whenever I am on radio and television in India".
He adds: "I am always teased that the other author the Indians love is PG Wodehouse. And you would think we couldn't be more different."