Ishant's journey of grit, debut to 100
Sharma, who has 302 Test wickets, will be the second Indian pacer after Kapil Dev to appear in as many Test matches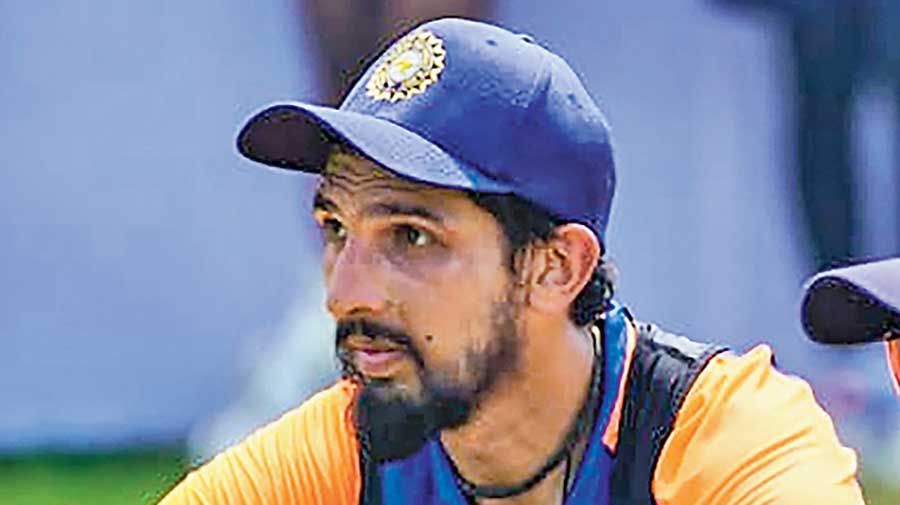 ---
Calcutta
|
Published 24.02.21, 02:14 AM
|
---
Captain Virat Kohli doffed his hat to the perseverance and work ethics of Ishant Sharma, who's set to make his 100th appearance when the third India-England Test begins in Ahmedabad on Wednesday.
Recalling his early days with Ishant for the Delhi team, Kohli said he "couldn't be happier" for the leader of the current Indian pace attack. "I've known Ishant for many years now. He started playing state cricket with me from his first season onwards.
"We've been roommates for many years in Ranji Trophy cricket. When he got selected for India, he was fast asleep in the afternoon, and I had to kick him off the bed and say, 'You've been selected'. And he wouldn't believe me. That's how far we go back," Kohli said.
"Playing 100 Tests as a fast bowler is no mean feat, especially in our conditions where things get so difficult. But he persevered and kept working hard. That has been his essence from Day I."
Ishant's presence in the side helped Kohli in terms of captaincy as well, he emphasised. "He knows my mindset and knows me inside out, and so do I. There's a big trust factor. I know he'll respond to my advice, while he knows I'm going to listen to his plans as well. I think it has worked really well for both of us."
Ishant, who has 302 Test wickets, will be the second Indian pacer after Kapil Dev to appear in 100 Test matches.