IPL 2020: best of the best
The Telegraph picks its 'Dream XI' from the players on this edition's roster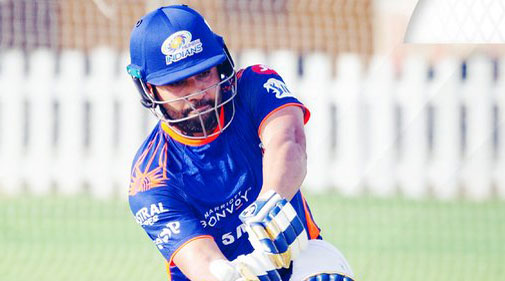 ---
---
IPL 2020 begins today. Before the action starts, The Telegraph picks its "Dream XI" from the players on this edition's roster. As is the norm in IPL, we have kept only four foreign players and so have missed out on many worthy names.
Openers
Rohit Sharma (MI, captain): With his ability to win matches single-handedly and unleash those big hits effortlessly, Rohit is an automatic choice as an opener. With four IPL trophies to his credit as captain, he gets to lead the "Dream" team as well.
IPL credentials: Matches 188, Runs 4898, Avg.31.60, S/r 130.82, Fours 431, Sixes 194
KL Rahul (KXIP): The most improved Indian batsman of recent times, Rahul will be the perfect second opener. With his stylish, free-flowing game, he can actually hold his own and can even turn out to be a bigger impact player than Rohit.
IPL credentials: Matches 67, Runs 1977, Avg. 42.06, S/r 138.15, Fours 176, Sixes 81
Middle order
Virat Kohli (RCB): Kohli has evolved into a man for all formats, on all pitches, against all oppositions. Some question his effectiveness in the shortest format, but his IPL record tells a different story. For example, he has hit more fours than Rohit Sharma playing lesser games.
IPL credentials: Matches 177, Runs 5412, Avg. 37.84, S/r 131.61, Fours 480, Sixes 190
Shreyas Iyer (DC): Iyer possesses a compact game, has all kinds of shots in his armoury and knows how to shift gears quickly. He is a tough competitor, someone who can bail out his team in a crisis situation.
IPL credentials: Matches 62, Runs 1681, Avg. 30.56, S/r 126.96, Fours 149, Sixes 67
Jos Buttler (RR, wicketkeeper): He can take the game away from the opposition single-handedly and is especially a precious hand during tough chases. And he can also open the innings if need be. Makes the side over the still-formidable MS Dhoni. Enough said.
IPL credentials: Matches 45, Runs 1386, Avg. 35.53, S/r 150.81, Fours 140, Sixes 61
All-rounders
Hardik Pandya (MI): He has matured into a good medium pacer. He can take the new ball as well if required. His explosive cameos with the bat can be game-changing.
IPL credentials: Matches 68, Runs 1068, Avg. 28.86, S/r 154.78, Fours 72, Sixes 68, Wickets 42
Kieron Pollard (MI): The Caribbean star is coming off a very successful CPL, having led the Trinbago Knight Riders to the title. He scored 207 runs at an average of 51.75 and took 8 wickets as well. One of the biggest hitters of the ball, he is also a breathtaking fielder.
IPL credentials: Matches 148, Runs 2755, Avg. 28.69, S/r 146.77, Fours 181, Sixes 176, Wickets 56
Ravindra Jadeja (CSK): A spin bowling all-rounder is just what the doctor ordered for the UAE wickets. Jadeja can provide crucial breakthroughs with his left-arm spin and check the run flow as well. He is an explosive batsman and is perhaps the best fielder in the world now.
IPL credentials: Matches 170, Runs 1927, Avg. 24.08, S/r 122.58, Fours 135, Sixes 65, Wickets 108
Spinners
Sunil Narine (KKR): The off-spinner goes about his job quickly, finishing his spells even before the opposition batsmen can plan against him.
IPL credentials: Matches 110, Wickets 122, Avg. 23.31, Eco 6.67, 4-wicket hauls 6
Rashid Khan (SRH): Arguably the best leg-spinner in the limited-overs formats in the world currently, Rashid has a bagful of skills. He is a decent lower-order batsman too.
IPL credentials: Matches 46, Wickets 55, Avg. 21.69, Eco 6.55, 4-wicket hauls 0
Pacer
Jasprit Bumrah (MI): The lone specialist pacer in the team, but we have got the best one. The highly-rated bowler, who's also Virat Kohli's favourite, burst on to the scene in IPL 2013. He bowls fast, he bowls accurate and is a master of yorkers.
IPL credentials: Matches 77, Wickets 82, Avg. 26.59, Eco 7.55, 4-wicket hauls 0
12th man: Andre Russell (KKR)
In numbers: Highs and lows, best and worst, the world of numbers in cricket spins its own interesting tale.The Telegraph decodes the IPL statistics
Batting
Most runs
Virat Kohli: 5412 (177 matches)
Top score (innings)
Chris Gayle: 175 n.o. (for RCB, vs PWI, 2013)
Best average
Jonny Bairstow: 55.62 (10 matches)
Best strike rate
Andre Russell: 186.41 (64 matches)
Most Fifties
David Warner: 44 (126 matches)
Most centuries
Chris Gayle: 6 (125 matches)
Most Sixes
Chris Gayle: 326 (125 matches)
Most Fours
Shikhar Dhawan: 524 (159 matches)
Fastest 50
KL Rahul: 14 balls (for KXIP, vs DC, 2018)
Fastest 100
Chris Gayle: 30 balls (for RCB, vs PWI, 2013)
Bowling
Most wickets
Lasith Malinga: 170 (122 matches)
Best bowling
Alzarri Joseph: 6/12 (for MI, vs SRH, 2019)
Best average
Kagiso Rabada: 17.93 (18 matches)
Best economy
Shaun Pollock: 6.54 (13 matches)
Best strike rate
Kagiso Rabada: 13.22 (18 matches)
Most hat-tricks
Amit Mishra: 3 (147 matches)
Most dot balls
Harbhajan Singh: 1249 (160 matches)
Most maiden overs
Praveen Kumar: 14 (119 matches)
Most 4-wkt hauls
Sunil Narine: 6 (110 matches)
Most runs conceded
Basil Thampi: 70 off 4 ovs (for SRH, vs RCB, 2018)
Fielding
Most catches
Suresh Raina: 102 (193 matches)
Most dismissals (wicketkeeper)
MS Dhoni: 132 [(94 ct, 38 st), 190 matches]
Team records
Highest total
RCB: 263/5 (vs PWI, 2013)
l Lowest total
RCB: 49 (vs KKR, 2017)
Biggest win (runs)
MI: by 146 runs (vs DareDevils, 2017)
Most extras
Deccan Chargers: 28 runs (vs KKR, 2008)