IOC calls for ban on Russian and Belarusian athletes
Statement from International Olympic Committee comes shortly before the Winter Paralympics, which starts in Beijing on Friday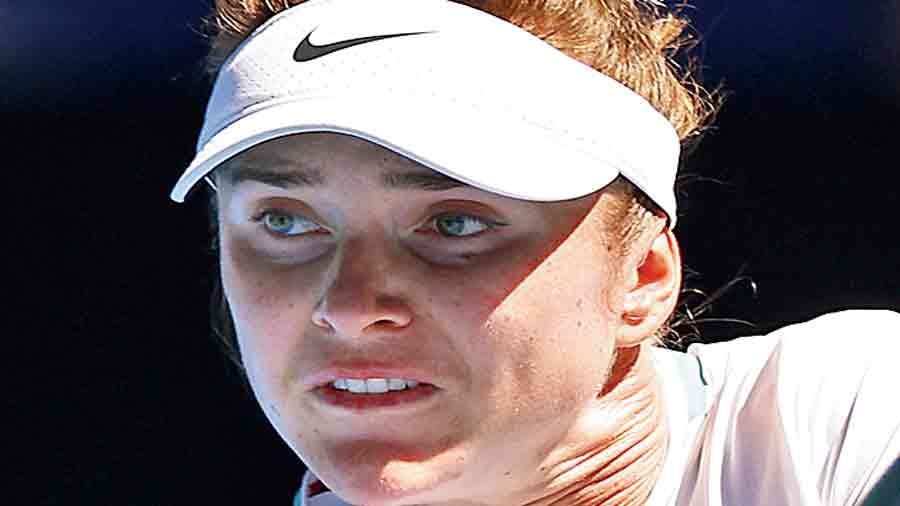 ---
Published 01.03.22, 12:51 AM
---
The executive board of the International Olympic Committee (IOC) has recommended that international sports federations ban Russian and Belarusian athletes and officials from competing in events.
The IOC said on Monday the board made the decision "in order to protect the integrity of global sports competitions and for the safety of all the participants".
The Russian Olympic Committee disagreed with the IOC, saying the decision "contradicts both the regulatory documents of the IOC and the (Olympic) Charter".
The statement from IOC comes shortly before the Winter Paralympics, which starts in Beijing on Friday. The International Paralympic Committee (IPC) will meet on Wednesday to discuss Russia.
The IOC said it acted "with a heavy heart" but the impact of war on Ukrainian sports outweighed the potential damage done to athletes from Russia and Belarus, which has abetted Russia's invasion by allowing its territory to be used to station troops and launch military attacks.           
However, it was not a total blanket ban by the IOC. Where exclusion was "not possible on short notice for organizational or legal reasons," it said, then teams from Russia and Belarus should compete as neutral athletes with no national flag, anthem or symbols.
The IOC also withdrew the Olympic Order it gave Vladimir Putin in 2001, and other Russian officials since. The Global Athlete movement, which aims to empower athletes, said IOC's statement "falls short".
"The #IOC refuses to fully suspend the Russian & Belarus NOC," it said on Twitter. "The #IPC needs to immediately suspend the Russian and Belarus Paralympic Committees @Olympics @Paralympics athletes have seen these PR stints in the past." No cheer for No.1
Muscovite Daniil Medvedev reached the pinnacle of men's tennis when he became the ATP's world No. 1 on Monday but what should have been a day of pride for Russian sport has been engulfed by the country's invasion of Ukraine.
On Sunday, the Ukrainian Tennis Federation urged the sport's governing body the International Tennis Federation (ITF) to immediately expel Russia and Belarus from the organisation and ban Russia from team and individual tournaments. In response, the ITF said it had taken "swift action" to cancel all events in Russia indefinitely and that no ITF events would be held in Belarus for 2022.
Any restrictions on individual Russian players, while seen as unlikely, would cast doubt on Medvedev's participation at the next Grand Slam, the French Open in May.
Medvedev took to Twitter on Sunday with a plea for peace. "I want to ask for peace in the world, for peace between countries," he said.
Svitolina's gesture
Tennis star Elina Svitolina said she will donate her prize money from WTA tournaments to Ukraine's military and to help with humanitarian effort. The women's world No. 15 told Eurosport that her family and friends in Ukraine were defending the country and that she wanted to help.
"Really until the very last moment we did not believe that this war would actually start and then everything just happened at night ... Everyone is terrified, everyone is heartbroken," she said. "My family is there. Lots of my friends who didn't leave the country are there. The most painful thing I would say is I feel completely useless because I want to help them. I want to do something for them."