IPL: 'Muddled' Chennai Super Kings in dilemma
We're missing some key players, and we're trying to find a balance that allows us to be competitive: Fleming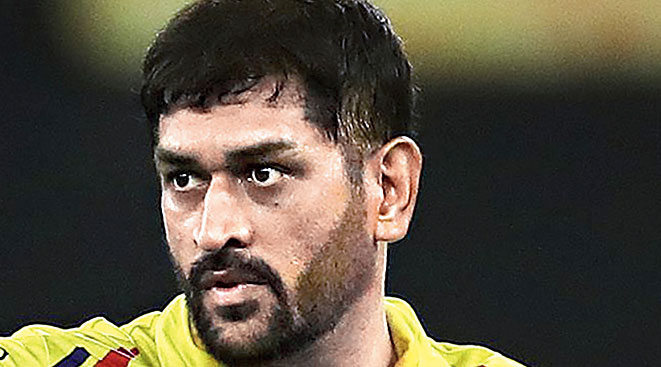 ---
Calcutta
|
Published 27.09.20, 03:28 AM
|
---
Chennai Super Kings head coach Stephen Fleming has admitted that his side were "a little bit muddled" at the moment and they need a clearer strategy going ahead after suffering two losses in three matches in the Indian Premier League.
"Well, we're a bit muddled at the moment. We're missing some key players, and we're trying to find a balance that allows us to be competitive. We're looking to develop a personality based on the wickets that we're facing," Fleming said after CSK lost to Delhi Capitals by 44 runs in Dubai on Friday.
"Each wicket has been completely different, and our batting is without (Ambati) Rayudu, (Suresh) Raina etc. We're trying to find a way or a combination and how to use players. We've learned a massive amount over three days," he added.
Captain Mahendra Singh Dhoni also agreed. "I feel when it comes to the batting department, we are lacking a bit of steam. There is no momentum right from the start, which hurts. If you are already chasing 160-plus, the run rate keeps mounting and it puts added pressure on the middle-order batsmen. So we need to figure that out."
Asked why Sam Curran or Ravindra Jadeja were not promoted up the batting order, Fleming said: "We have almost got too many batting options at the moment, so that's why I say we were a little bit muddled with what we're sending out, so we just need to be a little bit clearer with what we're doing.
"It's a lot of question marks and a lot of soul-searching from a coaching and strategy point of view, but we're trying to find combinations where we get the best players at right times. To keep shunting the order all over the place is not really our style."