Bond pitches for right length
The Mumbai Indians bowling coach thinks yorkers may not always work given the ground conditions in the UAE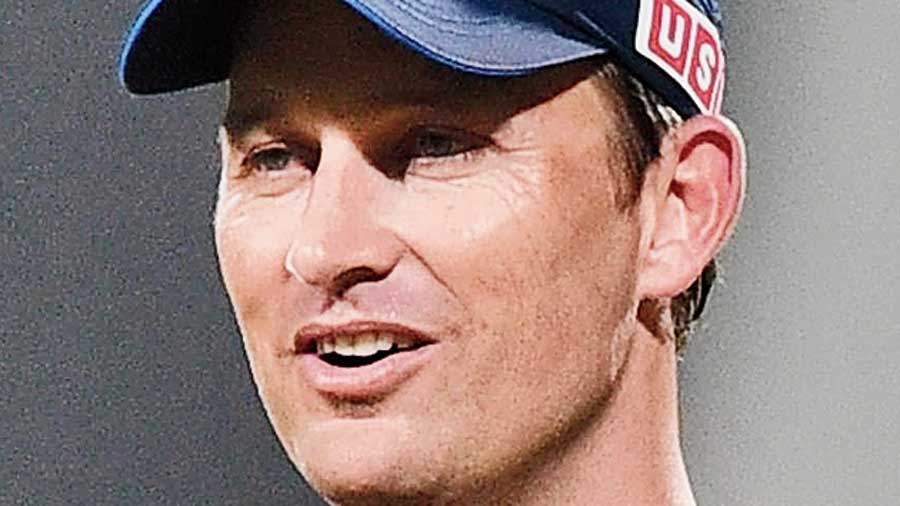 ---
|
Calcutta
|
Published 01.10.20, 01:45 AM
---
Yorkers have always been considered the most effective weapon for a fast bowler in the limited overs format but Shane Bond thinks it may not always work given the ground conditions in the UAE.
The Mumbai Indians bowling coach cited the example of Jasprit Bumrah who misfired the yorkers at the death in their last match against Royal Challengers Bangalore. The result was AB de Villiers dispatched him for 14 runs off three balls. However, he found the ideal length when he bowled a short delivery and dismissed De Villiers in the Super Over.
"It comes down to if you have to change your pace, go wide or straighter, depending on the pitch and conditions, the boundaries," Bond said on Wednesday.
"So we talk about them. I think the yorker is one of the many balls fast bowlers have in their armoury. Abu Dhabi has got big square boundaries and the pitches are on the slower side. So you could argue that a length ball or a slower bouncer is harder to hit for a six rather than perhaps taking pitch out of play, miss your yorker and get hit back over your head.
"It's definitely not a ball that's been just ruled out for us. I think you saw Bumrah bowl that at AB de Villiers but missed it and got hit for a couple of sixes. But he went back to it in the Super Over and executed it brilliantly."
Mumbai Indians meet Kings XI Punjab on Thursday and Bond stressed on the importance of hitting the right length.
"We have to adapt as quickly as we possibly can," Bond said. "We have a simple theory: we try to bowl seven metres as a fast-bowling group, five metres as a spin-bowling group (from the batsman). We practise those lengths consistently. Regardless of the pitch and conditions, if you are in those areas, you are in the right slots."
Bond remarked they were already chalking out their plans on how to stop KXIP openers KL Rahul and Mayank Agarwal.
"KL is a dynamic player, who scores all around the field," the former New Zealand fast bowler said. "We also know that he (Rahul) takes his time generally through the middle overs, so that's perhaps an opportunity to create some pressure on him and the batsmen around him.
"We will have specific ideas about how we can get him out. In the end, we can't allow him (Rahul) to score in the areas he is very, very strong. He scores well over extra-cover, picks up over fine-leg."