Highs & Lows, Rise & Fall
After 46 days of non-stop cricket that saw 56 matches played over three venues, The Telegraph notes down a few talking points from the league stage of IPL 2020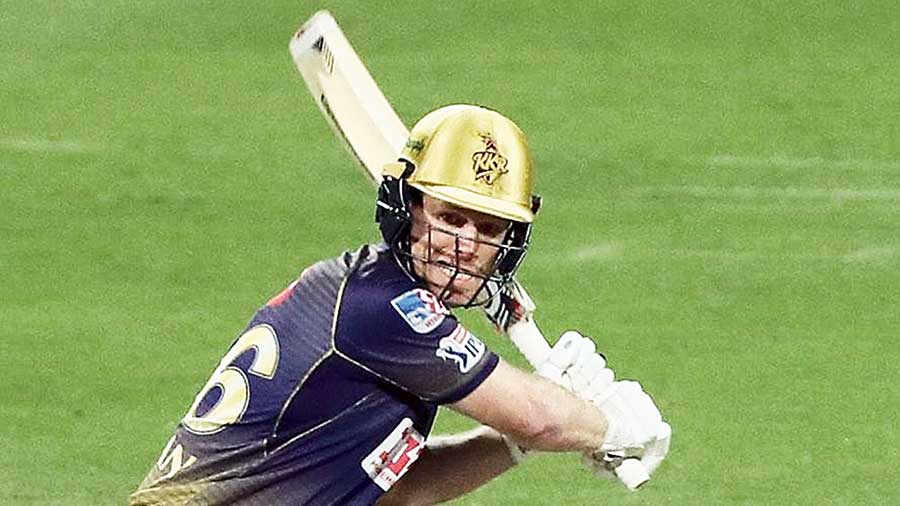 ---
Published 05.11.20, 03:34 AM
|
---
Oh captain, my captain
The talk of it was there even before the tournament started, so Eoin Morgan taking over the KKR captaincy from Dinesh Karthik on October 16, after the team's first seven matches, did not really come as a shock. However, the move did not pay off with KKR failing to qualify for the playoffs with just three wins from their last seven matches. In hindsight, one is tempted to feel that captaincy was never an issue that needed to be addressed in KKR, they simply did not have a balanced team to go the distance. Hitchcockian injury
A mystery/thriller in disguise of a hamstring injury. Rohit Sharma missed his team's October 23 game against CSK with a left hamstring issue, sat out the subsequent matches and returned to action only on Tuesday. Then he was kept out of the India squads for the tour of Australia on fitness grounds, but he returned to nets the very day the teams were announced; the BCCI believes his injury is serious, but Rohit says his "hamstring is fine". Sit tight, there's more to come.
Capitals chaos
Seven wins from the first nine matches and then four defeats on the trot. Delhi Capitals' freefall was bewildering. Almost the same set of players, who seemed unbeatable earlier, were suddenly looking clueless. Thankfully for them, they managed to get their act together in their last group league match to get the better of RCB and qualify for the last-4. With the shrewd Ricky Ponting as head coach, Capitals must have located their problems, if any. From outside, it just looks to be a matter of confidence.
CSK: All age, no edge
When CSK played the first match of IPL 2020 and beat defending champions MI by a convincing margin of five wickets, not even in his worst nightmares would have MS Dhoni imagined what unprecedented failure awaited him and his team. Nothing worked for CSK, the most consistent team in IPL history, and they failed to make the playoffs for the first time. An ageing team, they failed to invest in youth. A late surge of three consecutive victories earned them the consolation tag of being the party-poopers.
No 'action' replay
Sunil Narine is not new to it, but when he was reported for suspect action after KKR's October 10 match against Kings XI, one felt it surprised the spinner as well. With figures of 2/28, he played a key role in KKR's 2-run win over Kings XI and was gradually finding form. But the Caribbean tweaker was kept out of the playing XI for the next few matches despite there being no bar on his bowling. His action was later cleared and though he returned to the team, it was not the same Narine anymore. Bhuvi injured, SRH hurt
IPL 2020 has perhaps been the most challenging for David Warner's Sunrisers Hyderabad. They first lost all-rounder Mitchell Marsh to injury in their very first match of the season, and then strike bowler Bhuvneshwar Kumar was ruled out of the tournament after featuring in just four games. But credit to Sunrisers, they overcame all odds to make the playoffs. In Bhuvneshwar's absence, pacers Sandeep Sharma, T. Natarajan and late addition Jason Holder have so far performed admirably for the team. Saha rises for Sunrisers
Much of the credit for Sunrisers' turnaround in IPL 2020 should go to Wriddhiman Saha. He played the match against KKR on September 26, had a knock of 30, but then was made to sit out for a month before returning to action on October 27 against Delhi Capitals. His scores since then have read 87, 39, 58 not out. Replacing big gun Jonny Bairstow in the XI and partnering David Warner upfront, Saha has been a revelation. Sadly for him, India selectors are usually blind to his performances in white-ball cricket. Return of 'Boss'
Kings XI did not have enough confidence to include him from their first match, but once he found a place in the playing XI, Chris Gayle bossed over bowlers of all types and ages. And yet, he is only 41 years of age. A legend in the shortest version of the game, Gayle struck three half-centuries, including a 99, in this year's IPL. He smashed 23 sixes — he now has over 1,000 maximums in T20 cricket, a phenomenal feat — and was the key in Kings XI making a stunning comeback after five straight defeats. Which included a double Super Over win against Mumbai Indians. If there's one performer we will miss in the playoffs, it's the Universe Boss.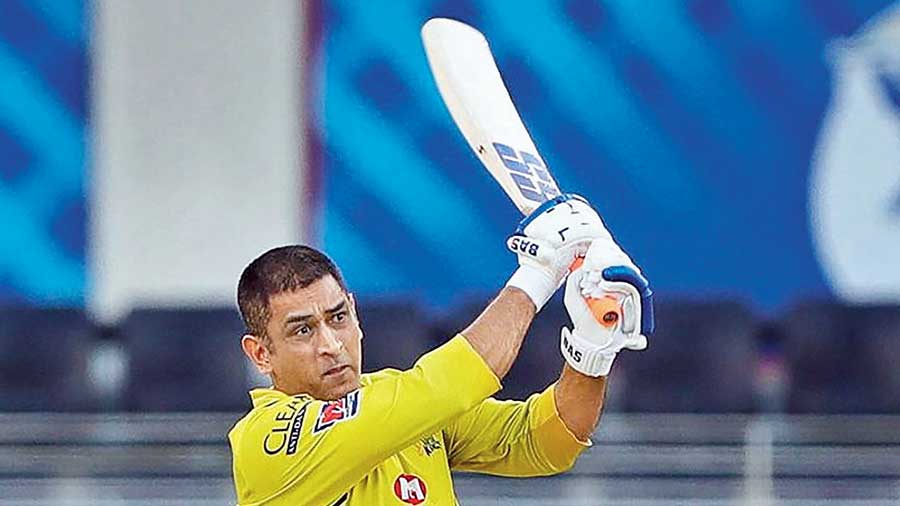 Different Dhoni
No one expects Dhoni to be his dashing self at 39 years of age. But Dhoni of IPL 2020 was almost unrecognisable. Particularly as a batsman, the master finisher came across as an aged warrior whose blade has lost its shine. He struggled to put balls away and could contribute little towards his team with the bat, averaging a dismal 25 in 14 matches. He will be there in next year's IPL but we don't want to see this version of Dhoni again. "Definitely not." Maxwell, Mr Lucky
Glenn Maxwell is usually considered to be Mr Perfect for the T20 format. But the Australian all-rounder was terribly out of form this time. His team, Kings XI, did not lose faith in him though. Of Kings XI's 14 group league matches, he played in 13, aggregated 108 at an average of 15.42 with a highest of 32. Known for his big-hitting, an even more puzzling piece of statistics is that he failed to hit a single six in IPL 2020. He can't call himself unlucky though, without luck he wouldn't have got so many games.