No.1 task for Test's top team
Australia on Friday displaced India as the No.1 side in Test cricket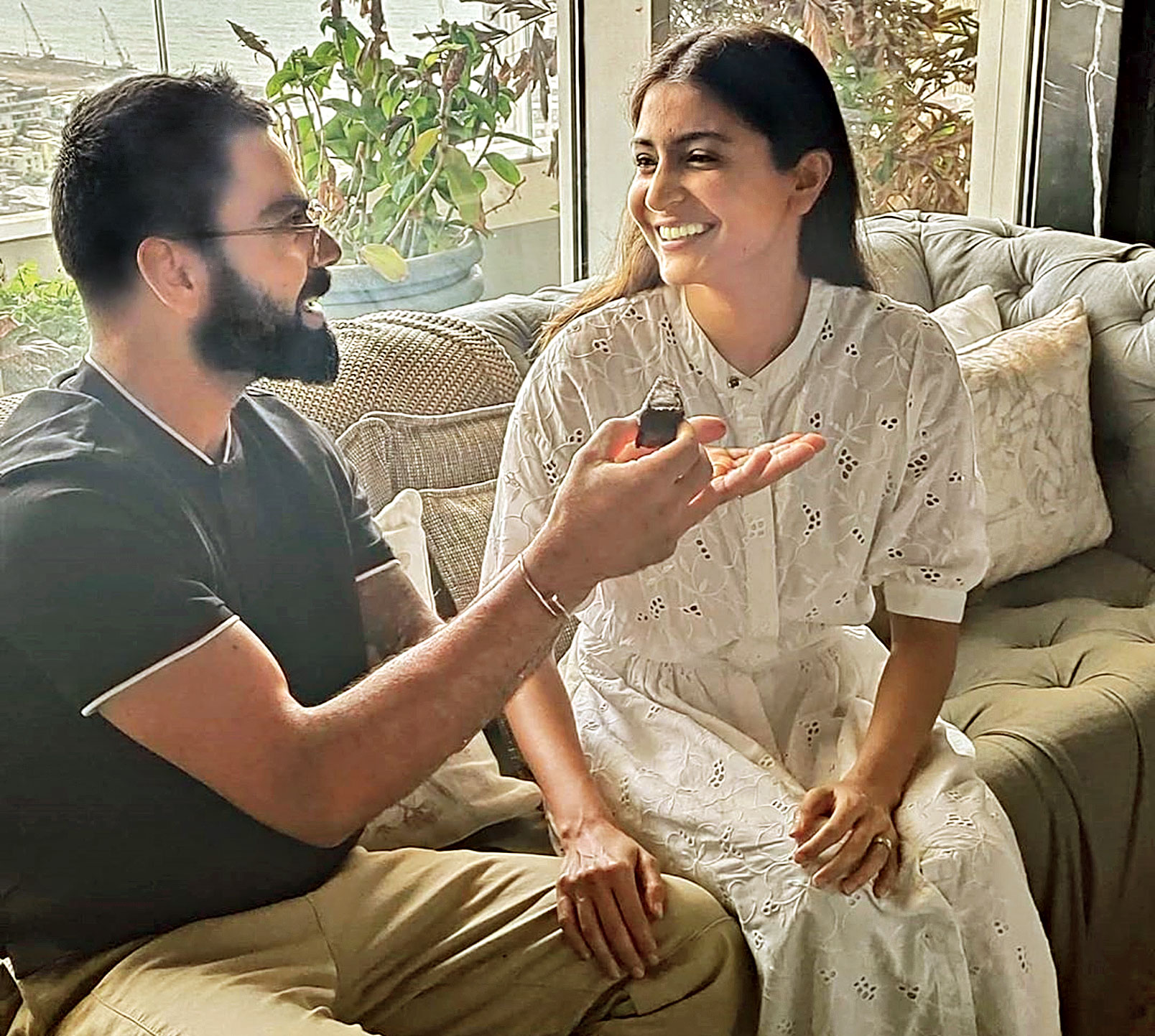 India skipper Virat Kohli celebrates wife Anushka Sharma's birthday at home on Friday. Sharing a picture on Twitter and Instagram, offering his actress-wife a piece of birthday cake, Virat wrote: "You my love bring light into this world. And you light up my world everyday. I love you."
(Twitter/@imVkohli)
---
Calcutta/Melbourne
|
Published 01.05.20, 08:31 PM
|
---
Reclaiming the top spot in Test cricket has brought the smiles back on their faces but Australia coach Justin Langer says beating India in their own den remains the ultimate test.
Australia on Friday displaced India as the No.1 side in Tests but Langer is aware that it does not take long for the situation to change.
"We recognise how fluid these rankings are, but at this time it was certainly nice to put a smile on our faces," Langer told the Cricket Australia website.
"We've got lots of work to do to get to be the team that we want to be, but hopefully over the last couple of years not only have we performed well on the field, but also off the field," Langer said.
"Certainly a goal for us has been the World Test Championship ... but ultimately, we have to beat India in India and we've got to beat them when they come back (to Australia).
"You can only judge yourself as being the best if you beat the best and we've got some really tough opposition to come," Langer said, spelling out his priorities.
"I said in my first conference as coach we will know we are a great team if we can beat India in India and that is certainly a great goal for us," Langer said. "We know they are so tough to beat so only then will we really know we can claim the No.1 spot.
"Getting to No.1 is a great thing, but when you're No.1, you're always the hunted," Langer said. "We've been the hunters for a while, now we're the hunted and we need to get better and better."
Langer also hoped that the white ball team under Aaron Finch will win the World Cup.
"I know how hard it is to win World Cups ... everything has to go right. One day, I'd love to see Aaron Finch with all his mates lift that T20 World Cup above his head."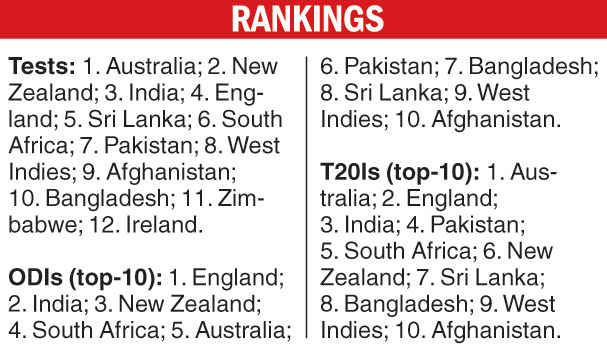 As India lost the top spot in the Test rankings, Virat Kohli's men dropped to third after their stupendous 2016-17 record was eliminated from the annual update as per rules.
India yielded the top spot in Test rankings for the first time since October 2016 but continue to lead the ICC World Test Championship.
"India dropped in the ladder largely because the record of 12 Test victories and just one Test defeat in 2016-17 was removed in the latest chart," the ICC said in a statement.
India had won all five series during that period, including against Australia and England. Working in Australia's favour is that the Test series they lost to South Africa and India in 2016-17 no longer count.
The latest update rates all the matches played since May 2019 at 100 per cent and those of the previous two years at 50 per cent.
Australia not only moved to the top of the Test rankings but also grabbed the No.1 spot in the T20I list for the first time while England continued to lead the men's ODI rankings after the annual update, which eliminates results from 2016-17.
Australia now have 116 points and are followed by New Zealand (115) and India (114). With only two points separating them, this is the second closest the top three teams have been since the Test rankings were launched in 2003.
The closest for the top three teams was in January 2016, when India had led Australia and South Africa by a single point. South Africa have suffered the biggest rating fall of eight points, which sees them drop below Sri Lanka into sixth place.