India have set the benchmark for Test cricket: Trevor Hohns
So good was India's bowling that every run was like gold for us: Trevor Hohns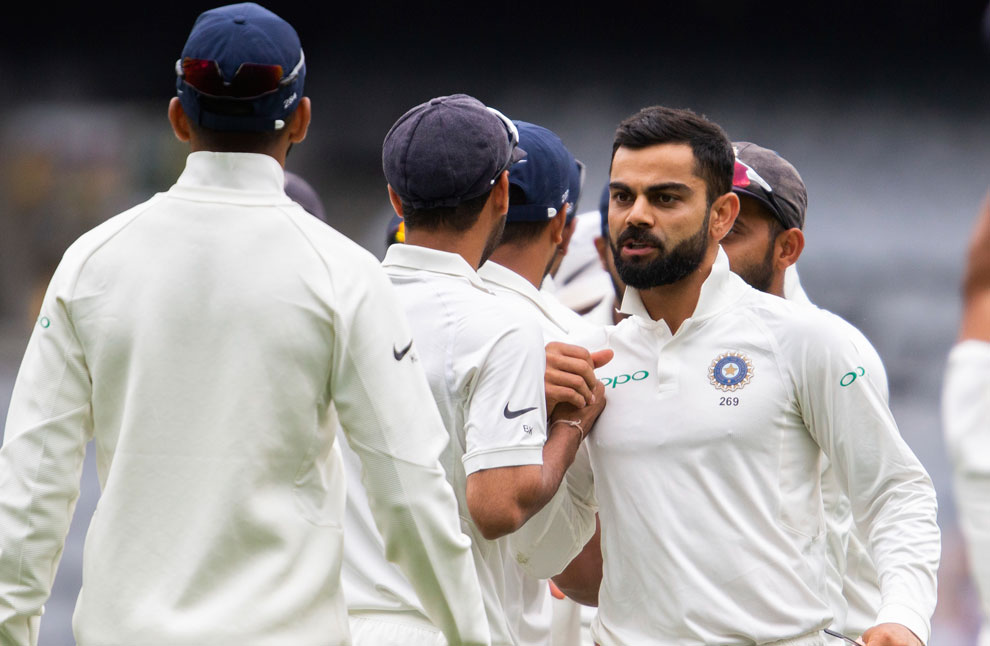 ---
|
Sydney
|
Published 09.01.19, 10:17 PM
---
Trevor Hohns, chairman of Australia's selection committee, exclusively spoke to The Telegraph at the SCG after a Media conference in connection with the squad for the two-Test series against Sri Lanka.
Hohns, 64, played seven Tests in 1989.
The interaction, on Wednesday afternoon, was preceded by the squad's announcement. Four players who featured against India — Shaun and Mitch Marsh, Aaron Finch and Peter Handscomb — have been dropped.
Greg Chappell and head coach Justin Langer are the other two selectors.
Excerpts from the one-on-one...
Q What did you make of India's performance in the just-ended series of four Tests?
A Very impressed with India's quality of cricket. In fact, today, India have set the benchmark for Test cricket. I'd like to congratulate your chief selector (M.S.K. Prasad).
Q Specifically, what made the difference for India?
A The quality of the bowling. It was such a well-drilled unit. So good was India's bowling that every run was like gold for us.
Q Man of the Series Cheteshwar Pujara's role...
A Well, yes... The bowling unit and Pujara won India the series.
Q Comments on Virat Kohli's captaincy?
A Kohli did a good job, but when you have runs on the board, the captain doesn't have to do too much. We didn't have that luxury.
Q Thoughts on Australia's performance...
A We had a good win in Perth, but that's it. As I've said, we just deteriorated, forcing us selectors to revamp for the Test series against Sri Lanka... The past few weeks have been tough.
Q The spotlight is pretty much on you too... How do you handle the pressure which comes with being Australia's chief selector?
A Look, there's pressure in every job. It's about trying to do the best that you can, as players and as selectors. I've been in this job earlier too, so I know that pressure will be there.
Q Do you sleep well?
A (Laughs) Not on some nights!
Now, excerpts from the Media conference...
Q Did the selection committee get any of the selections wrong against India?
A You never admit it, do you? We'd been convinced we had the best when we made the selections... The players did try to do better.
Q Australia's bowling attack...
A There's no doubt that Mitch Starc, Josh Hazlewood (vice-captain) and Pat Cummins are the best, while Nathan Lyon can get wickets anywhere. Did the attack operate at its best against India? There's always room for improvement.
Q Twenty-year-old Victorian Will Pucovski's maiden call-up...
A Will is a very exciting young player and has been outstanding in the Sheffield Shield... Ideally, if he plays at The Gabba (first Test, from January 24), he ought to be eased into the middle order.
[Hailed as a "batting prodigy," Pucovski has recovered from a "mental-illness issue" and the selectors took medical reports into consideration before picking him.]
Q End of the road in Test cricket for Shaun?
A Shaun didn't do as well as we and, indeed, he would have liked... The doors haven't been closed.
Q Recalling Matt Renshaw and Joe Burns...
A We're looking to shore up the top-order. As Justin says, that's the "engine room."
Q Whether personality-related issues are keeping Glenn Maxwell out?
A Absolutely not. We do take the player's character into account, but Glenn's personality is not an issue. I know he is constantly trying to improve himself.
Q Criticism on the communication front between the players and the selectors...
A Cricket Australia (CA) has a process in place and there's no lack of communication on our part. Players who are dropped get notified. I prefer talking to them face-to-face or, if that's not possible, then over the phone. We encourage players to seek clarity, if they so wish. There's an open line of communication. Fact is players do get disappointed on being dropped.
Q If there's a need for a contemporary look to things (none of the selectors, for example, has played T20Is and Hohns only Tests)?
A Everything is open to a review.
Q Finally... On Steve Smith and David Warner, both of whom are banned till the end of March...
A (Cautiously) I can't talk too much... There's a process of integration (back into the team) and it has been started by CA.