Asia Cup: Gung-ho Shoaib Akhtar, upbeat Sarfraz Ahmed and Mohammed Aamir's chance to be 'hero'
Qualifier Hong Kong nearly pull it off after openers put on a record 174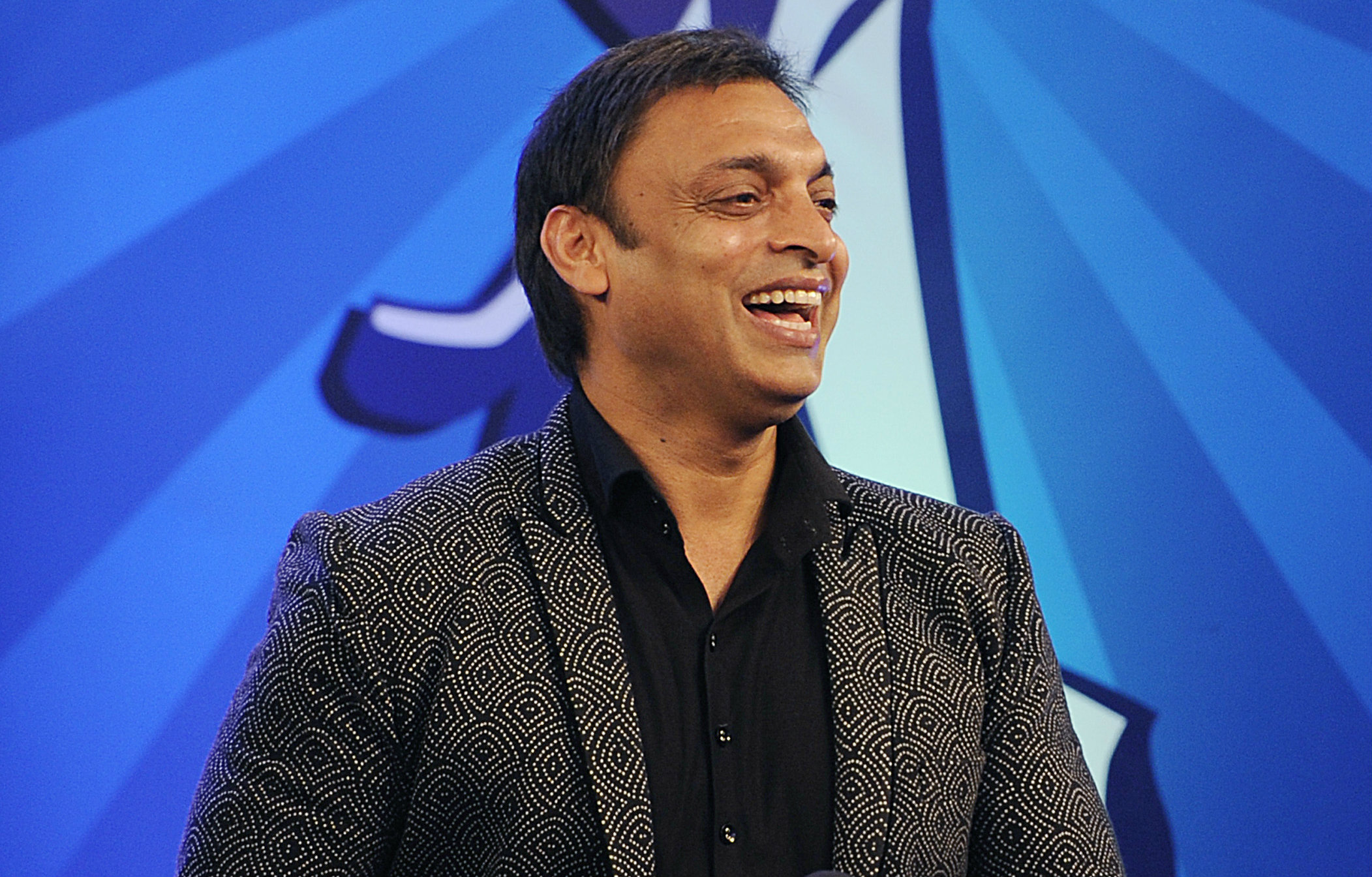 ---
Dubai
|
Published 18.09.18, 06:30 PM
|
---
Dubai: Shoaib Akhtar, best known for bowling the fastest recorded delivery (161.3 kph), was his usual gung-ho self when The Telegraph interacted with him briefly at the Dubai International Stadium on Tuesday.
"Pakistan jeete ga aur kya... We will win," Shoaib gave the impression he'd been scandalised by the question on Wednesday's blockbuster, featuring India and Pakistan.
Asked how much of a difference regular India captain Virat Kohli's absence would make, Shoaib replied: " Bhai, Virat is half of Hindustan... Huge difference."
If India's opening match, against Hong Kong, was to have been like a desert safari, then the qualifier almost pulled off what could have been the biggest shock in the 34-year history of the Asia Cup.
Needing 286 to win, Hong Kong's openers, Nizakat Khan (92) and captain Anshuman Rath (73) put on a record-authoring 174 before the latter was evicted by Kuldeep Yadav.
Jasprit Bumrah wasn't played, but it's worrying that Hong Kong, opting to chase, couldn't be bowled out. They finished on 259 for eight, to lose by 26 runs.
Unlike Shoaib, Pakistan captain Sarfraz Ahmed chose to be quietly confident instead of saying anything to add to the already high dose of pressure on his team.
Not that pressure showed on Sarfraz, who has been winning respect for the way he has marshalled his men across formats, during a tete-a-tete with this Reporter.
Sarfraz may not possess the personality of some of his more high-profile predecessors, but he definitely doesn't shy away from making any point which must be made.
At the Media conference, for example, Sarfraz said that "all teams" should have been made to play in Abu Dhabi, the UAE capital, which is around two hours by road from Dubai.
Rohit Sharma's India will play all matches in Dubai - irrespective of where they finish in the group.
The Asia Cup is an Asian Cricket Council tournament and the host nation this time is India. Keeping Pakistan's participation in mind, the event is being held in the UAE.
Sarfraz also pointed out that while India would play on successive days - thanks to a most bizarre schedule - they started after the other five teams had taken the field.
Calling on fans to pray for Pakistan's success, Sarfraz revealed he'd exhorted his team to play every match like an India-Pakistan game.
Talking practically, Sarfraz emphasised that while Dubai had become Pakistan's 'home' ground after the murderous attack on the Sri Lanka team's bus in March 2009, conditions were such that they were the same for the rest from the subcontinent.
In the afternoon, the temperature soared as high as 44 degrees. Ideal for cricket? Oh, no.
The day marked India's return to the UAE, after 12 years, and debut in Dubai. Till 2006, India had either played in Sharjah or Abu Dhabi only.
If anything, Sarfraz doesn't live in the past. "Beating India in the (2017) Champions Trophy final is a thing of the past, woh nikal gaya," he maintained.
The pressure, clearly, is more on India. Yet, it's a big opportunity to win back the public's affection, after such a deflating Test series in England.
While on the pressure bit, it's not only on the players, but head coach Ravi Shastri as well. In fact, there's plenty on his shoulders.
Many boxes have to be ticked.
Meanwhile, Mohammed Aamir has been going through a lean spell, but he's far too good a lead bowler to be kept out of the reckoning.
Not for an India match, at least.
"It does get frustrating, for a strike bowler has to take wickets (upfront) and wickets give confidence, but I'm also aware luck is a factor...
"There's plenty of hype before India-Pakistan matches and players know that such games can make you a hero from zero...
"Matches against strong teams, like India and Australia, make or break careers," Aamir acknowledged, his tone and content suggesting he's in good space.
Match starts: 5.00 pm (IST).