Gondomar past, paddlers look ahead
Indian TT team were expected to secure qualification for the Tokyo Games but lost to lower-ranked Czech Republic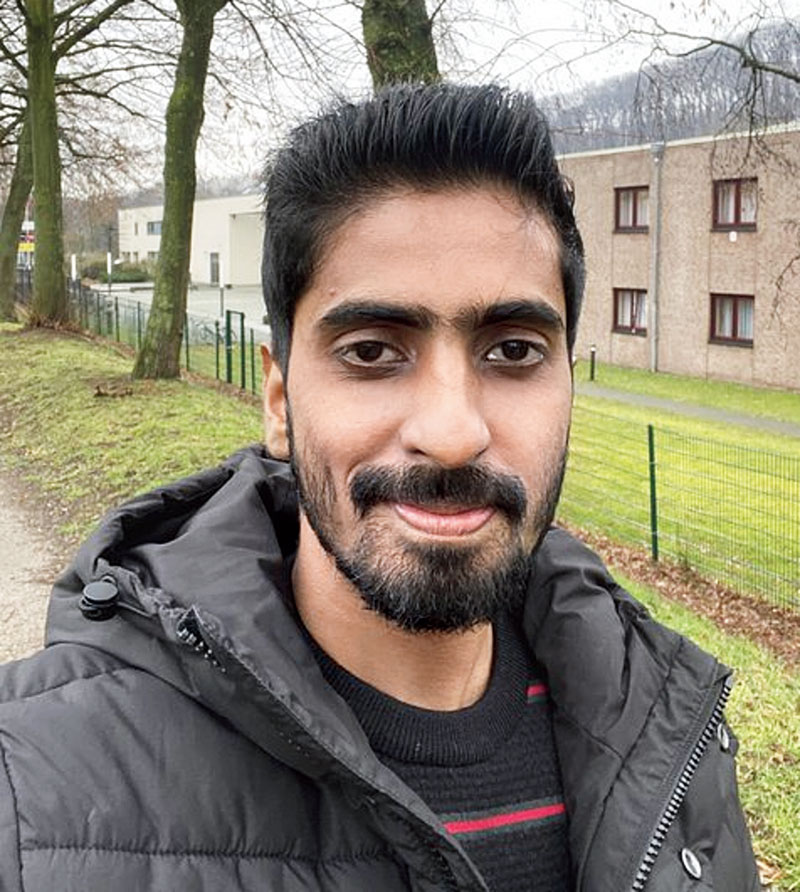 Sathiyan Gnanasekaran
The Telegraph picture
---
Calcutta
|
Published 02.02.20, 07:47 PM
|
---
Indian table tennis stars Sathiyan Gnanasekaran and Sharath Kamal are yet to come to terms with the Gondomar debacle.
India, who were ranked fifth in the Olympic Team Qualification event held in the Portuguese city late last month, were expected to secure qualification for the Tokyo Games.
Surprisingly, on January 25 they lost to lower-ranked Czech Republic 1-3 with top player Sathiyan failing to win both his singles matches. The women's team also failed but unlike their male counterparts, Manika Batra and Co. did put up a valiant show.
"It will rankle for a long time. We were favourites to grab one of the nine places available for Tokyo but could not. All the good work done in the last two years went down the drain," Sathiyan, ranked 30th in the world, told The Telegraph from Hyderabad. The paddlers were in the southern city for the National Table Tennis Championships which concluded on Sunday.
If India had secured qualification in the team event for Tokyo, it would have been a historic first. "No point talking about what could have been. It's pretty hard to digest that we could not live up to the billing. We were favourites but against the Czech nothing worked in our favour," was world No. 33 Sharath's take.
The Czech Republic were seeded 16th at the tournament.
India decided to go with Sathiyan as the lead paddler, which meant he had to play two singles. For someone who was playing his first Olympic qualification event, questions are now being raised whether it was a good decision to go with the 27-year-old as the leader. Seasoned campaigner Sharath could have been the alternative choice.
Soumyadeep Roy, senior national India coach, though refused to buy the fact that the decision to go with Sathiyan playing two singles backfired. "He is our No. 1 ranked player. So it's natural that he would be playing the two singles. It's just that his rivals (Pavel Sirucek and Tomas Polanski) played brilliantly in the singles," Soumyadeep said.
Arup Basak, the other national team coach, revealed that it was Sharath's idea that Sathiyan plays the two singles. "Since Sathiyan is the higher ranked player, Sharath wanted his citymate to be the main player. It's just bad luck that Sathiyan's form went south at the wrong moment. We missed a golden opportunity to create history."
"I wanted to be sort of a short absorber," Sharath, the eight-time national champion, said.
Sharath, in fact, won his singles match defeating Lubomir Jancarik but, partnering with Harmeet Desai, lost the doubles.
India do not have a foreign coach since Massimo Constantini's departure after the Asian Games 2018 where the men's team won a boronze beating Japan. "I do not think absence of a foreign coach was a reason for the losses. It was just simple bad luck," Basak said.
Both Sathiyan and Sharath now are looking forward to their individual Asia Qualification event in Bangkok to be played from April 6 to April 12. "I am pretty confident of securing qualification," Sathiyan said.
"Well, going by my ranking I should not have any problem," was Sharath's reaction when asked about his chances in Bangkok.