Football to fork & knife, 'Sir' for life
The year was 1993, Mohun Bagan badly wanted a central defender and Goswami suggested Aloke's name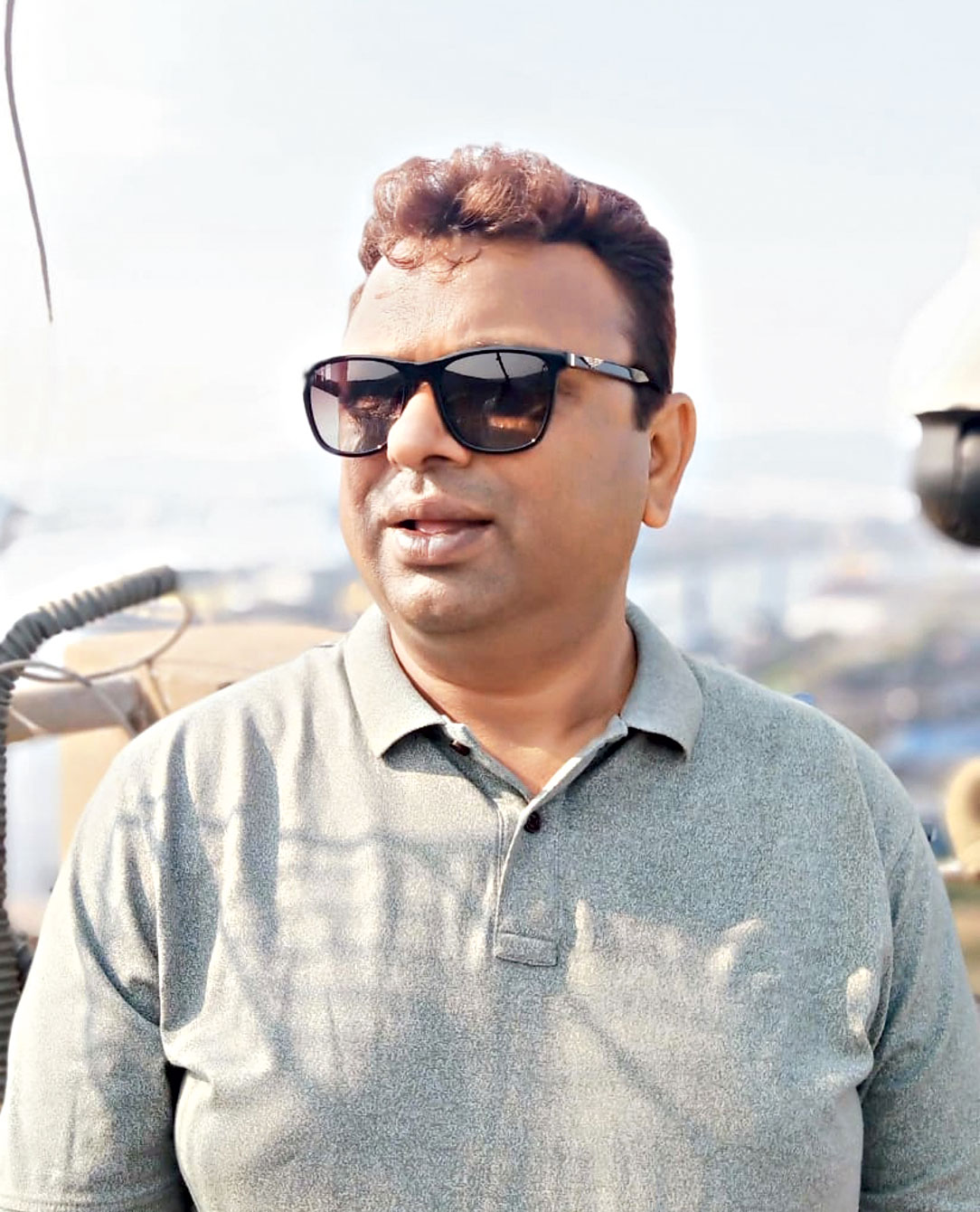 Aloke Das
Telegraph picture
---
Calcutta
|
Published 01.05.20, 08:59 PM
|
---
The legend of Chuni Goswami, as it is often for such stalwarts, goes beyond his exploits on the football field. Aloke Das, a former India footballer, vouches for that.
The year was 1993, Mohun Bagan badly wanted a central defender and Goswami suggested Aloke's name.
Aloke, handpicked by Goswami for the Tata Football Academy (TFA) after watching him play for Bengal during the 1986 sub-junior Nationals, was by then a senior India defender.
"Sajal (Gaju) Basu, at Chuni Sir's behest, had come to Jamshepdur to convince me to leave the Tata job. Some days later I quit the job and left for Calcutta to sign a contract with Mohun Bagan.
"Since Sir wished that I play for Bagan, it was like a command to me. Gajuda was waiting at Howrah Station but at Dasnagar, East Bengal officials 'kidnapped' me. Chuni Sir was very upset and called up East Bengal's then main man, Dipak (Paltu) Das. It was only after Paltuda gave him his word that I would play for Bagan next season (1994) that Chuni Sir relented," a nostalgic Aloke told The Telegraph on Friday, remembering his mentor and guide.
The Jamshedpur-based TFA was the first of its kind in India and started operations in 1987.
Goswami was with the academy from 1986 to 1990 as director and Aloke, along with a host of players who later went on to play for the national team, formed the first batch.
"He groomed us… How to use the fork and knife, how to get the tie knot right, how to fasten seat belts on flights... Chuni Sir showed us everything in detail. I remember one incident. When we were to travel abroad for the first time, grooming executives had come to the TFA to teach us certain etiquettes. We were reluctant but Chuni Sir was adamant that we take it seriously," Aloke said.
Goswami's love for jogging is another thing Aloke would always remember.
"Come what may, Chuni Sir would never skip his early morning jogging. We used to practise under (Mohammed) Habib Sir and Chuni Sir would jog alongside. Everyday 45 minutes of jogging. He used to tell me that jogging was like an elixir to him," Aloke said.
Ranjan Choudhury, who worked with Goswami for two years in TFA till 1990, said: "He used to say that football without education is zero. And that's why the TFA made sure the wards' studies did not get hampered. He pioneered football as a medium for education. During the technical classes, he always told the boys not to neglect their studies. For me, coming from Cologne Sports University, it was a life-time experience working with a legend like Goswami," Choudhury, who quit as technical director of TFA in 2010, said.
Aloke said the last time he met his "Sir" was in 2019. "Our bank (SBI) was organising a tournament and I had gone to his residence to give an invitation. He took time to recognise me, but once he did he asked me whether I do jogging. 'You have put on weight. Take care of your health'," he said.