Football solace in cut-off Kashmir
Former Mohun Bagan captain Ishfaq Ahmed is back after being cut off from the rest of the world in Srinagar for days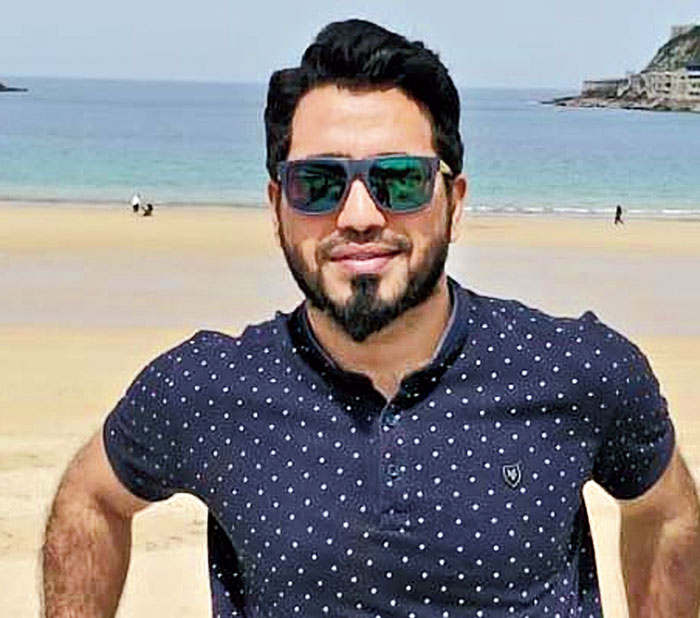 ---
|
Calcutta
|
Published 28.08.19, 09:05 PM
---
Former Mohun Bagan captain Ishfaq Ahmed is back in the mainstream after being cut off from the rest of the country, and the world, in Srinagar for days.
The former India international, who wears several hats, is in Kochi now as the Kerala Blasters' assistant coach. "It's great to be back in the mix," he told The Telegraph from Kochi, where he arrived on Monday night.
For someone who spends a lot of time on social media, the initial days of the clampdown in Kashmir, in the aftermath of the August 5 decision to scrap Article 370, was very difficult.
"We are slaves to technology. So when all communication lines were cut, the first three days were very difficult. But soon I got used to life without communication. If you ask me, honestly, I enjoyed it. No mobile phones meant I did not have to take calls from mediapersons and that allowed me to spend time with my parents.
"Then there was football. I played football with my friends and the younger brigade twice daily at a nearby ground. That's the only thing I know in my life. Playing football. Aur kuch toh sikha hi nahin life mein," Ishfaq said.
"However, I do not have any picture to share. My mobile phones were at home. What's the point in carrying phones when there is no network," he added.
Ishfaq said the outstation women footballers who were supposed to play for LoneStar Kashmir FC in the women's league were flown to New Delhi "three or four days into the clampdown". "All of them reached home safely," he said.
Ishfaq, who is also AIFF technical committee member, revealed that life became a "bit better" after landlines were restored. "You know what? Mine is one of the few houses in Srinagar which still has a landline. People like Mehrajuddin Wadoo do not have a landline at his place. My dad always insisted that we keep a landline. Look how handy it came during the days of crisis," he said.
Ishfaq now wants to concentrate on Kerala Blasters, who have recruited Dutchman Eelco Schattorie as their head coach. "That's where my focus is… Helping Blasters to do well in ISL VI. We have experienced foreign players in our ranks and there is good balance in the team. We hope to fare well in this ISL. If we click as a team, we would be quite a force to reckon with. That's my hunch," he said.
Ishfaq revealed that Blasters will have their pre-season in the UAE. "We will be in Sharjah and Dubai and play against top teams there," he said. "It's very important that the pre-season comes off well. Much of our performance in ISL VI will hinge on how hard we work during the pre-season training," Ishfaq revealed.
Raphael Messi Bouli, a 27-year-old Cameroonian striker, is one name everyone is excited about. "He has a delightful left foot. I am sure he will give another dimension to our attacking options."
Besides Bouli, Blasters have some good foreigners such as Brazilian defender Jairo Rodrigues. "If you ask me, I am very excited about Blasters this time," Ishfaq said.