Leagues search for exit route
The KNVB said it would not continue efforts to try to complete the 2019-20 campaign, but would first consult with Uefa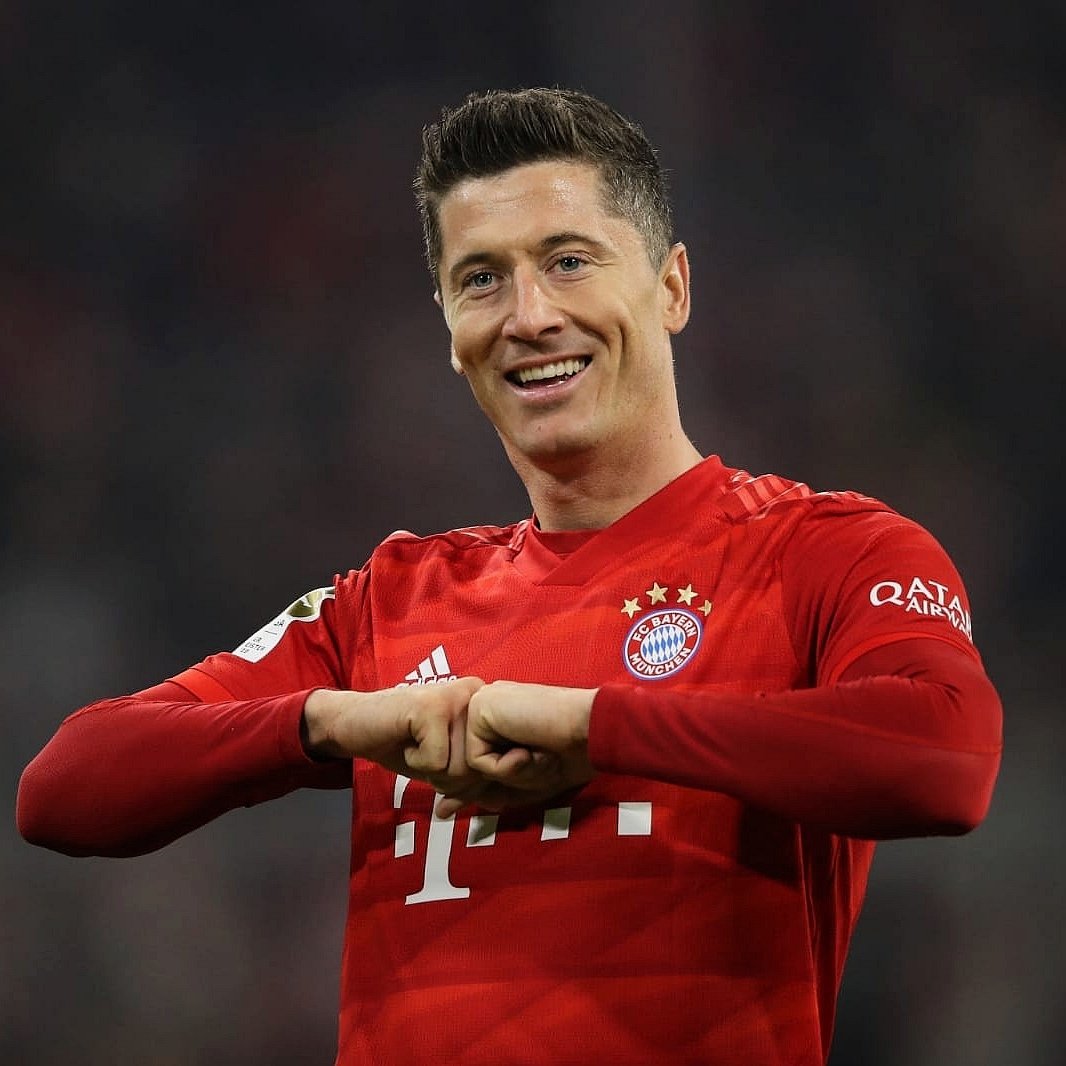 Robert Lewandowski
(Twitter/@lewy_official)
---
Netherlands
|
Published 22.04.20, 09:51 PM
|
---
The Dutch football season effectively ended on Tuesday after their government extended a ban on major public events by three months, the Dutch football association (KNVB) said in a statement.
The move comes a day ahead of the Uefa's executive committee meeting by videoconference on Thursday, following its meeting with 55 member nations on Tuesday.
Thursday's meeting will look at ways of restarting the season in the midst of the coronavirus crisis. Uefa is still planning for a June restart across its leagues but says in "special cases" some could be cancelled because of the pandemic. Efforts will also be made to find a consensus among associations on ways to complete the Champions League and Europa League.
The KNVB said it would not continue efforts to try to complete the 2019-20 campaign, but would first consult with Uefa.
The Swiss football league (SFL) said it has submitted a detailed plan to their government, drawn up in co-operation with health experts, for the possible resumption of training and matches in the aftermath of the shutdown, a report from Bern said.
German football authorities, on the other hand, are set to announce plans on Thursday for Bundesliga matches to restart in empty stadiums on May 9.
Dutch Prime Minister Mark Rutte on Tuesday banned events, including professional sports and music festivals, until September 1 to prevent a resurgence of coronavirus infections.
"No professional football can be played, even without an audience, until September 1. The board of professional football intends not to continue playing the 2019/20 league," the KNVB said.
The Dutch follow neighbours Belgium, who had cancelled their season, but ran into criticism from Uefa, who warned them they may not be able to enter clubs in next season's European competitions.
The Swiss government last week announced a gradual end to restrictions aimed at curbing the spread of the novel coronavirus, starting with beauty salons and hairdressers on April 27. This raised hopes the football season, which was suspended on March 2, could get underway again in the near future.
Football in Europe is currently at a standstill although teams in Germany and Austria have restarted training under strict social distancing restrictions in preparation for a resumption of their seasons.
The SFL said that restarting the championship, even with matches played behind closed doors, could be a positive sign for the country in general but was also necessary to prevent the financial ruin of Swiss football.
"With the resumption of play with 'ghost games' (matches without spectators), under scientific supervision and combined with a risk management concept, top football wants to send a signal that it is possible to return to something closer to normality as soon as possible," it said.
In Germany, Chancellor Angela Merkel's government is slowly easing nationwide restrictions and the resumption of the Bundesliga, which was halted on March 13, would boost morale.
Germany's health minister is open to a resumption of Bundesliga soccer matches on condition that they are played behind closed doors.
Jens Spahn, recognising that such "phantom games" are important for millions of soccer fans, said the decisive factor in making the judgment call on returning to action was whether the players' health could be secured.
"If this can be achieved with a minimised, or as far as possible excluded risk of infection, then it can certainly be done," Spahn said, ahead of the Uefa meeting.