In a candid chat, former Indian speedster Ashish Nehra discusses winning the 2011 World Cup, battling injuries, his most entertaining teammates, staying away from social media, and much more...
Describe your formative years as a cricketer. When did you know that you wanted to pursue cricket for a living?
I started playing cricket quite late. I never played at the age levels of under-12 or under-14. I played one year at the under-16 level for Delhi, but never played under-19. I went through junior cricket really quickly in a spell of two to three years and after that I knew cricket was my calling.
I remember that as a junior cricketer in Delhi, I would often travel to and from practice with Virender Sehwag on a scooter. While going to practice, it was Sehwag's job to ride the scooter while I slept at the back. While coming back from practice, it was the other way around.
In the 2011 ICC Cricket World Cup, you were instrumental in the semi-final win over Pakistan in Mohali, but you missed out on the final due to an injury. How do you look back at that tournament that was such a success for the team but may have had mixed emotions for you?
Personally, it was not a good World Cup, because I was struggling with my back. At one point, I even thought of leaving the squad altogether as my back was hurting me so much. But I am glad I did not do that.
It was a great feeling to be a part of the World Cup-winning team, especially at home. In 2003, we could not cross the last hurdle (losing to Australia in the final). But in 2011 we managed to do that and went all the way. I was unlucky that I could not play in the final (against Sri Lanka) because of my injury.
In the end, though, when I look back, I am happy that I was at least part of the team.
You have had a history of serious injuries. No less than 12 surgeries have been performed on your body. How did you manage to motivate yourself to play through all the pain and keep bouncing back?
I did not know anything better, apart from playing cricket. So I just kept pushing myself. It is not easy to go through rehab and keep hitting the gym time and again. As you grow older as a fast bowler, it becomes difficult. But I was doing what I love. Following my passion and playing for India made me push myself through all sorts of ups and downs.
Across your career, you have played under so many captains for India. What kind of relationships did you share with each of them?
I started by playing just one Test match under Mohammad Azharuddin. I have huge respect for him, it is always a special memory to wear the Indian colours for the first time and it was under him that I got to do that. At the other end of my career, I played some white ball cricket with Virat Kohli as captain. I know Virat well from our time at RCB, and he is from Delhi as well. But the captains I have played under the most are Sourav Ganguly and Mahendra Singh Dhoni.
All four are very different, each one has a different way of thinking and approaching the game. In a team sport, you get to learn so much from each other. When you are spending eight or nine months of the year together, you do not always agree with your captain. But that is when you have to discuss things and move forward.
Many of your teammates have named you as the most entertaining player in the dressing room. But who were the players you enjoyed being around the most?
It depends on how you want to be entertained! If you are talking about pranks and a fun atmosphere, it has to be Yuvraj Singh and Harbhajan Singh. When I am coaching the Royal Challengers Bangalore (RCB), Yuzvendra Chahal is fun to be around. If you are discussing the game, you have seasoned guys like Sachin Tendulkar and Anil Kumble. And that is also something to enjoy. When you go out with somebody like VVS Laxman for a meal, that is a different kind of enjoyment. It all depends on what you want to do and when.... My nature is such that I enjoy every minute, every moment. I can sit down and mingle with anyone.
Just about every cricketer, current or former, can be found on social media today. But you have chosen to stay away. Why so?
There is no particular reason at all. Those who are on social media and enjoy being on those platforms, it is good for them. Maybe I am not ready for social media yet, maybe it is not my cup of tea.
In recent years, you have taken to coaching and commentary. What do you want to explore next, be it in terms of career or hobbies?
It is good to plan ahead, but I am not one of those guys who plan too much in advance. Right now, I am enjoying my roles, be it in broadcasting or coaching. I have played for a long time and once you stop playing cricket, what I am doing currently is probably the next best thing. That is because I still want to be associated with the sport.
With the Covid-19 bubble nowadays, I get to spend a lot of time with my fellow broadcasters. We have meals, watch old games, and play music. When I am out of the bubble, I like to play a bit of golf and spend time with my family and kids.
I must say that I do not do anything that is really exciting in my free time. Just everyday things that keep me relaxed.
Finally, what do you make of the ongoing India-England series now that it is crunch time with the fifth Test at Old Trafford?
It is not going to be easy for either team. It has been a close series so far, but hats off to England for the way they responded. After the Lord's Test, they were under pressure in their own backyard. But they delivered. The Leeds Test was a dream come true for England, getting India all out for 78 and then Joe Root hitting a century. Overall, it has been a really interesting series and both teams are neck and neck.
Watch Ashish Nehra on Extraaa Innings, SONY Sports' LIVE studio show, from 2.30pm followed by the 5th Test of India's tour of England, LIVE at 3.30pm on SONY SIX & SONY TEN 3 (Hindi) channels from September 10-14
FACT FILE
Nehra made his Test debut for India against Sri Lanka in 1999 while his One Day International debut came two years later against Zimbabwe.
Nehra's finest performance for India came at the 2003 ICC Cricket World Cup, where he single-handedly rattled England's batting line up to end with figures of six wickets for 23 runs. Nehra's then captain Sourav Ganguly later revealed that the fast bowler had played against England with a terribly swollen ankle.
Nehra's last international match for India came in a T20I fixture against New Zealand in 2017. Nehra ended his career with over 200 wickets across all formats for India.
Prior to his farewell match, Delhi & District Cricket Association (DDCA) renamed one end of the Feroz Shah Kotla ground as the "Ashish Nehra" end. This made Nehra only the second bowler in history, after James Anderson, to have bowled from an end named after him.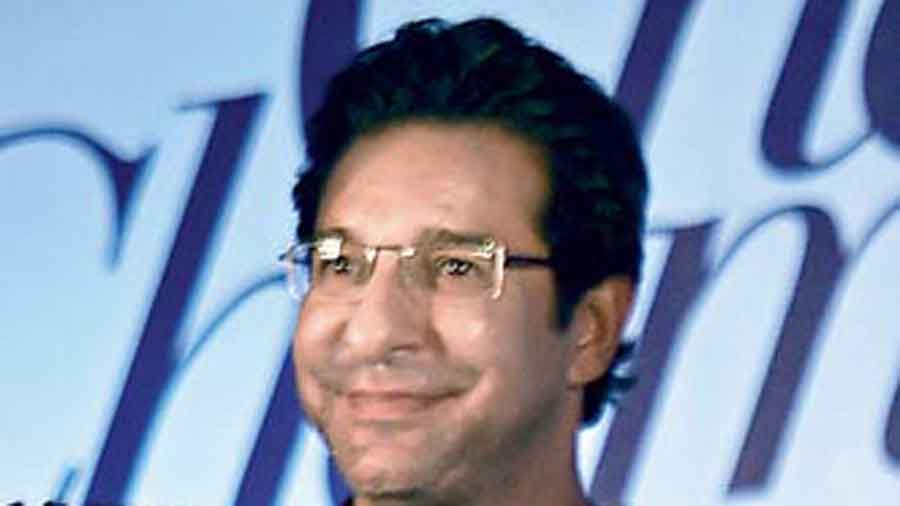 Wasim Akram
RAPID FIRE
The English batsman you found the most challenging to bowl to: Marcus Trescothick
The fast bowler you have always idolised: Wasim Akram
Your favourite thing to do in England: Going for a walk alone
The one thing you cannot travel without: Well, these days it can only be one thing— my mask!