Ticket to Kenya: 54.85 secs
She will have to once again clock below 54.85 seconds in order to make it to the world meet in Nairobi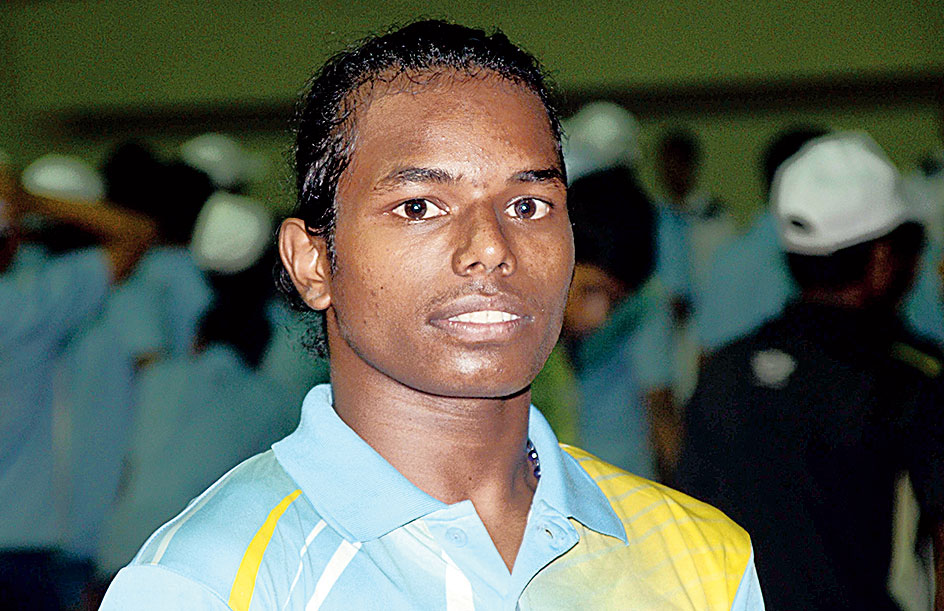 ---
---
If speed queen Florence Barla is to blaze the tracks at the IAAF World Under-20 Championships in Kenya next year, then she will have to run 400m within 54.85 seconds again at a national meet scheduled to be held some time in October.
The 18-year-old cadet of Jharkhand State Sports Promotion Society (JSSPS) in Ranchi fulfils the International Association of Athletics Federations (IAFF) entry standards on the basis of her performance last month at the International Invitational Athletics Championship in Kazakhstan. There, she clocked 54.73 seconds, which was 0.12 seconds less than the IAFF standard.
But the talented sprinter, who joined JSSPS last year from Gumla, will have to once again clock below 54.85 seconds in order to make it to the world meet in Nairobi.
"Florence is sure to achieve that timing (below 54.85 seconds). In fact, I am doubly sure," mentor Captain Sanjay Ghosh said over telephone, adding that the entry standards and qualification procedure was finalised at the competition commission meeting held in Monaco on June 5 and 6.
"Florence needs to achieve the timing (below 54.85 seconds) in junior nationals or the School Games Federation of India Athletics Meet. "Florence has time on her side since the junior nationals is scheduled sometime in October," Ghosh said.
According to him, even though an athlete has achieved the qualification timing, IAAF wants to be doubly sure. "There are chances an athlete can suffer injuries which will effect his or her timing," he said, explaining that the world championships was a big-ticket event where top athletes from across the globe would assemble to compete.
Ghosh said he has been working on Florence's timing for the last five months and she was showing improvement. "Depending on the form and rhythm, timings do fluctuate, but Florence is doing fine and has become very confident after winning two gold medals at Kazakhstan," he added.
According to him, Florence does not lack stamina, strength or endurance, the key components for staying afloat in power sports like athletics. "Florence will head to Nairobi. I am saying this with utmost confidence," he claimed.