Fantasy sports' virtual conference spotlights challenges across the digital landscape and the possible post-Covid scenario in India
The Federation of Indian Fantasy Sports unveiled the findings of a report titled 'Business of Fantasy Sports' in collaboration with KPMG, at its flagship event FIFS GamePlan 2020 on July 9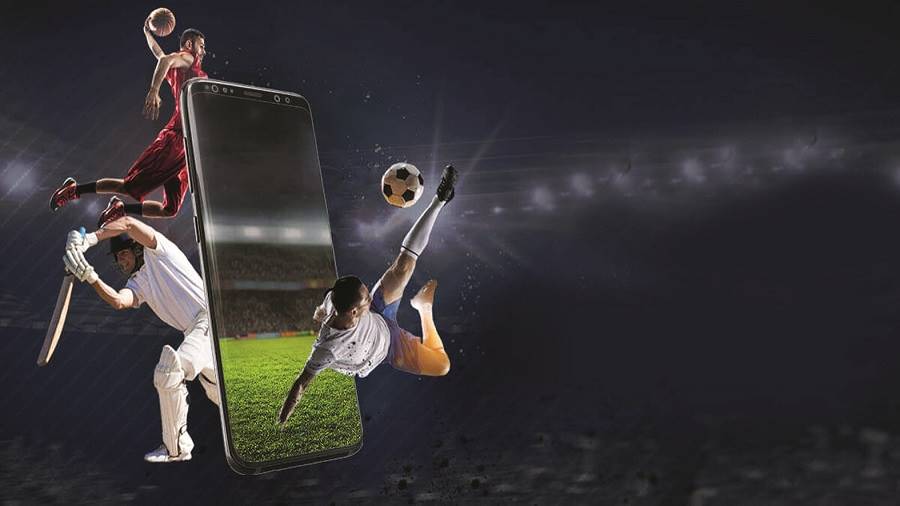 Fantasy sports are games, often played using the Internet, where participants assemble imaginary or virtual teams of real players of a professional sport. These teams compete based on the statistical performance of those players in actual games
Sourced by the Telegraph
---
Published 15.07.20, 10:08 PM
|
---
The growth in popularity of sports leagues in India, coupled with improvement in digital infrastructure, has led to the rise of fantasy sports as an alternative means for enthusiasts to connect with their fave games and test their skills. Fantasy sports are games, often played using the Internet, where participants assemble imaginary or virtual teams of real players of a professional sport. These teams compete based on the statistical performance of those players in actual games.  
The Federation of Indian Fantasy Sports (FIFS) unveiled the findings of a report titled 'Business of Fantasy Sports' in collaboration with KPMG, at its flagship event FIFS GamePlan 2020 on July 9. The third edition, themed 'Good for Sports, Good for India', saw a turnout of more than 1,500 delegates.
The session was kick-started by FIFS chairman John Loffhagen. He said: "There are multiple factors that have led to the growth of online fantasy sports in India. The major growth driver points towards Internet connectivity and smartphone penetration."
The keynote address was delivered by chief guest Amitabh Kant, CEO, Niti Aayog. "In the post-pandemic world, we will see an even more transformative gravitation towards technology-led solutions in the new normal we face. I am a long-term believer that India must become a global champion in the fantasy sports industry. I believe that we can harness the power of fantasy sports and create a robust sports ecosystem to boost its growth in the next few years."
At the report launch of 'Business of Fantasy Sports in India' by FIFS & KPMG, hosted by Girish Menon, partner and head, media and entertainment, KPMG India, the guests were John Loffhagen; Justice (retd) Arjan Kumar Sikri, ombudsman, FIFS; Harsh Jain, president, FIFS; and Vinit Godara, co-founder and CEO, MyTeam11.
The Fireside Chat was moderated by Amrit Mathur, strategic advisor, FIFS and cricket columnist. The guests for the session were Justice (retd) Arjan Kumar Sikri, ombudsman, FIFS; and A.N. Roy, strategic advisor, FIFS. The session delved on the challenges faced by an emerging industry in terms of regulation and compliances.
The panel discussion titled 'Fantasy Sports Fuel Sports Growth' put the spotlight on how fantasy sports shares a symbiotic relationship with sports and fuels its growth. On the panel were Sanjit Sihag, co-founder and COO, MyTeam11; Dhiraj Malhotra, CEO, Delhi Capitals; Sharda Ugra, senior editor, ESPNcricinfo; Daniel Weston, founder, European Cricket League; and Jose Antonio Cachaza, MD, LaLiga India. Moderating the session was Nandan Kamath, founder and principal lawyer, LawNK. The discussion spotlighted how fans and sporting leagues have turned the industry around. It dealt with the importance of global brands playing a major role in democratising the sector.
Titled 'How AI & Cloud services aid Fantasy Sports' — this session saw the speaker harping on the advent of state-of-the-art tech tools in paving the way for fantasy sports to be the next big thing in the world of sports globally. "With machine learning, data analytics and artificial intelligence, we believe we can truly change the game. Sports fans are now global and diverse," said Nari Gopala, worldwide technical leader gaming, AWS.
The panel discussion titled 'Rapid Growth of the Fantasy Sports Ecosystem' was moderated by Girish Menon and the guests included Peter Schoenke, co-founder and president,
Rotowire; Navdeep Manaktala, director and head, Startup Business, Asia-Pacific & Japan, AWS; Harsh Jain, co-founder and CEO, Dream11 & Dream Sports; Yaekyum Lee, head of sales APAC, Sendbird; and Shiladitya Mukhopadhyaya, general manager, CleverTap.
In a session filled with information and entertainment, the speakers deliberated on the factors which had led to the emergence of fantasy sports as an option for fans and operators alike, especially during the Covid-19 pandemic.
The session on 'How Fantasy Sports is supporting the adoption of digital payments in India' was hosted by Sandeep Gomes, global head-acquiring processing, FSS. According to him, users and operators want the 5S guarantee from a digital payment platform. It stands for security, simplicity, speed, scalability and stability.
On the jury of the FIFS Awards presentation ceremony were Nandan Kamath, Amrit Mathur and Joy Bhattacharya, the CEO of PVL.
The winners
Best Debutant: Fancy11
Best Product Innovation: Faboom
Best Marketing Award: MyTeam11
Excellence Award: Dream11